Gastelum Gastric Sleeve Package in Tijuana, Mexico
Package price starting from:
$6000
Treatment:
Obesity/Bariatric Surgery, Sleeve Gastrectomy
Location:
Tijuana, Mexico, Mexico
Focus Area:
Gastric Sleeve Surgery Tijuana Mexico | Weight Loss | Obesity Surgery | Sleeve Gastrectomy
---
Mexico Sleeve Surgery In Gastelum Clinic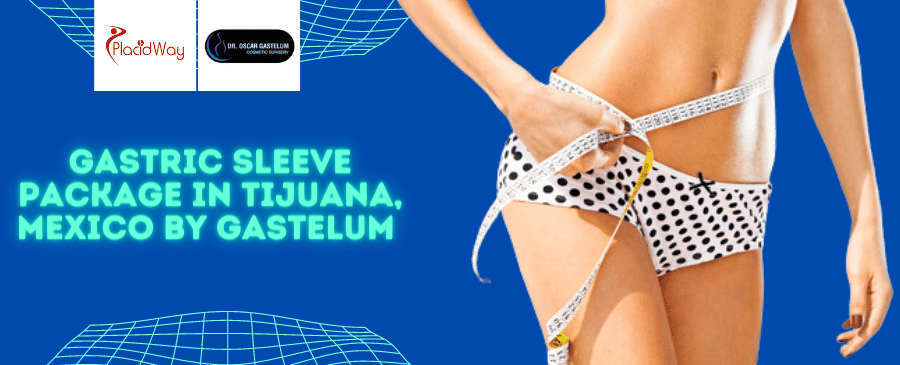 Gastelum Cosmetic Surgery in Tijuana, Mexico offers an affordable and comprehensive package for Gastric Sleeve Surgery. With a focus on providing top-quality treatment, they offer free quotes for renowned centers. Led by Dr. Oscar Leal Gastelum, a certified and experienced cosmetic surgeon with over 10 years of expertise, Gastelum Cosmetic Surgery is dedicated to helping patients achieve their desired body and facial transformations. By consulting directly with Dr. Oscar Leal Gastelum, patients can benefit from personalized guidance and exceptional care throughout their cosmetic surgery journey.Table of Content
What is Sleeve Gastrectomy?
Sleeve Gastrectomy is a dependable weight decrease procedure wherein the stomach is diminished to around 15% of its special size, via cautious departure of an enormous piece of the stomach along the more unmistakable twist. The result is a sleeve or chamber like development. To conclude, in a Sleeve Gastrectomy, a piece of the stomach is isolated and taken out from the body. The leftover segment of the stomach is shaped into a tubelike design.
Get Gastric Sleeve in Tijuana Mexico by Gastelum with the price starts from $6,000.
Note: Price will be able to change depending on the complexity of the procedure and patients condition after lab test. You have to follow Price Policy in Gastelum or contact Customer Representative to get more information.

To start a Sleeve Gastrectomy, the expert makes a dainty sleeve by stapling the stomach up and wiping out the greater, twisted piece of the stomach. Surgery, when in doubt, expects one to two hours. After surgery, you mix in a recovery room, where clinical staff evaluates you for any intricacies. In Sleeve Gastrectomy, it is eliminating almost 85% of the stomach along an upward line following the significant bend of the stomach, opened edges are reattached to frame what may in a real sense structure a "sleeve" looking like a banana. The procedure might be performed laparoscopically, which assists with lessening encompassing muscle and tissue harm and diminishes hospital stays.
Below are some advantages of selecting Obesity treatment Mexico in Gastelum:
Here you can find inclusions for Gastric Sleeve Surgery Tijuana Mexico in Gastelum:
All related surgical cost: surgeons, anesthesia, equipment, hospital stay, and nursing care.

X-Rays Laboratory works

Pre-surgical Evaluation

Post-surgical medication and follow-up

Medical attention and security 24/7

1 night stay in Hospital De Los Archangeles
Check below information of exclusions for Gastric Sleeve Surgery Tijuana Mexico 
Below are some pre-op tests in Gastric Sleeve Package in Tijuana, Mexico by Gastelum below:
Note: The pre-op tests will be suggested after an essential physical check-up. The tests are required to be done before 7-10 days of the treatment.
Payment Options: Cash, Credit Card, Wire Transfer
Note: The clinic may ask you for a money deposit once you decide to receive the surgery.
When seeking skilled and experienced Gastric Sleeve surgeons in Tijuana, Mexico, Dr. Oscar Leal Gastelum emerges as a prominent choice. With a wealth of qualifications and a stellar track record, Dr. Leal Gastelum is a board-certified Cosmetic Surgeon in Tijuana, Mexico, boasting over a decade of expertise in Cosmetic Surgery. He has consistently delivered top-tier care and has worked in several esteemed hospitals, ensuring the highest standards of patient satisfaction and safety. Dr. Leal Gastelum's fluency in English further facilitates effective communication, making him an excellent choice for those seeking comprehensive and compassionate care in the vibrant medical landscape of Tijuana, Mexico.
Gastric Sleeve Surgeon in Tijuana, Mexico

 

Board Certified Cosmetic Surgeon in Tijuana, Mexico.

Surgeon Clinica Leal

CEO of Comercializadora Oceptis Sa de CV from 2010 - present in Tijuana Mexico

CEO of Administradora Leal SA de CV from 2010- present in Tijuana Mexico

Professional Aesthetic Plastic Surgeon at Medica Gastelum Sa de CV from 2000 - present in Tijuana Mexico.
Tijuana, Mexico offers compelling reasons to choose it as a prime destination for Sleeve Surgery. First and foremost, the city is home to highly skilled and experienced surgeons who specialize in Sleeve Surgery. These surgeons have undergone rigorous training and possess a wealth of knowledge and expertise in the field. With their proficiency and dedication to providing excellent patient care, patients can have confidence in the surgical outcomes and overall success of their procedure.
Furthermore, Tijuana offers a cost-effective solution for Sleeve Surgery. The prices for medical procedures, including Sleeve Surgery, are significantly lower compared to many other countries. This affordability factor makes Tijuana an attractive choice for individuals seeking weight loss surgery. The lower costs do not compromise the quality of care, as the city boasts modern medical facilities equipped with state-of-the-art technologies. Patients can expect to receive top-notch medical attention in a comfortable and safe environment, ensuring their well-being throughout the surgical process. Additionally, Tijuana's close proximity to the United States makes it easily accessible for patients from North America, minimizing travel time and expenses.
Here you will find information about FAQ (Frequently Asked Questions) for Obesity Surgery Tijuana Mexico:
Q: Is gastric sleeve surgery in Tijuana, Mexico covered by insurance?
A: Coverage for gastric sleeve surgery in Tijuana, Mexico varies depending on your insurance provider and policy. It is recommended to contact your insurance company directly to inquire about coverage options for medical procedures performed in Tijuana.
Q: How long will I need to stay in Tijuana after gastric sleeve surgery?
A: The typical duration of stay in Tijuana after gastric sleeve surgery is around 5-7 days. This allows for proper post-operative care, monitoring, and any necessary follow-up appointments before returning home.
Q: What is the expected weight loss after gastric sleeve surgery in Tijuana, Mexico?
A: Weight loss results vary depending on individual factors such as starting weight, adherence to post-operative guidelines, and lifestyle changes. On average, patients can expect to lose a significant amount of excess weight within the first year after gastric sleeve surgery.
Q: How soon can I resume normal activities after gastric sleeve surgery in Tijuana, Mexico?
A: The recovery time after gastric sleeve surgery varies for each individual, but most patients can typically resume light activities within a week or two. However, it is important to follow the post-operative instructions provided by your surgeon and gradually increase activity levels as advised.
Q: What support is available after gastric sleeve surgery in Tijuana, Mexico?
A: Tijuana's reputable clinics and hospitals provide comprehensive post-operative support, including access to dietitians, support groups, and follow-up consultations. Additionally, many facilities offer online or virtual support to ensure patients receive ongoing guidance and assistance throughout their weight loss journey.
You can begin your medical consultation today for Gastric Sleeve Package from marvelous facility for Gastric Sleeve in Tijuana, Mexico at Gastelum. You will get best Gastric Sleeve Surgery at cheap expenses. It is time to begin your journey for health improvement:

Related Experiences:
Gastric Sleeve Surgery in Tijuana, Mexico
Gastric Sleeve in Cancun, Mexico
Gastric Sleeve Surgery in Reynosa, Mexico
Gastric Sleeve Surgery in Mexicali, Mexico
Gastric Sleeve Surgery in Mexico
Gastric Sleeve Surgery in Merida, Mexico
---