Nose Surgery Packages in South Korea
Package price starting from:
$3520
Treatment:
Cosmetic/Plastic Surgery, Nose Surgery Rhinoplasty
Location:
Global Health Care Tourism, India
Focus Area:
Nose Surgery Procedures | Rhinoplasty | Plastic Surgery | Nose Surgery Clinics | Seoul | South Korea
---
Affordable Nose Job in South Korea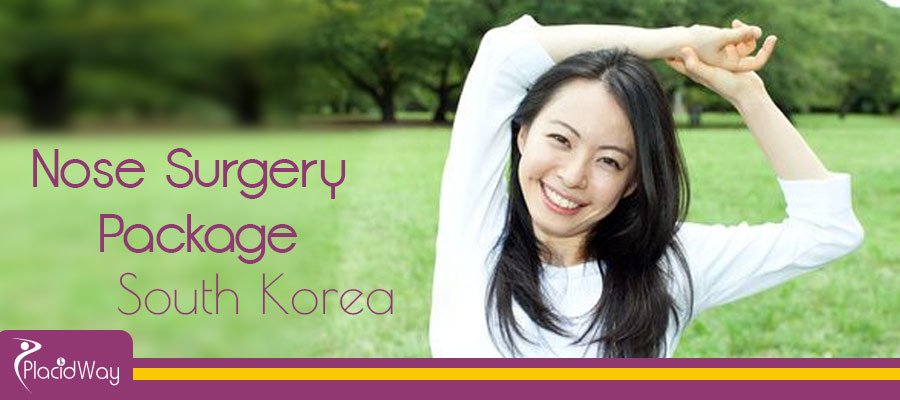 Beauty standards have changed over time, and people have started seeking remedies in order to get that million dollar look. Everything, from head to toe can be changed, remodeled or enhanced. More and more patients are going abroad in search of a better self.
One of the most sought after cosmetic surgery is nose surgery (also known as rhinoplasty). Nose surgery is a medical intervention used for correcting and reconstructing the form, restoring the functions, and aesthetically enhancing the nose, by resolving nasal trauma (blunt, penetrating, blast), congenital defect, respiratory impediment, or a failed primary rhinoplasty.  
Rhinoplasty clinics in South Korea
Location

Center

Price

Inclusions

Exclusions

Learn more

Seoul,
South Korea

From 3,520 to 3,872 USD

Surgery
Pre op consult
Laboratory tests, anesthesia, all of surgery tools, before and after surgery consultation

Travel Expenses
Benefits of Nose Surgery
Reshapes and resizes the nose

Improves the facial proportion and appearance

Solves the breathing issues

Corrects birth defects

Boosts self-esteem
If you want to find out more about nose surgery in South Korea, do not hesitate to contact us!  

Related Experiences:
Rhinoplasty in South Korea
Rhinoplasty in Antalya Turkey
Rhinoplasty in Merida, Mexico
Rhinoplasty in Croatia
Rhinoplasty in Guadalajara, Mexico
Rhinoplasty in India
---
Cosmetic/Plastic-Surgery Related Packages
Cosmetic/Plastic-Surgery Related Experiences