Diabetes live cell treatment in Beijing China
Package price starting from:
$15000
Treatment:
Stem Cell Therapy
Focus Area:
Diabetes Stem Cell Therapy | Blood Sugar treatment | Diabetic Ketoacidosis | Beijing, China
---
Diabetes Treatment with Stem Cell in China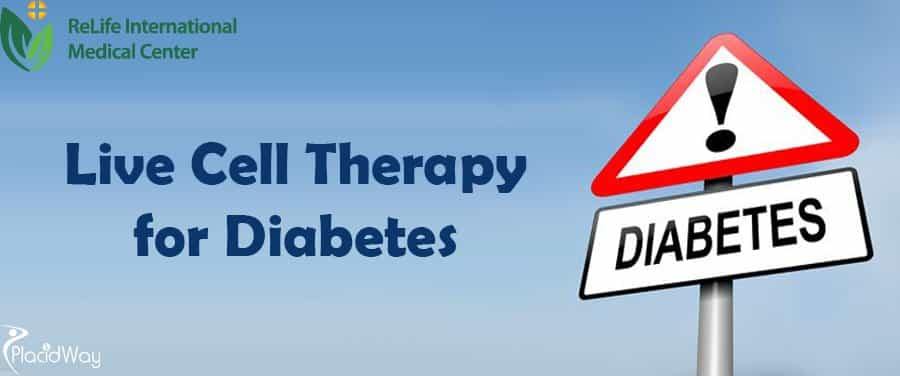 Diabetes live cell treatment at ReLife International Medical Center in Beijing, China
Diabetes is a group of metabolic diseases characterized by high blood sugar levels. Symptoms include frequent urination, thirst and increased hunger. The cause of diabetes is the insufficient production of insulin by the pancreas. If left untreated, diabetes can lead to other complications. Mainly, the complications are severe blood cell damage. Some of the diabetes related condition is cardiovascular disease.
Types of diabetes:
Type 1 diabetes: This type of diabetes is characterized by loss of the insulin-producing beta cells of the pancreas, leading to insulin deficiency. Although type 1 diabetes can affect both children and adults, this type of diabetes is also named "juvenile diabetes" because most of the people affected are adolescents.
Type 2 diabetes: This form of the disease is characterized by insulin resistance usually combined with low insulin production. This is the more common form of diabetes of the two. The main factors of type two diabetes are lifestyle and genetics.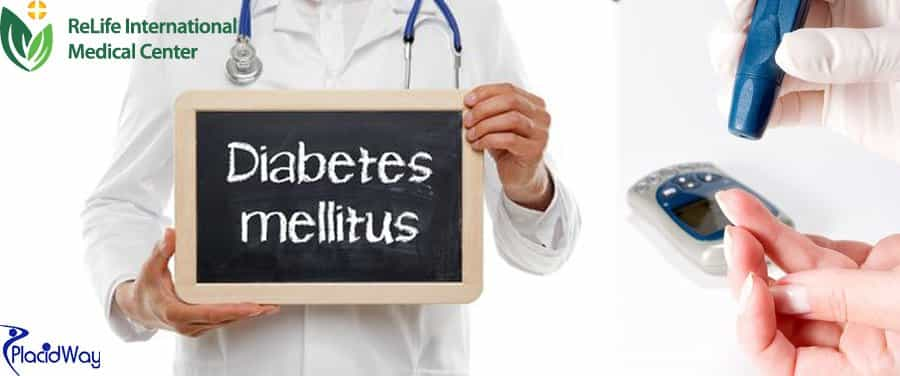 Live cell therapy for Diabetes
Using mesenchymal live cells from the umbilical cord tissue or from the adipose tissue are injected into the patient's body and repairs damaged pancreatic tissue, thus eliminating the inner factors of diabetes. After the treatment is applied, insulin resistance can be improved.
Chinese medicine for diabetes treatment
Traditional Chinese treatment involves therapies such as acupuncture and natural therapy in order to restore the flow of Qi to the damaged area of the body. This form of treatment improves the endocrine function as well as the general internal environment of the body. This leads to the rebalancing of the Ying and Yang, of the Qi and blood, nourishes the organs and recovers pancreatic islet functions.
ReLife offers groundbreaking treatments and therapies involving live cells to patients looking for innovative and modern solutions to various conditions. Located in Beijing, the ReLife clinic has highly qualified medical personnel, and state of the art medical facilities and equipment, making it one of the most sought after healthcare providers not just for local, but for international patients as well. The entire staff is dedicated to helping patients overcome hardships and to achieving the highest results possible.
Cost, Inclusions, Exclusions of Diabetes Treatment
At ReLife Medical Center, the price for the Live Cell Therapy for Diabetes package starts at $15,000, and it includes the following:
Treatments in our hospital
Accomodation for the patient and 1-2 accompanying persons
General medical services
Doctor's visits
Laboratory tests
Diagnostic examinations
Airport transfers
The price does not include:
Meals
Patient's personal expenses while in China
Treatment for unrelated ilnesses
Unexpected expenses such as prolonged time of hospitalization
If you wish to know more about Live Cell Therapy for Diabetes in China, or wish to get FREE quotes for a treatment at ReLife Medical Center, contact us using the button below!

Disclaimer
Stem Cell Therapy is still an experimental treatment. Any information related to Stem Cell Therapy provided on this website is for educational purposes only. It is not intended to either replace a consultation with a licensed physician or be construed as medical advice or any emergency health need you may be experiencing.
Related Experiences:
Stem Cell Therapy for Autism in China
Stem Cell Therapy in China
Plastic Surgery in Santo Domingo, Dominican Republic
Gastric Sleeve Surgery in Turkey 2023
Regenerative Medicine for Knee Injury in United States
Regenerative Medicine for Cerebral Palsy in United States
---