Stem Cell Treatment for Knees in Mexico - ProgenCell
Treatment:
Stem Cell Therapy, Stem Cell Therapy for Knee Arthritis
Focus Area:
Stem Cell Treatment for knees in Mexico | Stem Cell Therapy Cost | Stem Cell Therapy Clinic | Knee Replacement Surgery | Degenerated Knee | Progencell | Tijuana | Mexico
---
Stem Cell Transplants for Knees & Joint Pain in Mexico
Knees Regerative Medicine in Mexico
Knee pain doesn't let you live a normal life? Do you struggle with constant pain? The knee replacement surgery doesn't sound like something you would go for? There's an alternative solution waiting for you in Mexico!                                         
Stem cell therapy for disabled knees is done through injections aimed to regrow the cartilage and avoid a knee replacement, or at least postpone it for years. Using the patient's own cells, the therapy helps the healing process of degenerated or injured knees. The re-injected stem cells enhance the natural repair process of the affected knee.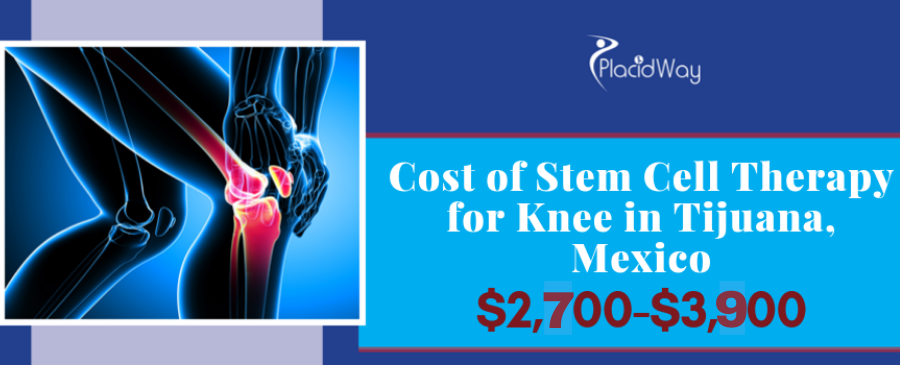 Stem Cell Therapy for Knees Cost in Mexico
At ProgenCell (Tijuana, Mexico), the stem cell therapy that regrows cartilage, avoiding or postponing the knee replacement surgery costs $2,700 -$3,900. Both knees can be treated at the same time, since the recovery period is really short, as fast as 24 hours being able to get back to your daily routine.
| | | |
| --- | --- | --- |
| Country | Procedure | Average Cost |
| Mexico | Stem cell Therapy for Knees | $2,700 - $3,900 |
| US | Stem cell Therapy for Knees | $8,000 |
| Canada | Stem cell Therapy for Knees | $10,000 |
| UK | Stem cell Therapy for Knees | $9,000 |

How Stem Cell Therapy for Knees Works?
Stem cells are harvested from the patient's own bone marrow, which includes fresh cells, proteins, growth factors and other tools necessary to rebuild damaged tissue. Although these substances exist naturally in an individual's bone marrow, they are usually not released into a person's bloodstream in sufficient quantities to repair damage throughout the body.
By liberating the stem cells and relocating them to an affected area, stem cell treatment solves this problem and provides relief to damaged tissues, including knee joints. This regenerative effect makes stem cell therapy an attractive treatment option for patients 
Evaluation

Phone Consultation (Free)

Stem Cell Preparation

Treatment Day

Treatment Follow-up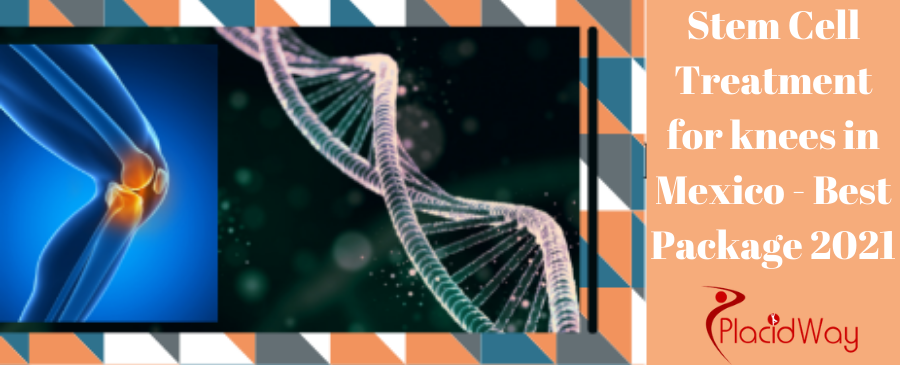 Stem Cell Therapy for the Knee is Highly Recommended for:
Patients who struggle with injured or degenerated knees

Those who fight with the pain

Patients who want to avoid or postpone knee replacement surgery
Length to Stay: 7-10 Days
Note:
The duration may vary depending upon the condition of patient and the chosen procedure of treatment

Inclusions for Regenrative Medicine by ProgenCell:
Hospital charges

Doctor, nurse, anesthetist fees

Stem cell therapy injections

Pre/post operative consultations

Post operative garments
Exclusions for Regenrative Medicine by ProgenCell:
Accommodation

Food

Air-fare

Local transport
List of Required Pre-Op Tests for Stem Cell Transplant:
Blood test

Electrocardiogram

Chest X-ray

Coagulation

Urinalysis
Note:
The laboratory tests are done at least 7-10 days prior to the procedure. The particular tests are prescribed after a complete physical evaluation of the patient.
Payment Options: Cash, credit card, wire transfer
Note:
The center may require a money deposit once a patient decides to book the surgery.
Complexity Level: High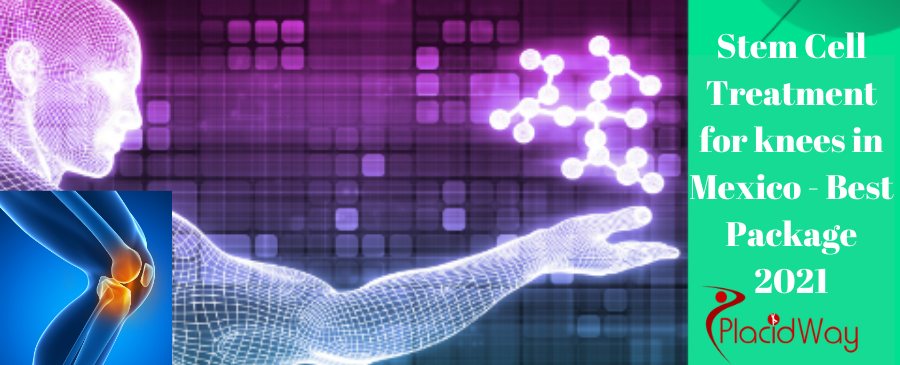 Benefits of Stem Cell Therapy for Knee at ProgenCell:
The procedure takes place within one single day

It's a viable option for patients who want to avoid or postpone knee replacement surgery

It doesn't involve a lengthy and painful recovery period

Low risks of tissue rejection

Painless procedure

Quick return to regular activities
How Do I Select a Stem Cell Provider?
Ask questions – such as:
Can you offer proof that these stem cell therapy treatments work?

Can I speak with former patients who have undergone such therapies?

Who are and what are the credentials of the physician or surgeon administering stem cell therapies or treatments?

How long has the organization offered such treatments?

How safe is the treatment? Are there risks involved?
The Future of Stem Cell Therapy
According to the recent gathering of the World Stem Cell Summit in Madison, Wisconsin in September 2008, growing numbers of individuals seeking alternative or advanced forms of medical treatment, including stem cell therapies, travel to foreign destinations every year. According to their reports, such numbers are on the verge of 'exploding' as individuals seek safe and effective treatments for rehabilitative injuries, diseases, and terminal illnesses at affordable prices not found in the U.S. Stem cell therapy research is running full steam ahead and will continue well into the 21st century.
FAQs About Stem Cell Therapy for Knees
Why Is Stem Cell Therapy For Knees Important?
With the growing power of regenerative medicine, more physicians are now able to offer affordable, cost-effective and – most importantly – long-lasting treatments that address pain in the short and long term. Stem cell therapy for knees carries with it the possibility to make knee joint pain obsolete.
Despite the promise of regenerative therapy, however, it's still important to perform due diligence before making a decision. This requires understanding some facts about knee pain. These facts include what causes it, how stem cell therapy provides relief, how it works, and who's a good candidate.
What Conditions Do Stem Cell Therapies for Knees Treat?
The main conditions treated by stem cell injections include knee osteoarthritis, cartilage degeneration, and various acute conditions, such as a torn ACL, MCL, or meniscus. Stem cell therapy may speed healing times in the latter, while it can actually rebuild tissue in degenerative conditions such as the former.
That's a major breakthrough. Since cartilage does not regenerate, humans only have as much as they are born with. Once years of physical activity have worn it away from joints, there is no replacing it. Or at least, there wasn't before stem cell therapy.
Now, this cutting-edge technology enables physicians to introduce stem cells to the body. These master cells are capable of turning into formerly finite cell types to help the body rebuild and restore itself.
How Does Stem Cell Therapy Work?
Although it may sound like an intensive procedure, stem cell therapy is relatively straightforward and usually minimally invasive. These days, physicians have many rich sources of adult stem cells, which they can harvest right from the patient's own body. This obviates the need for embryonic stem cells, and thereby the need for moral arguments of yore.
Mesenchymal stem cells (MSCs) are one of the main types used by physicians in treating knee joint problems. These cells live in bone marrow, but increasing evidence shows they also exist in a range of other types of tissue. This means they can be found in places like fat and muscle. With a local anesthetic to control discomfort, doctors can draw a sample of tissue from the chosen site of the body. The patient usually doesn't feel pain even after the procedure.  In some cases, the physician may choose to put the patient under mild anesthesia.
They then isolate the mesenchymal stem cells. Once they have great enough numbers, physicians use them to prepare stem cell injections. They insert a needle into the tissue of the knee and deliver the stem cells back into the area. This is where they will get to work rebuilding the damaged tissue. Although the mechanisms aren't entirely clear, once inserted into a particular environment, mesenchymal stem cells exert positive therapeutics effects into the local tissue environment.
Mechanisms of action of mesenchymal stem cells appear to include reducing inflammation, reducing scarring (fibrosis), and positively impacting immune system function.
That's not quite enough to ensure a successful procedure, however. That's why stem cell clinics may also introduce growth factors to the area. These are hormones that tell the body to deliver blood, oxygen, and nutrients to the area, helping the stem cells thrive and the body repair itself.
Physicians may extract these growth factors from blood in the form of platelet-rich plasma (PRP). To do this, they take a blood sample, put it in a centrifuge and isolate the plasma, a clear liquid free of red blood cells, but rich in hormones needed for tissue repair.
Is Stem Cell Therapy Always Effective for Knees?
No treatment proves effective every time. However, insofar as patients reporting good results for stem cell injections, the overall evidence does lean in a beneficial direction.
Other studies point to the need for caution. Stem cell therapy and regenerative medicine, in general, are only now exiting their infancies. There aren't enough high-quality sources from which to draw at this point, so hard and fast conclusions remain elusive. Of the studies that do exist, some contain unacceptably high levels of bias.
Of course, any new treatment will face these kinds of challenges in the beginning. For those who need an answer to knee pain, and haven't yet found one that works, it's likely worth the risk that it won't prove as effective as they hoped.
Stem Cell Therapy for Knees Best Clinic in Mexico
ProgenCell is a renowned clinic in Tijuana, Mexico. Featuring a professional medical team, the center specializes in stem cell therapies for orthopedic conditions, and to improve degenerative chronic diseases. Patients suffering from these conditions receive an opportunity to improve their health through cellular therapy. Where other treatments have failed, stem cell therapy corrects the medical problems from their source by regenerating the affected organs and tissues.
Explore the advantages of stem cell therapy for the knee at ProgenCell! Get in touch with us today!

Disclaimer
Although Stem Cell Therapy has helped many patients, it is still considered an experimental treatment. Any information related to stem cell therapy provided on this website is for educational purposes only. It is not intended to replace a consultation with a licensed physician nor be construed as medical advice or any emergency health need you may be expecting.
Related Experiences:
Stem Cell Therapy for Knee in Mexico - Choose Knee Treatment Mexico
Stem Cell Therapy for COPD in Tijuana Mexico
Stem Cell Therapy for Cerebral Palsy in Tijuana Mexico
Stem Cell Therapy for Diabetes in Tijuana, Mexico
Stem Cell Therapy for Parkinson's Disease in Tijuana, Mexico
Stem Cell Therapy for Autism in Tijuana, Mexico
---
---
---
---