Best Gastric Sleeve Surgery Dubai for Weight Loss
Package price starting from:
$14500
Treatment:
Obesity/Bariatric Surgery, Sleeve Gastrectomy
Focus Area:
Gastric Sleeve Surgery in Dubai UAE | Gastric Sleeve Surgery | Sleeve Gastrectomy | Obesity Surgery | Bariatric Surgery | Weight Loss Surgery
---
All-Inclusive Weight Loss Package for Sleeve Gastrectomy in Dubai UAE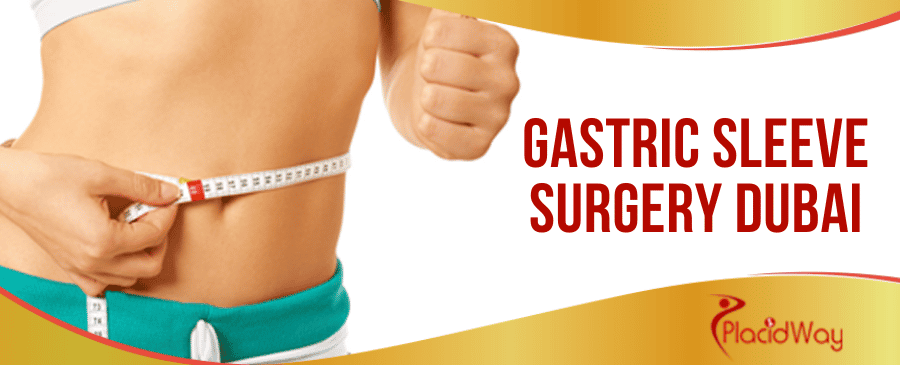 If you are suffering from obesity or excessive weight, then one of the best ways to drastically reduce weight is to opt for gastric sleeve surgery. Also known as sleeve gastrectomy, this procedure is a type of bariatric surgery that has become very popular recently. If your doctor has recommended this surgery for weight loss and you are searching for the best place to do it, you can consider Dubai.
Dubai is home to many high-end clinics. So, you will have plenty of choices to find the best centers for gastric sleeve surgery. The city is emerging as a leading giant in the medical tourism industry. Thus, you can find many clinics and qualified doctors providing the best of bariatric, including sleeve gastrectomy.
Is the Gastric Sleeve the Best Weight Loss Surgery?
Gastric sleeve surgery is an effective WLS procedure that helps you lose weight in two ways:
Your stomach is significantly smaller so you feel full and stop eating sooner. This means you take in fewer calories.

The part of your stomach that produces ghrelin — a hormone associated with hunger — has been removed, so you're not as hungry.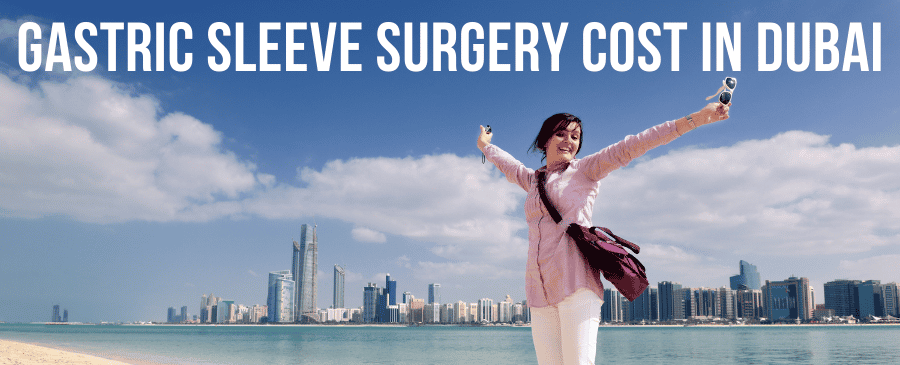 Gastric Sleeve Surgery Cost in Dubai
The cost of gastric sleeve surgery in Dubai starts from $14,500. Final prices are determined after physical evaluation and laboratory reports analysis.
Compare the prices for gastric sleeve surgery between Dubai, the USA, and Canada in the following table.
Note: Price may change depending on difficulties of procedure and patient conditions after lab test.
Benefits of Gastric Sleeve in Dubai UAE
Safe and effective for patients with high BMI

Help to lose 100 pounds or more

Improves health

Reduces obesity-related medical issues like heart disease, high cholesterol, diabetes, etc.

Improves quality of life

Allows stomach to function normally and properly

Reduces craving for excess food intake

Trained and certified surgeons
Complexity Level: High

Length of Stay: 5-10 days
Sleeve Gastrectomy Package Inclusions
All hospital fees with night stay

Pre and post-operative consultations

All medical fees (doctor fees, anesthesiologist and nursing staff)

Post-surgery garment

Consultations (pre and postoperative)
Sleeve Gastrectomy Package Exclusions
Hotel or recovery house.

Preoperative lab work.

Airfare
List of required pre-op tests:
Blood tests include CBC, urea nitrogen, electrolytes, creatinine, etc.

Abdominal ultrasound

Chest X-ray

Echocardiogram

Colonoscopy

Pelvic ultrasound
Note:
The laboratory tests are done at least 7-10 days prior to the procedure. The particular tests are prescribed after a complete physical evaluation of the patient.
Payment Options: Cash, credit card, wire transfer
Note:
The center may require a money deposit once a patient decides to book the surgery.
How to Get There
Dubai is well-connected to other world cities by air. It has multiple flights to enter the city from various destinations. You can land at the Dubai International Airport (IATA: DXB), which has flight connectivity to all major medical tourism destinations. 
Book Cost-Effective Gastric Sleeve Surgery in Dubai, UAE, through PlacidWay!
If you want to lose excess weight and regain a beautiful physical appearance and self-confidence with Gastric Sleeve in Dubai, contact us for more details today!

Related Experiences:
Gastric Sleeve Surgery in Turkey 2023
Gastric Sleeve in Izmir Turkey
Choose Affordable Gastric Sleeve in India for Your Weight Loss
Gastric Sleeve in Latin America
Gastric Sleeve in Poland
Gastric Sleeve Surgery in Istanbul, Turkey
---