Stem Cell for Autism Packages in Europe
Package price starting from:
$15000
Treatment:
Stem Cell Therapy, Stem Cell Treatment for Autism
Focus Area:
Stem Cell Therapy | Stem Cell for Autism Package | Europe | Germany | Austria | Poland | Turkey
---
Stem Cell Therapy, Stem Cell for Autism Package, Europe, Germany, Austria, Poland, Turkey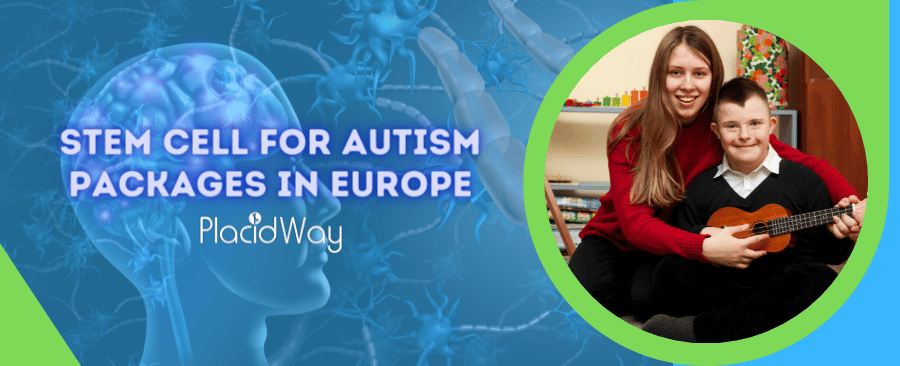 Stem Cell for Autism Packages in Europe
Stem Cell Therapy for Autism Packages in Europe provides hope and a solution for you to get rid of autism. Nowadays, Autism Spectrum Disorder (ASD) affects 1 in 68 children in the world; with boys tend to suffer from autism 5 times more likely than girls. Since autism will give significant impacts for children and their families, many people are looking for the best way to deal with autism. Hereby, PlacidWay will guide you to get the most reliable Stem Cells Treatments for Autism in Europe with best price!
Overview for Stem Cell for Autism Packages in Europe
Stem Cell for Autism Package in Europe is available with affordable cost and interesting inclusions. Neurodevelopmental disorders like autism spectrum disorder (ASD) can cause major changes in how the brain processes information. ASD affects social interactions, communication skills and mood swings among other things; these effects are due largely to alterations of nerve cell connections within one?s own mind!
In recent years, studies in the field of stem cell therapies showed that children with autism are now showing improvement. This is due to advances made by scientists who have discovered how these cells can be used for treatments and remedies purposes such as restoring communication skills or reducing symptoms severity levels significantly!
Why Choose Europe for Stem Cell for Autism?
Here are several reasons why many patients like to select stem cell for Autism in Europe:
Best Price in Europe - Patients can save huge number of dollars and acquire a similar medical care as they would get in their home country.
Safe & Using Latest Technology - Stem Cell Doctors in Europe have performed stem cell therapies utilizing the most recent innovation and utilized International Standard.
Post-Treatment Care - After undergoing Stem Cell Therapy, the specialist will keep monitoring patient's condition, and give guidance to enhance their improvements.
Experienced and Well-Trained Specialists ? All medical staff and specialist are prepared to give best medical consideration for all patients.
Strategic Locations - Patients from everywhere the world can come to Europe since it is can be visited using land, air and sea transportation.
Best Destination for Vacation & Medical Procedures - You will get the best insight while going through therapy, as well as making a trip to see intriguing and phenomenal sights in Europe.
Stem Cell for Autism Cost in Europe
The average Cost of Stem Cell for Autism in Europe stars from $15,000 to $20,000. Let?s compare the Stem Cell for Autism costs between Europe, United States, and United Kingdom. 
Stem Cell for Autism Cost Comparison (USD)
*Prices are subject to change and may rise depends on complexity of procedures and patients conditions
Stem Cell might be expensive in UK and US, ranging from $25,000 to $50,000. Some patients additionally need to wait for their period in order to get the procedure, and besides they need to pay more than $10,000 from cash on hand.
And below are the average costs in popular Europe cities for Stem Cell for Autism:
Top Stem Cell for Autism Packages in Europe
Check below for more information about top Stem Cell for Autism Packages in Europe:
1. Stem Cell Therapy for Autism in Frankfurt Germany

Grab now the most effective and top quality treatment solution of stem cell therapy for Autism in Frankfurt, Germany. At the German International Clinic, stem cell therapy for autism is available with the cost starts from 17,500 EUR/$19,284 approximately. For more information about the packages, click here: Stem Cell Therapy for Autism in Frankfurt Germany.
2. Stem Cell Therapy for Autism in Lenggries, Germany

Searching for the most affordable stem cell therapy? You've come to right place. The package available in Lenggries, Germany can be a great option! For more information about the packages, click here: Stem Cell Therapy for Autism in Lenggries, Germany.
8 Top Stem Cell Clinics in Europe with Competitive Cost
Here you can find list of top Stem Cell Clinics in Europe that can provide you with satisfactory result from experienced specialists:
Alpha Medica is one of the biggest Eastern European Regenerative clinics. Our team is specialised into Stem Cell Therapy, prp and acrs therapies, low level laser and photodynamic therapies, Hyperbaric and intravenous oxygen, skin care.

 

Neurosurgery in Turkey by Assoc. Prof. Dr. Tolga Turan DÜNDAR presents the latest innovations and techniques in neurosurgery so that it can effectively treat various neurological problems experienced by patients.

Turan & Turan provides cutting-edge technologies for Stem Cell Therapy and using patient-orient methods that cause faster and less pain recovery after surgery.

Prof. Dr. Siegfried Block began working in cell therapy for more than 60 years ago. Dr. Siegfried Block has been creating individual cell program in their Laboratory Association, with ultra-modern and according to the latest guidelines equipped TUV and GMP laboratory.

Dr. Siebenhuener, Director of the German International Clinic, warmly welcomes patients to his private practice in the heart of the expanded medicine clinic Frankfurt. He hopes that the experienced and friendly team will help each and every patient to return to their health.

Life Institute is multi-disciplinary group of clinical and lifestyle experts that accept that clinical consideration can and ought to appear as something else. We work with patients consistently, regardless of whether requiring an intercession to a new physical issue or sickness, or needing to adopt a more proactive strategy to your medical care.

MedWorld Clinic, in Antalya Turkey offers a wide range of services for your health-related needs. If you are looking to take some time off from work or just want an opportunity out nature then this clinic has what it takes!

The Mona Lisa Surgery Center is a high tech private plastic surgery and stem cell clinic that offers the latest techniques and procedures, all performed by English speaking staff for over 13 years. They place their customers first with modern equipment in an effort to give you your best look yet!
Stem Cell Clinics in Europe provide the following advantages: 
Improves metabolism

Improves communication ability

Improves learning capacity, memory, and cognitive ability

Less likely to cause infections Best Cost in Europe

High qualified, experienced and certified specialists

Transform and replace the destroyed and/or damaged cells

It is a new treatment protocol

Stem cell therapy for autism has a low risk of complications

Regulates the body?s immune system

Reverse inflammatory conditions
The Best Stem Cell Doctors in Europe
Stem Cell Doctors in Europe specialize exclusively on the treatment and repair of stem cells. They offer cutting edge technology to help you get your life back, with a long lasting result!
Best Stem Cell Specialists in Europe meet these standards:
More than 10 years of experience in stem cell treatments

Certified Stem Cell Specialists

Providing effective stem cell therapy using International Standard

Well-trained specialists in stem cell expertise

Fluent in English
 

Specialists at Stem Cells and Integrative Medicine

Director of the German International Clinic

For 36 years in private practice for detoxification, metabolic regulation, and regeneration.

Dr Robert Smigielski, PhD

 

Member of ISAKOS, AAOS, and ESSKA

Member of Polish National Olympic Medical Team

Chief medical officer at Polish National Football Association

 

Grandson of one of the most famous Fresh Cell Doctors (Prof. Dr. med. Siegfried Block)

Studied at Florida International University, Miami USA and University of Wuerzburg Germany (2004 - 2009) (major in finance)

Managing Director of the Fresh Cell Therapy clinic Dr. Block since 2009

  

Department of Neurosurgery, Dragos Hospital of Bezmialem Vak?f University, Istanbul, 2020

Member of European Association of Neurosurgical Societies

Member of Turkish Medical Association
Stem Cell Therapy for Autism in Europe Treatment Description
In Europe, the use of stem cell therapy for autism is not new, but recent studies have shown that it can be safely and effectively used in children without any negative side effects. The stem cell therapy is a new and revolutionary treatment for Autism. It works on the blood stream, providing necessary nutrients to brain cells which repair them from damage caused by inflammation or toxins, as well replacement of damaged neurons with healthy ones so our body can function more efficiently!
The valuable information about Stem Cell for Autism
| | |
| --- | --- |
| Treatment Success Rate | 80% |
| Duration for Treatment | 2 ? 3 hours |
| Stem Cell Lasting Results | 6 months ? 2 years |
| Hospital stay | 2-3 nights |
| Hotel or out-patient stay | 1 ? 2 nights |
Stem Cell Therapy is a new treatment that has shown great promise in helping patients with autism spectrum disorder (ASD). The therapy session typically includes stem cell injections and it can take up to three sessions before seeing results, but those who complete the course show significant improvement from their symptoms.
Reviews or Testimonials of Stem Cell in Europe
Meet a few of patients from around the world that have had stem cell treatments for autism. Read about their stories and learn how you can get help too:
Patients Testimonial for Stem Cell in Europe at Alpha Medica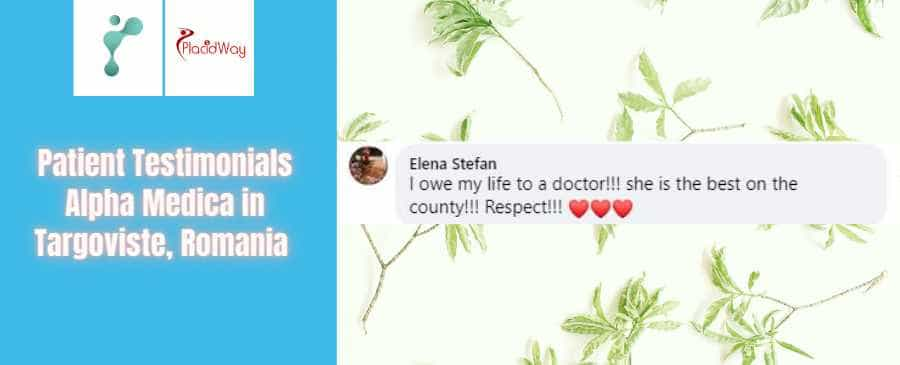 Medical Tourism for Stem Cell Therapy for Autism in Europe
Patients from all over the world come to Europe in search of medical treatment. One such popular destination for treating autism problems with stem cell therapy is Germany, which offers an aesthetically pleasing landscape along side high-quality care by qualified professionals The top destination visited annually because it has stunning landscapes and excellent doctors.
Popular Tourist Attractions in Europe
There are many places in Europe that offer great destinations for medical tourists. Europe has an abundance or history and colorful culture to explore while also being home some beautiful beaches! Here are some popular tourist attractions available in Europe:
Berlin's Brandenburg Gate

Berlin's Brandenburg Gate was built for King Frederick William II in 1791. This Neoclassical structure measures an impressive 26 meters in height with awesome four-horse chariot carrying the goddess of victory perched atop.

For centuries, Vienna Hofburg was the seat of Austria's monarchy and until now the President conducts state business in similar rooms as Emperor Joseph II. It has 59 acres encompassing 19 courtyards and 2,600 rooms.

Hagia Sophia Mosque is the most beautiful mosque in the world for 1,000 years. Built by the Byzantine Emperor Justinian in 537 CE, Aya Sofya is one of the greatest architectural achievements in the world.
What is the best time to visit Europe?
The best time to visit Europe is when the sun shines brightly and there are warm beaches in Junes to September.
How to Reach in Europe?Airport Codes
The proximity to Europe is an advantage for patients who come from abroad and need Stem Cell Therapy, as it will save them time by reducing the amount of flying they have do. The table below shows how long a flight would be depending on where you're going in Europe or other popular destinations around world:
| | | |
| --- | --- | --- |
| | | |
| Frankfurt International Airport, Germany | FRA | 7 hours, 25 minutes |
| Schwechat International Airport, Austria | VIE | 8 hours, 20 minutes |
| Ataturk Airport, Turkey | IST | 10 hours, 55 minutes |
| Frederic Chopin Airport, Poland | WAW | 9 hours, 25 minutes |
Related Experiences:
Stem Cell Therapy for Autism in Thailand
Stem Cell Therapy for Autism in China
Stem Cell Therapy for Autism in India
Stem Cell Therapy for Autism in Colombia
Stem Cell Therapy for Autism in Guadalajara, Mexico
Stem Cell Therapy for Autism in Tijuana, Mexico
---