Breast Augmentation Packages in Istanbul, Turkey by Optimed
Package price starting from:
$2700
Treatment:
Cosmetic/Plastic Surgery, Breast Augmentation
Location:
Alipasa, Kilic Ali Pasa Venue No:36, 59850 Corlu/Tekirdag, Turkey
Focus Area:
Optimed International Hospital | Istanbul | Turkey | Breast Augmentation Surgery | Breast Implant Surgery
---
Breast Augmentation Surgery in Istanbul, Turkey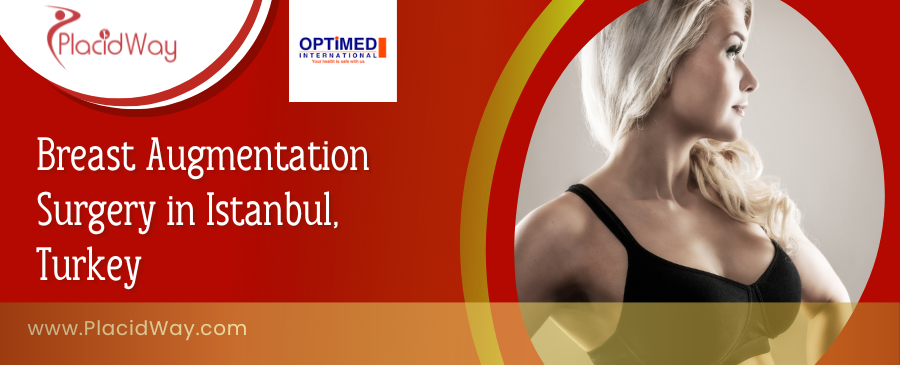 Whenever you choose to undergo a breast augmentation procedure in Istanbul, Turkey, Optimed International Hospital has you covered. Our team of experts offers detailed packages that provide everything you need for your journey, from start to finish. We understand the concerns and anxieties associated with travelling abroad for such a procedure, but we are here to make it as easy and stress-free as possible.
Our packages include scheduling medical appointments and we will arrange for your consultation and follow up visits with a team of highly qualified, certified and experienced surgeons. We will also take care of your hotel accommodation, as well as transfers from the airport to the hospital or your hotel and back.
In addition, we are here to provide assistance with hospital admissions, as well as translations for those who might not be familiar with the local language. Check our packages detail below to learn more:
Cost of Breast Augmentation Surgery in Istanbul, Turkey by Optimed Hospital
You can get breast augmentation packages in Istanbul, Turkey by Optimed Hospital with the price starts at $2,700. Check our price list comparison below for more information:
| | |
| --- | --- |
| City/Country | Cost in USD |
| Istanbul, Turkey | $2,700 |
| United Kingdom | $8,431 |
| United States | $7,000 |
| Canada | $10,000 |
Note: price can change and vary depends on complexity of the procedure and patient condition. Click free quote button below for more information.

What is Breast Augmentation?
Breast augmentation is a surgical procedure that involves the placement of implants to increase the size and/or improve the shape of your breasts. This procedure can also be used to restore symmetry if your breasts are naturally asymmetrical, or if one has dropped due to weight loss, pregnancy, or aging. Breast augmentation is an optional cosmetic procedure, and the choice to undergo it is a personal one.
During the procedure, implants are usually placed either under the breast tissue or underneath the chest muscle. The type of implant used will depend on your particular anatomy, lifestyle, and desired results. Implants can be filled with either saline or silicone, both of which offer natural looking results.
Advantages of Choosing Breast Enhancement in Istanbul, Turkey
Affordable cost

Experienced and qualified surgeons

Latest technology

High safety standards

Minimally invasive procedures

Natural looking results

Quick recovery

Excellent patient care and support

Convenient location in Istanbul, Turkey
Breast Augmentation Inclusions:
Scheduling medical appointments

Arranging hotel accommodation

Transfers from the airport to the hospital or to your hotel

Transfer from the hospital or your hotel to the airport

Assisting with hospital admissions and physicians

Providing translator

Ensuring that you understand the instructions from physicians

Preoperative preparation examinations and tests

Obtaining and delivering copies of medical reports after consultations

Hospitalizing our patient and one accompanying person

Room service for our patient and for the accompanying person as breakfast, lunch and dinner
Breast Augmentation Exclusions:
Hotel or recovery house, which is determined by the patient's will

Airfare

Preoperative lab work
Breast Augmentation Pre Op Test:
Blood Sugar Evaluation

Complete Blood Count

Mammogram (Breast X-Ray)
Note: Your doctor will ask you at least 7-10 days before the final procedure. The doctor will prescribe the tests after conducting complete physical checkup.
Payment Options:  Cash, Credit and Debit Cards.
Best Plastic Surgeon in Istanbul, Turkey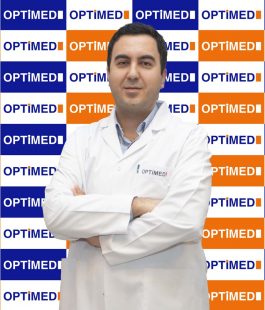 Why Choose Cosmetic Surgery in Istanbul, Turkey?
For those looking for cosmetic surgery, Istanbul Turkey has become a hub for people from all over the world who seek quality care and affordability. Istanbul offers many advantages over other countries for those considering cosmetic surgery:
Highly skilled and experienced surgeons – Istanbul is home to some of the most talented and experienced doctors in the world. With advanced training, many of these surgeons offer procedures that are more effective than what can be found elsewhere.
Accessible pricing – The cost savings associated with treatments in Istanbul compared to other countries is significant. Patients can save up to 60% or even more on certain procedures while still receiving exceptional quality.
Cutting-edge technology – Many clinics in Istanbul feature state-of-the-art technologies such as 3D imaging and other advanced techniques that can make the procedure more precise and effective.
World-class medical facilities – The medical facilities in Istanbul are top-notch, offering patients comfort and safety during their treatments.
FAQ about Breast Augmentation Surgery in Istanbul, Turkey
Q: Who is eligible for breast augmentation surgery in Istanbul, Turkey?
A: Breast augmentation surgery is available to patients who are over 18 years of age and have a general good health. It is important to remember that breast augmentation surgery should not be used as a substitute for addressing any underlying medical or psychological issues.
Q: What types of implants are available for breast augmentation surgery in Istanbul, Turkey?
A: The most commonly used implant type for breast augmentation surgery in Istanbul, Turkey is the silicone gel implant. Other implant types such as saline implants, polyurethane implants and autologous fat transfer are also available for use depending on the desired look of the patient.
Q: How long does a breast augmentation procedure typically take?
A: The length of time that a breast augmentation procedure typically takes can vary depending on the type of implant chosen and the amount of work that needs to be done. Generally speaking, the entire procedure usually takes between 1-2 hours.
Q: What is the recovery time after a breast augmentation surgery in Istanbul, Turkey?
A: Recovery times can vary based on the individual, their health and the type of surgery performed. Generally speaking, patients are advised to take 4-6 weeks off work for full recovery. During this time, activities such as heavy lifting should be avoided and regular follow up visits with your surgeon will be required.
Get FREE QUOTE for Breast Augmentation in Istanbul, Turkey at PlacidWay!
At PlacidWay, we can help you get the best deals for breast augmentation in Istanbul, Turkey. Our team of experienced professionals is here to provide you with all the information you need and help you make the right decision when it comes to your medical vacation. Click contact us button below to get started:
Related Experiences:
Breast Augmentation in Istanbul Turkey
Breast Augmentation in Izmir, Turkey
Breast Augmentation in Turkey
Breast Augmentation in Colombia
Breast Augmentation in Monterrey Mexico
Breast Augmentation in Guadalajara, Mexico
---
Cosmetic/Plastic-Surgery Related Packages
Cosmetic/Plastic-Surgery Related Experiences