Transmed Hair Transplant Hospital
Hair Transplantation Turkey, Transmed Private Hospital Istanbul, Hair Transplant Clinic Turkey, Reversa Regeneration for Hair, Beard Transplant, Moustach Transplant, Hair Transplant Surgery, Istanbul, Turkey
No. 7 Fulyali Street, Levent, Istanbul 34330 , Turkey

Associated Doctors:

Dr. Melike Kuhlaci, Dr. Ugur Dikmen, Dr. Ali Dursun Kan, Dr. Hakan Guney, Plastic Surgery Specialist, Istanbul, Turkey, Dr. Canan Koksuz, Hair Surgeon, Istanbul, Turkey,

Specialty:

Hair Transplantation

Focus Area:

Hair Transplantation | Transmed Hair Transplant Clinic | Hair Regeneration Istanbul | Reversa | PRP | Beard and Mustache Hair Transplantation | Cosmetic Surgery | Skin Rejuvenation | Istanbul, Turkey
Transmed Hair Transplant Hospital Profile Overview

Melike Kulahci, MD founded Transmed 20 years ago, in 1994, as an innovative, highly qualified clinic focused patient satisfaction.
Now, Transmed is one of the biggest providers in hair restoration and cosmetic surgery field, achieving its competitive advantage with its professional management, corporate culture, high-end technology hair treatments and physicians specialized and experienced in hair restoration and cosmetic procedures.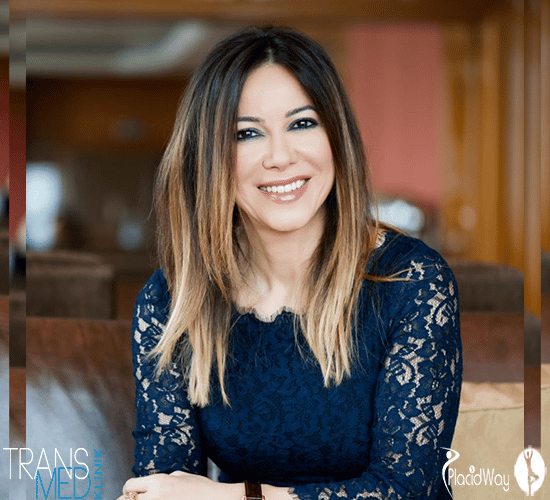 Transmed is now pioneering the Advanced FUE Method which has been demonstrated in live surgeries during the workshop held in Transmed in May 2011 to over 100 surgeons from over 33 countries. With its professional medical team and high success rate in procedures, Transmed is preferred by international medical guests from 47 countries around the world.
Experience and Quality in Medical Procedures

Since its foundation, almost two decades ago, more than 15,000 hair restoration procedures have been successfully performed, the entire palette of plastic surgeries being performed by expert cosmetic surgeons.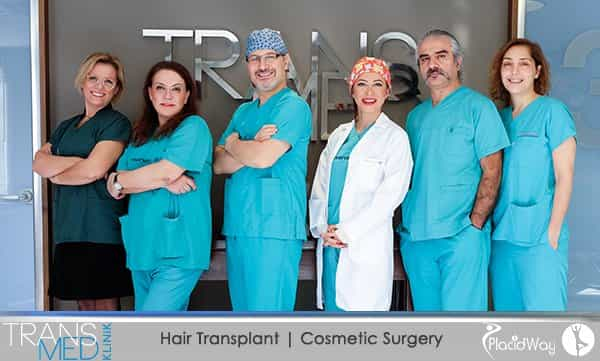 Transmed Team
Following the lead of Transmed founder & Medical Director Dr. Melike Kulahci, are our plastic surgeons, all renowned and awarded experts in hair restoration and cosmetic surgeries.

Continuous Research & Development for Better Results
Transmed Research & Development is continuously creating and achieving better results in treating hereditary hair loss.
Transmed's Graft Preserving SolutionTM - increases survival rate of transplanted hair on the scalp
ReversaTM (PRP therapy) in Transmed - temporarily stops hair loss for three months and makes the treated hair thicker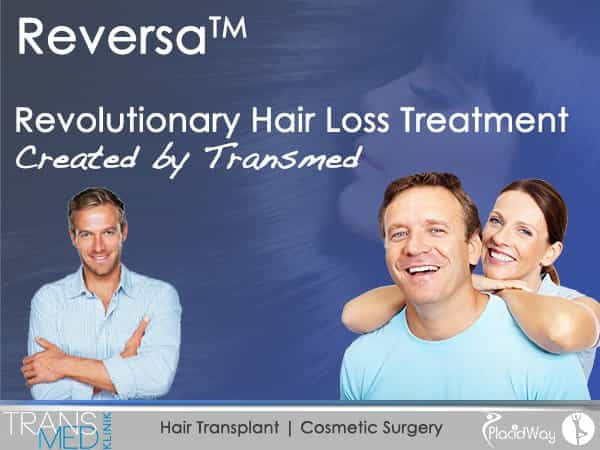 TransmedTM - pioneering clinical applications
1994: The first clinic to perform "Follicular Unit Transplantation" FUT in Turkey
1995: The first clinic to perform "Mini-Micro Grafting" in hair transplantation surgery in Turkey.
1998: The first clinic in Turkey to introduce Laser Epilation with Epilight and Alaxandrite.
1998: Medical team started offering Liposhaping (Liposculpture) and plastic surgery services under the guidance of Dr. Giorgio Fischer from Rome.
1998: First Mega Mix Grafting technique in Turkey and abroad
1999: The medical team of Transmed performed a live Mega Mix Grafting operation on the second annual ESHRS meeting held in Paris, France
2009: ReversaTM & Fast Forward hair therapy research and development work was completed
2011: Transmed hosted the first Live Surgery Regional ISHRS Workshop in Turkey. Over a hundred participants from 32 countries met to watch live FUE surgical operations and lectures given by pioneers in the field.
Treatments & Services:

Hair Loss Treatments:

PRP
Hairline Corrective Surgeries
Dandruff
Female Pattern Hair Loss - FPH
Genes and Hormones
Male Pattern Hair Loss - MPH
Oily Hair
Ringworm
Scalp Diseases
Thin and Weak Hair

Hair Transplant Techniques

Beard Mustache and Sideburns
Eyebrow Transplantation
FUE - Follicular Unit Extraction
FUT - Follicular Unit Transplantation
Hair Density

Hair Removal:

Laser epilation Epilight
Laser epilation Alexandrite Laser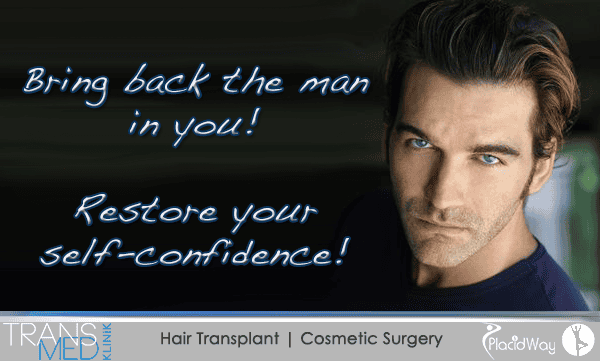 Dermatology and Skin Care Rejuvenation

Anti-aging and skin renewal therapies performed at Transmed
that support youthful look are:

Acne Treatment
Botox
Cavitation
Cheek Filling
DermaCell
Dermal filling

Discolorations
Excess Sweating
Hyperpigmentation
I-Light MED
LPG
Mesotherapy
Nevus
Omnilux
Quantum Caci
COSMETIC SURGERY

Arm Lift (Brachioplasty)
Breast Augmentation
Breast Lifting
Breast Operations
Breast Reduction
Buttocks Enlargement
Buttocks Reduction
Chin Implants
Ear Surgery

Eyebrow Transplantation
Eyelid Operations
Face Lift
Genitalia Rejuvenation
Gynecomastia
Lip Shaping
Liposculpture
Neck Lift/Rejuvenation
Nipple Correction
Otoplasty
Rhinoplasty
Tummy Tuck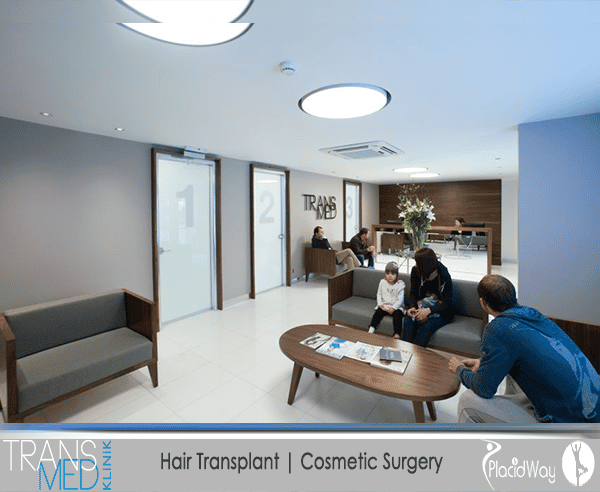 Why Choose Transmed in Istanbul, Turkey?
Transmed is a pioneer in the research and development of hair regeneration therapiess

Our expert team is highly skilled and attended the best schools and trainings in Europe, Asia and overseas

We are committed to fulfilling your expectations and satisfying them at the highest possible means for each service provided by us.

In all medical procedures we are guided by our ethical principles that place their health and safety above all other concerns.

Our main focus is to use modern and innovative technologic applications at global standards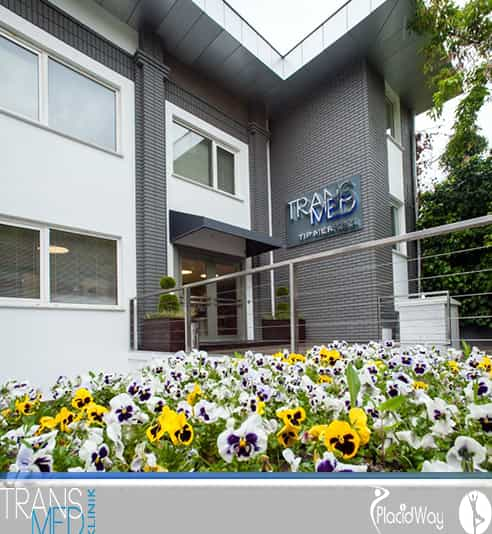 Transmed can help you look and feel much better in your own skin and hair!
Click the button below to contact us.

---
---