Top Hospitals in Bangkok Thailand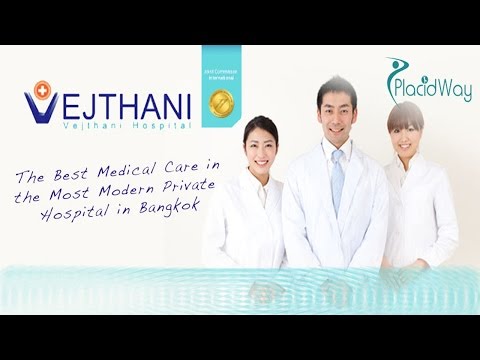 Top Hospitals In Bangkok Thailand, International Hospital In Thailand, Hospitals In Thailand, Medical Tourism In Thailand, Best Destinations In Thailand, Dentistry In Thailand, Best Medical Treatment Abroad, Best Hospital In Thailand, Best Medical Treatment In Thailand, Best Dental Treatment In Thailand, Best Heart Surgery Abroad
Procedure:
General Surgery
Source: Youtube
Top Hospitals in Bangkok Thailand is the leading International hospital in Thailand serving both native and foreign patients with optimal care. With our certified specialists and experienced staff together with hi-tech apparatus, we pride ourselves as an expert in superior medical treatment and superfine medical service. They provide treatment to over 3,000 patients per year including international Patients from 40 different countries. We have over 700 full-time employees, over 250 physicians and dentists on staff, most with international training /certification and over 200 nurses. Our International Management Team is led by doctors and businessmen.
Vejthani Hospital is committed to being the leader in providing internationally accepted, efficient and ethical high quality of care through a dedicated healthcare team, effective leadership and up to date technology.
To learn more about Vejthani Hospital and its treatment offered, you may contact us or ask for a FREE quote.
Or simply click the button below!

Top Hospitals in Bangkok Thailand
Keywords: Top Hospitals in Bangkok Thailand, International hospital in Thailand, hospitals in Thailand, medical tourism in Thailand, best destinations in Thailand, Dentistry in Thailand, Best Medical Treatment Abroad, Best hospital in Thailand, Best Medical Treatment in Thailand, Best Dental Treatment in Thailand, Best Heart Surgery Abroad