Patient Interview after Gastric Sleeve Surgery by Hermes Clinics in Izmir, Turkey
Patient Interview after Gastric Sleeve Surgery Video | Izmir | Turkey | Hermes Clinics | Sleeve Gastrectomy | Obesity/Bariatric Surgery
Category:
Patient Testimonial
Procedure:
Obesity/Bariatric Surgery
Check below Interview of Patient after Gastric Sleeve Surgery in Izmir, Turkey. Find best and affordable Gastric Sleeve treatment at Hermes Clinics. Our patient Lynn from England answered our questions about her general experience before returning to her home country. Hermes Clinics provides many health solutions at its clinic in Izmir, Turkey. If you are looking for any treatment or solution related to your health, you can contact us for more details.
Why choose

Gastric Sleeve Surgery in Izmir, Turkey by Hermes Clinics
We owe the performance of our organization to its strong team and the unique experience of our founders. They provide the best treatment there are number of treatment related to Obesity/Bariatric Surgery where one of the list is Sleeve Gastrectomy. Hermes, a clinical center that has always been a requirement for success, has reliably conveyed its adage to at last help man and embraced a sensible clinical system for the patient. Patients moreover continue to get related benefits:
Qualified staff of the clinic

Utilizes the most recent turns of development

25 years of medical service

Responsive web guide?
How to Book

Gastric Sleeve Surgery in Izmir, Turkey
We help patients with sorting out which clinic best suits their necessities and needs all around the planet. Turkey is maybe the best spot for clinical treatment. We are sticking around for you if you truly need information. Call us or reach out to us by tapping the button underneath for additional information:

Gastric Sleeve Surgery in Izmir, Turkey by Hermes Clinics
Keywords: Patient Interview after Gastric Sleeve Surgery Video, Izmir, Turkey, Hermes Clinics
Popular Medical Centers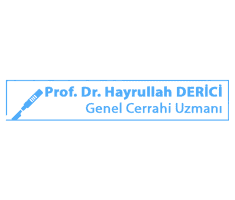 If you are looking to get world class general surgeries or obesity surgeries, then the clinic of Prof. Dr Hayrullah Derici in Izmir, Turkey with a wide range of surgical procedures at the best price and great expertise.
Sleeve Gastrectomy from $5250
Gastric Balloon from $2950
Our corporate, which is an associate of Medifema International Hospital, successfully carries out its operations all over the world with its headquarters in Germany and agencies in Europe, Asia, Middle East and Africa. We have a full-fledged hospital and a physical therapy center in Turkey, the rising star of health tourism, attracts people who would like to travel and be treated at the same time