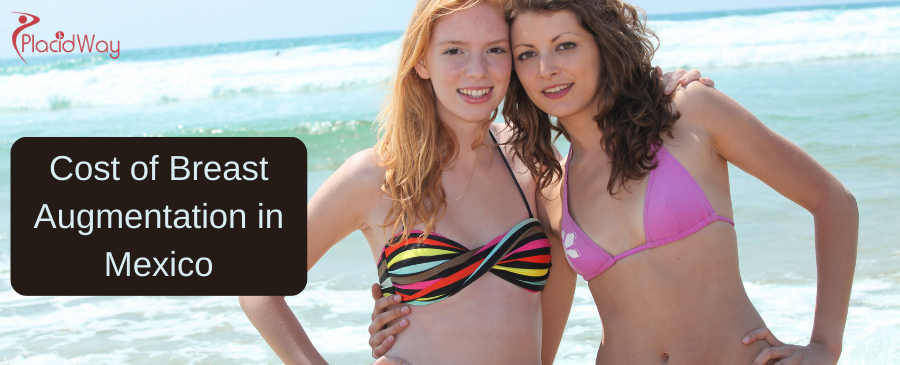 Ladies, are you tired of feeling self-conscious about your chest? Do you want to finally feel confident and beautiful in that swimsuit? Well, it's time to consider a breast augmentation! But, you may be wondering, how much does it cost? Fear not, because Mexico is here to save the day.
The Cost of Breast Augmentation in Mexico
Breast augmentation in Mexico can cost anywhere from $3,000 to $7,000. This is a fraction of what you would pay in the US, where the average cost is around $10,000. In Mexico, you can get top-notch medical facilities and highly trained plastic surgeons for a fraction of the cost. So, why not invest in yourself and get the body you've always wanted.
| | |
| --- | --- |
| Country | Breast Augmentation Price |
| Mexico | $3,000 - $7,000 |
| United States | $10,000 |
Why Mexico is a Popular Destination for Breast Augmentation?
Mexico is a popular destination for medical tourism, especially for cosmetic procedures like breast augmentation. The country offers high-quality medical care and a lower cost of living, which allows plastic surgeons to charge less for their services. Additionally, many Mexican plastic surgeons have received training in the US and are well-versed in the latest techniques and technologies.
How to Choose the Right Plastic Surgeon in Mexico?
Choosing the right plastic surgeon is crucial for a successful breast augmentation. You want to make sure that your surgeon is experienced, qualified, and has a good track record. Research potential surgeons online, read reviews from past patients, and check to see if they are certified by the Mexican Council of Plastic, Aesthetic, and Reconstructive Surgery. Schedule a consultation to discuss your goals and ask any questions you may have.
What to Expect During Your Breast Augmentation Procedure?
During your breast augmentation procedure, your plastic surgeon will make an incision and insert either silicone or saline implants. The incision can be made in several places, including under the breast, around the nipple, or in the armpit. Your surgeon will discuss the best option for you based on your anatomy and desired outcome. The procedure typically takes 1-2 hours and is performed under general anesthesia.
Best Cosmetic Surgeons for Breast Augmentation in Mexico
Breast augmentation surgery has become a popular cosmetic procedure for women who want to enhance the appearance of their breasts. In Mexico, there are many skilled and experienced cosmetic surgeons who specialize in breast augmentation surgery. If you're considering getting a breast augmentation in Mexico, here are some of the best cosmetic surgeons to consider:
| | |
| --- | --- |
| Breast Augmentation Surgeons in Mexico | Locations |
| | Merida |
| | Mexicali |
| | Mexicali |
| | Tijuana |
| | Nuevo Progreso |
| | Mexicali |
| | Puerto Vallarta |
| | Tijuana |
| | Mexico City |
| | Guadalajara |
Recovery After Breast Augmentation in Mexico
After your breast augmentation, you can expect to experience some swelling, bruising, and discomfort. Your plastic surgeon will prescribe pain medication to help manage any discomfort. You should plan to take it easy for the first few days, avoid any strenuous activities, and wear a special surgical bra. Most patients can return to work after 1 week and resume normal activities after 2-3 weeks.
The Risks and Complications of Breast Augmentation
Like any surgical procedure, breast augmentation comes with risks and potential complications. These can include infection, implant rupture, capsular contracture, and changes in nipple sensation. It's important to discuss these risks with your plastic surgeon and make an informed decision. Additionally, it's important to have regular follow-up appointments with your surgeon to monitor the implants and ensure they are in good condition.
10 Best Plastic Surgery Clinics for Breast Augmentation in Mexico
Mexico has become a sought-after destination for plastic surgery procedures due to its affordable prices, highly skilled surgeons, and modern facilities. Here, we will discuss the 10 best plastic surgery clinics for breast augmentation in Mexico.
How to Prepare for Your Breast Augmentation in Mexico?
To prepare for your breast augmentation, you should stop smoking and avoid taking any blood-thinning medications for at least 2 weeks before the procedure. You should also arrange for someone to drive you to and from the surgery center and stay with you for the first 24 hours after the procedure. During your consultation, your plastic surgeon will give you specific instructions and answer any questions you may have.
In conclusion, breast augmentation in Mexico is a fantastic option for women looking to enhance their appearance and boost their confidence. With the cost being significantly lower than in the US, you can enjoy the same quality of care and results without breaking the bank. Just remember to do your research and choose a qualified plastic surgeon to ensure a safe and successful procedure. So, why wait? Book your appointment today and get ready to love the skin you're in!