Surgical Bliss Offers Best Cosmetic Surgery in Cape Town, South Africa
Surgical Bliss is a medical tourism provider based in Cape Town, South Africa, who has long joined hands with PlacidWay, a medical resource and provider located in Denver, Colorado. Together, the two place patient care satisfaction and services at a premium.  For Surgical Bliss and PlacidWay, it's not so much about business as it is in connecting individuals to healthcare providers that offer the best in quality, services, and costs.
Sophie, a resident of France, found this out first hand as she sought providers to help her choose a highly qualified, experienced and "human" provider to perform liposuction and breast augmentation procedures. She contacted Denise Hoogervorst at Surgical Bliss. She has been more than ecstatic about her experience. Says Hoogervorst, "I see so much potential in our country and have been wanting to share South Africa with people who have never been to Africa and Cape Town. There's no need for patients to wait months to have surgeries, elective or otherwise, and I was more than pleased to be able to help Sophie feel safe and comfortable when she traveled here."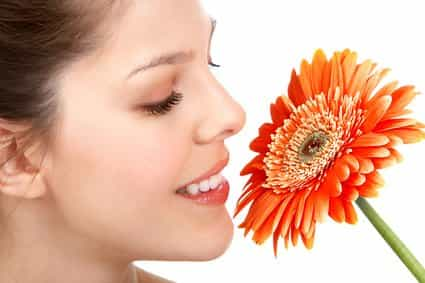 Sophie herself was pleased with the help that she received in planning her initial consultation, the surgical procedure, airport transfers, nursing care and doctor appointments.  "Denise visited me the two days just after surgery in nursing care and she texted me every day to ask if I needed something? Denise is like the friend you need to have a pleasant and comforting recovery.? 
Like many people, Sophie had never traveled outside of her country borders for a medical procedure, and was naturally nervous, intimidated, and sometimes overwhelmed by the process. However, in seeking the best in healthcare services, she did her homework, researched her options, and found the best fit for her and that would meet her short and long-term goals and needs.
"Denise helped me to reduce those feelings of fear, stress, and guilt,? Sophie writes. ?She referred me the right doctor. After the first appointment with the surgeon, I had only great feelings about my decision and today, I am very happy with the results."
Not only did Denise help Sophie access the perfect surgeon to deal with her personal issues, but her contact with Denise at Surgical Bliss helped her get through the process with exceptionally compassionate qualities. Sophie says of Denise, "She takes care of her clients holistically and with compassion, understanding and patience. Before choosing Surgical Bliss, I did a lot of research and contacted some private medical tourism companies; every one of them had the attitude of business and was money centered - Denise was the only one who showed sympathy and empathy. Before booking, I asked her so many questions and she was always patient and available to answer very quickly and effectively."
Surgical Bliss is a surgical facilitator that provides access to the best private hospitals and surgeons in South Africa, with access to medical accommodations, boutique hotels, and five-star hotels, providing visiting guests with the safety, security and

comfort they desire - and demand when traveling abroad. Surgical Bliss facilitates numerous medical fields including plastic and cosmetic surgery, orthopedics, ophthalmology, dentistry, and fertility treatments.
For more information about Surgical Bliss or other highly qualified medical resources and providers, visit PlacidWay.com for up-to-date information regarding Surgical Bliss facility details, qualifications, treatments and prices, and access to some of the finest doctors and surgeons, outpatient centers and hospitals in Cape Town, South Africa.