Synergy Plastic Surgery Restores Peace of Mind
Cosmetic Surgery, Reconstructive Surgery, Tummy Tuck, Facelift, Fillers, Gynecomastia, Laser Treatments, Synergy Plastic Surgery, Thessaloniki, Greece

Synergy Plastic Surgery Restores Peace of Mind
Synergy Plastic Surgery, located in Thessaloniki Greece, has helped hundreds of patients restore their sense of equilibrium, self-confidence, and peace of mind. The facility is a specialized center created by doctors Anestis Isaakidis and Grigoris Georgiadis. At the facility, the surgeons have developed what they term us a unique treatment method that combines both art and scientific knowledge to offer optimal results in combinations of aesthetic and reconstructive surgery scenarios.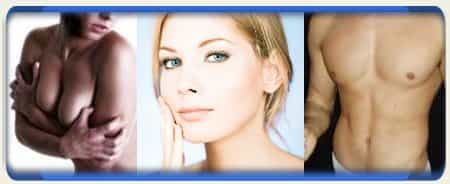 Synergy Plastic Surgery provides a variety of treatments and procedures, including aesthetic body, breast, and facial technologies and approaches. The facility also provides non-aesthetic skin treatments and procedures including laser therapy, mesotherapy, and peelings.

Expertise in Synergistic Approaches to Plastic Surgery
Dr. Grigoris Georgiadis has trained in general medicine and plastic surgery as well as
aesthetic surgery and nonsurgical skin aesthetics procedures with experience in Greece, Brazil, and the United States. Dr. Anastas Isaakidis holds degrees in worldwide hospitals and specializes in aesthetic and reconstructive surgery as well as general surgery and "routine" plastic surgery procedures. With specialized training in breast reconstruction and head and neck surgery, Dr. Isaakidis has studied and trained in the UK, the United States, and Greece.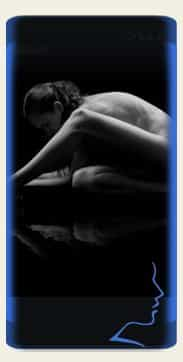 "The facility is a specialized and provides expertise in cosmetic and reconstructive surgeries as well as combinations of unique synergic old methods of care," explains Dr. Georgiadis. "Laser surgery and treatments at the facility utilize the latest in laser technologies including CO2 laser, Alexandrite 755, ND-1064 and ND-YAG technologies."
Providing plastic and reconstructive or cosmetic surgical procedures, laser surgery and treatments, the facility is well-known throughout Greece and the surrounding region for its experience and safety as well as high quality care. From tummy tucks to gynecomastia procedures, breast reconstruction to eyelid surgery, Synergy Plastic Surgery center provides highly qualified, experienced and quality cosmetic procedures for patients wishing to increase appearance, aesthetics, and self-esteem.
Thessaloniki, located north of Athens, is recognized as the second-largest city in Greece, bounded by the ocean and home to a wide range of amenities, accommodations, and attractions for international travelers arriving for plastic surgery or reconstructive surgical treatments and procedures.
For more information about Synergy Plastic Surgery center, its doctors, or treatments, visit PlacidWay.com, a leader in domestic and international medical travel, resources and providers based in Denver, Colorado.

Related Experiences:
IVF Fertility Treatment in Greece - Plan a Happy Family!
Dentures in Thailand
Dentures in Hungary
Dental Crowns in Hungary
Dentures in Dominican Republic
Dental Crowns in Dominican Republic
2013-05-07 / Updated on: 2021-01-08