PlacidWay Joins in Support of South Korean Beauty Medical Group
PlacidWay, a Denver-based leader in global medical resources and providers, has recently joined efforts with the Wonjin Beauty Medical Group located in Seoul, South Korea.
The Wonjin Beauty Medical Group provides comprehensive aesthetic medical services and products that promote inner and outer beauty.
The surgery center provides expertise in a variety of cosmetic surgery services in a variety of centers including a facial contouring center, a body contouring center, an anti-aging center as well as a breast care center.
The Wonjin dental clinic provides a variety of by maxillofacial, orthodontic and tooth aesthetic services.
"In pledging their top-quality services, Wonjin Beauty Medical Group provides one-on-one care between patients and healthcare/patient managers from the moment they step through the door to surgery day, and throughout postoperative therapy," states Pramod Goel, CEO of PlacidWay. "Foreign patients receive one-on-one interpreter services that avoid miscommunication and enhnace the all-around positive experiences of patients."
Wonjin Beauty Medical Group is formerly certified for the Korea Tourism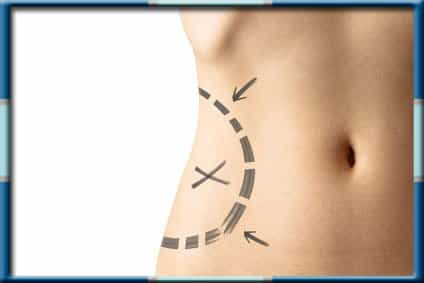 Organization as a hospital specifically designed for medical aesthetic tourism,"states Park Won Jin M.D., Ph.D. and Wonjin Medical Group representative.
Like others in the facility, Won Jin is a member of the Korean Society of Plastic and Reconstructive Surgeons.
The Wonjin Dental Clinic boasts the expertise of Young Joon Kim, Ph.D., certified by Damon®System as well as Incognito? technologies.
Wonjin Beauty Medical Group provides a variety of aesthetic procedures, from two jaw surgery facial contouring to breast augmentation and reduction, blepharoplasty,
eye and nose procedures, body contouring, as well as numerous treatments and technologies in anti-aging including V-line and Accu-lifting,? explains Won Jin.
"Our center is dedicated to not only creating a comfortable and peaceful environment, but in helping men and women obtain enhanced self-esteem and self-confidence that often result from aesthetic procedures."
Established in 1999, the facility has continually added and improved services and technologies, including the establishment of the aesthetic surgery clinic in 2002, the dental clinic in 2005, and the breast and breast care center in 2007.
In 2009, Wonjin established the stem cell clinic and skin aesthetics center, and extended their aesthetic surgery clinic. The year 2011 saw the establishment of the Wonjin Dental Clinic, and in 2012, the U-cell Clinic focusing on anti-cancer and anti-aging treatments.

About the Company:
PlacidWay is a leader in the medical tourism industry, dedicated to offering accurate, up-to-date information and resources regarding medical travel, international providers, treatments, procedures and destinations for international travelers. For press inquiries about PlacidWay or to arrange an interview with Pramod Goel, call +1.303.317.3607, or visit info@placidway.com.