K?vanç Tatl?tu? Sets Trend in Hair Transplant

As Turkish TV series get aired abroad, Turkish stars gain more recognition in many countries, and particularly in the Middle East. The flurry of TV series has also driven citizens of such countries to flock to Turkey, spurring dynamism and vitality in the health tourism sector.
These tourists surely stimulate the tourism sector in Turkey, but they also begin to devote their attention to the Turkish healthcare sector, which has come to prominence at the global scale. Cherished by thousands of fans both in Turkey and in the Middle East with his myriad TV series and films, K?vanç Tatl?tu? is a source of inspiration for Arabic males to undergo hair transplant operation.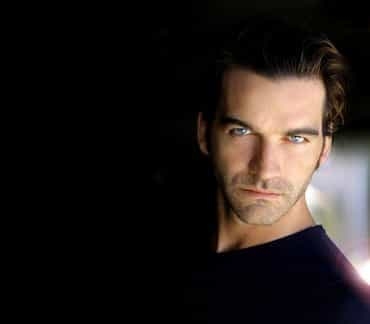 Many Arabs visiting Turkey from the Middle East for hair transplant carry a photo of K?vanç Tatl?tu? as a model, says Chairman of the Executive Board of Estetik International, Op. Dr. Bülent Cihantimur: "We a meet a plethora of requests from men who would like to look like K?vanç Tatl?tu? and covet his hair style." Cihantimur underlines that the most indispensable element in hair transplant is generating a solution tailored for the needs of the individual patient.
Cost of procedure is  very reasonable in comparison to Europe
Stressing that hair transplant procedures in Turkey are more reasonably priced compared to Europe, Op. Dr. Bülent Cihantimur said, "The procedure costs around 3000-5000 TL in Turkey whereas a procedure based on similar techniques costs approximately 15.000 Euros in Europe. The most preferred and recommended method of all is the FUE hair transplant method. The cost of such procedure can best be quoted upon analysis of the patient's hair".
Op. Dr. Bülent Cihantimur from Estetik International highlighted that they provided 1 week of accommodation services for the patients who visit Turkey for hair transplant operations, both before and after the operation:  "Besides, patients who opt for our mega-sessions may attain satisfactory outcomes after only one session whereas the same procedure takes 3-4 sessions in Europe. In other words, it's a splurge. That's why we have begun to receive high numbers of patients from Europe, and particularly from Egypt, Dubai, Saudi Arabia and Germany, as well as from the UK, France and Russia".
Innovative Hair Transplantation procedures are popular
Arabic patients from the Middle East and other countries may model after K?vanç Tatl?tu?'s hair style, but they also want to see innovative methods of hair transplantation, underscored Op. Dr. Bülent Cihantimur:  "The ultimate goal of hair transplant should be attaining a natural outcome.
Especially with "Needle Hair Transplant Technique" and "Intense Density", we make a difference in hair transplant operations. Hair transplant is no standard procedure. It is not possible to apply the same principles of hair transplant to the entire patient population.
We cater to our patients' expectations by bringing forth the most natural outcomes through our special hair transplant technique, which is fast, meticulous, pain-free, and which enables fast recovery back to normal life. Hair transplant requires experience, aesthetic perspective, and the use of the correct technique. Every single follicle is precious, and the goal should be the best outcome using as few follicles as possible with no damage incurred."
For more information about Hair Transplantation methods call us at +1.303.317.3607 or visit PlacidWay, a leading US-based medical tourism resource and provider.