PlacidWay Launches Survey
for Greater Understanding of Consumer Medical Needs
Around the Globe
PlacidWay, an international medical tourism resource and provider based in Denver, United States, has recently launched a global health care survey, seeking a greater understanding of the needs and attitudes of consumers when it comes to their healthcare.
8/15/2013, Denver, CO: PlacidWay, an international medical tourism resource and provider based in Denver, United States, wants to gain a greater depth of understanding regarding consumer needs and attitudes when it comes to their healthcare.
Recently, PlacidWay has launched a global healthcare survey, designed by leading industry experts, to provide data regarding the globalization of healthcare from the consumer perspective.
Leading medical tourism experts, including PlacidWay, have long been involved in market research regarding global demand from medical providers, travel and options perspective based on consumer perceived needs. However, the survey is structured to gain the most accurate data from consumers themselves.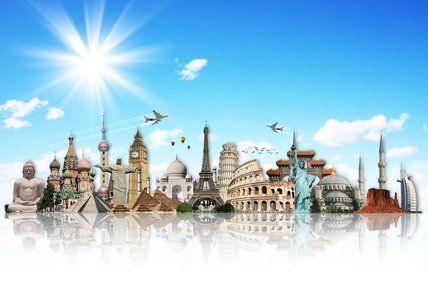 In recent years, cross-border health care has grown in popularity, as global consumer needs change. "The medical tourism industry is not new, but understanding consumer needs is essential in propelling suppliers and medical tourism providers to design solutions targeted to new buying behaviors of healthcare consumers," says Pramod Goel, CEO of PlacidWay.
As author of Evolution of Medical Tourism: From Cottage Industry to Corporate World, Goel acknowledges and understands the importance on focusing on consumer needs when it comes to designing global healthcare options.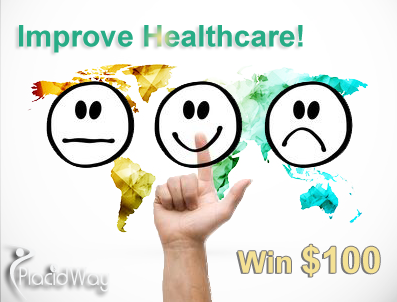 Consumers are the decision-makers, and with adequate knowledge regarding medical issues and options, they have a greater chance of accessing the wealth of knowledge, expertise, and state-of-the-art technology that a global medical tourism infrastructure provides.
The global healthcare survey is designed for experienced medical healthcare travelers as well as those considering such an option for the first time, especially those desiring acceptability to better health care options closer to home.
"We encourage people from around the world to access the survey, providing an overview of the industry for medical and healthcare providers. We want to know your opinion about needs and how consumers may buy new globalized healthcare options," concludes Goel.
Data collected from the survey provides not only PlacidWay but also other medical providers in-depth analysis of what is happening in worldwide healthcare today.
The global healthcare survey, https://www.surveymonkey.com/s/GlobalMedicalTourismSurvey, takes approximately ten minutes to complete and offers consumers who complete the survey by September 15, 2013 to enter a drawing for a prize.
About PlacidWay Medical Tourism Company
PlacidWay as a leader in the medical tourism industry, dedicated to offering up to date information and resources regarding medical travel, international providers, treatments, procedures and destinations for international travelers. For press inquiries about PlacidWay or to arrange an interview with Pramod Goel, call + 1-303-317-3607 or e-mail [email protected] .