Laparoscopic Hernia Repair vs. Open Surgery Hernia Repair
Best Laparoscopic Hernia Repair Doctor, Cheap Laparoscopic Hernia Repair Clinic, Top Laparoscopic Hernia Repair Clinic, Affordable Laparoscopic Hernia Repair Center, Low Cost Laparoscopic Hernia Repair Clinic, Best Laparoscopic Hernia Repair Doctors, Best Laparoscopic Hernia Repair Surgeons
Laparoscopic Hernia Repair vs. Open Surgery Hernia Repair
What is the Difference?
Overview
Hernia repair is a common procedure for resolving issues related to a weakening in the lining of the musculature of the body, which often results in a hernia, or a bulging and often painful condition caused when a portion of an organ protrudes through that weakened area.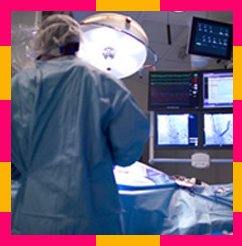 Depending on the location of the hernia, different surgical options may be used for treatment. Hernias most commonly occur in the upper stomach region or in the lower abdomen and groin areas, especially in men. Many hernias remain in place without complication for years.

However, continued weakening of the muscle and tissues may cause more severe symptoms and /or complications.
When standard mediations or treatments no longer become effective, some sort of surgical procedure is the treatment of choice for comfort and alleviation of symptoms.

Laparoscopic Hernia Repair

Over the past few years, laparoscopic surgical procedures have gained in popularity due to decreased recovery time, shorter hospital or outpatient stays, and less expensive surgery. Depending on the location, severity and other comorbidity complications, this type of procedure may be performed in an outpatient setting within an hour.

Laparoscopic procedures utilize a bendable tube with attachments located on one end. This surgical tool can isolate and cut out certain hernias and cauterize tissues with a minimum of tissue disruption.

Open Surgery Hernia Repair

In the open method of hernia repair, a larger incision is made into the body area where the hernia is located. Incision and location depend on site of the hernia, and more muscle involvement occurs as the surgeon must manipulate the tissues to gain access to the hernia.

Which Procedure is Right for Me?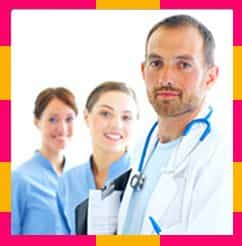 Laparoscopy procedures generally take two to three hours under general anesthesia. This type of procedure is minimally invasive in nature, with a speedier recovery time.
This process is best used for straightforward cases where the hernia is located in a position that allows easy access.

Open surgery hernia repair is more complicated, and is also carried out under anesthesia. This type of surgery would be chosen for those with other complicating factors identified by the surgeon.
Larger incisions would be made, and more tissue involvement would be factors to consider. Recovery would be slightly longer than that of the laparoscopic procedure; however, post-surgical lifting restrictions would apply to both.

How Much Does it Cost?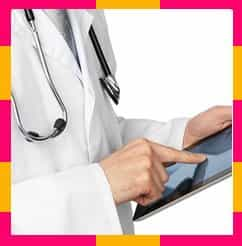 Typically, laparoscopic hernia surgery in the United States may cost between $4,000 and $6,000, depending on factors including outpatient or hospital operating sites.
Factors to also be taken into account are anesthesia services and surgeon fees.

Cost for open surgical hernia repair would be much more than that, and again, would depend on any other mitigating factors. This same surgery performed in India, Mexico or South America would range from $2,000 to $4,000, including travel expenses.

Who Performs this Procedure?

Any surgeon performing laparoscopic surgery should be certified in this form of surgery. All other surgeons should be board certified by their state or country and uphold a current license. Always check that the surgical facilities have been and hold current accreditation by the Joint Commission International to guarantee a positive and safe procedure.

For more information about the Laparoscopic and Open Surgery Hernia Repair procedures call us at +1.303.500.3821 or send an e-mail at [email protected]

2013-09-27 / Updated on: 2021-01-08