Interview with Top Cosmetic Surgeon Dr. Rajko Toncic
Liposuction, Breast Lift, Breast Implants, Breast Augmentation, Facelift,

Tummy Tuck, Rhinoplasty, Nose Job, Nose Surgery, Full Face Lift, Mini Face Lift
Interview with Top Cosmetic Surgeon
Dr. Rajko Toncic
Head of Leading Cosmetic Surgery Clinic Dr. Toncic
Your first choice!

Dr. Rajko Toncic is one of the top cosmetic surgeons in Europe and especially in Croatia. We caught up with Dr. Rajko Toncic, head of the leading cosmetic surgery clinic Dr. Toncic and he kindly gave us some insight about the most sought after cosmetic procedures in Europe and how the cosmetic procedures in medical tourism are blending in this top clinic.
Dr. Toncic helped us shed some light on this area of medical tourism, and explained how cosmetic surgery is one of the most lucrative areas of medical tourism worldwide and how it works for European medical tourists.

About Cosmetic Surgery Clinic & Dr. Toncic:
Dr. Rajko Toncic opened his cosmetic surgery practice in 1987, among the first cosmetic surgeons in Europe. His son, Dr. Dinko Toncic, joined the clinic in 2006, this way combining the senior doctor's experience and junior doctor's youth in a cosmetic surgery tradition that has been ongoing for the past 25 years adding to this most modern Cosmetic Surgery Clinic in Eastern Europe.
A large number of patients from all over the world, especially from Western Europe, have recognized the advantages of Dr. Toncic's cosmetic procedures, due to the winning combination of the high quality of work and individual approach to the patient in an exclusive medical centre.
Read more about Dr. Toncic Cosmetic Surgery.
Dr. Rajko Toncic Interview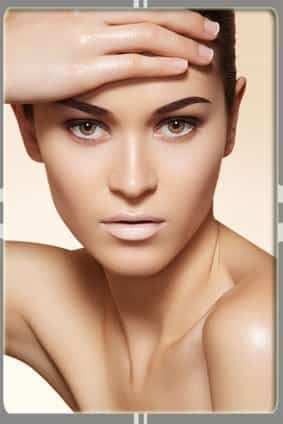 PlacidWay: To being with, which is your Cosmetic Surgery Center's most sought after treatment and why?
Dr. R. Toncic: To begin with, our most famous procedures are: Facelift, Rhinoplasty, Blepharoplasty, Breast Corrections, Liposuction, Male Breast Reduction. The reason: these cosmetic procedures have reliable results. Patients feel confident coming to our clinic for these procedures as we have more than 15-20 years of experience with them. Also, we use specific proven methods to ensure the best possible results and to make the whole experience as pleasant as possible for the patient.
PlacidWay: Can you please mention how is Dr. Toncic Cosmetic Surgery Clinic perceived domestically as well as internationally, in general?
Dr. R. Toncic: We are well known and recognized as top cosmetic surgery experts in Croatia. Internationally we are recognized individually, as Croatia is not systematically marketed as a medical tourism country, which makes our individual branding a real challenge. However, thanks to our website and all the online efforts, which are supported by unbiased reviews of our patients, we are perceived in a positive, pleasant way, as true professionals, which we are thankful for.
PlacidWay: How do the patients you cater to benefit when choosing Dr. Toncic Cosmetic Surgery Clinic?
Dr. R. Toncic: Because we provide complete service: from transfers, surgery, check-ups, accommodation, etc, patients feel taken care of and confide in us, we combine all the above with effective communications and a close doctor-patient relationship and our patients and friends keep coming back.
PlacidWay: Today, Medical Tourism has become highly competitive. How do you set your business apart?
Dr. R. Toncic: To achieve this we use only the methods that enable best possible results - minimal scarring, natural result. We have an exclusive clinic in a residential area of Zagreb, which is something patients love and which they often describe as a 'king like treatment'.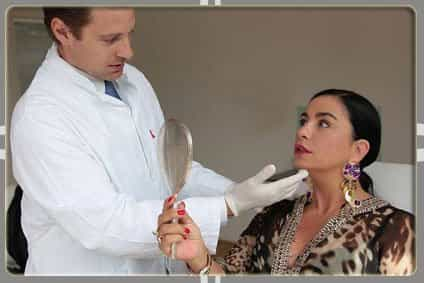 PlacidWay: What are the challenges and risks involved in your cosmetic surgery clinic business, specifically from Medical Tourism perspective?
Dr. R. Toncic: Our biggest challenge might have to be making our patients understand that they need to stay in Zagreb for a certain period of time (in most cases 8 days). Once this is respected, early postoperative recovery is spent here, which puts the risk of complications to minimum. An important fact I must add here: in cosmetic surgery, the term 'medical tourism' gives false expectations, as the postoperative recovery rarely allows any classical tourist activities, therefore, anyone considering these type of procedures should take this into account.
PlacidWay: What kind of additional services does Cosmetic Surgery Clinic Dr. Toncic offer and what should the patient pay for?
Dr. R. Toncic: We offer full service. Patients are taken care of in all segments of their cosmetic surgery experience: we arrange accommodation, meals and transportation that are adjusted to their needs and preferences (private accommodation, hotel, apartment, vegetarian meals can be provided, etc).
PlacidWay: A few words on your clientele – who comes to you?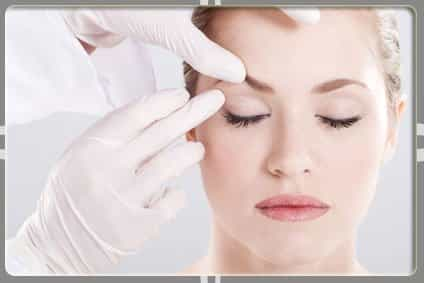 Dr. R. Toncic: Individual patients who are looking for cosmetic surgery experts with extensive experience.
PlacidWay: What issues have you encountered since entering the medical tourism market?
Dr. R. Toncic: In some cases, Western Europeans have claimed it is unsafe to go abroad – especially when talking about Eastern Europe – which is untrue. We have supreme hygiene standards in our clinic that are very well be above the standards in Western Europe, and in customer service as well.
The truth is that patients are recovering faster here than home, as they are disconnected from everyday errands. Their only focus is on resting and relaxing, as our service makes sure they have all the meals and transport organized and prepared for them, which enables much quicker recovery.
PlacidWay: What do you think the patients should know when opting to travel for health to Dr. Toncic?
Dr. R. Toncic: Just to make sure they will allow themselves a few days' time for recovery in Zagreb. We offer exclusive facilities, expert surgeons and all inclusive postoperative recovery and accommodation.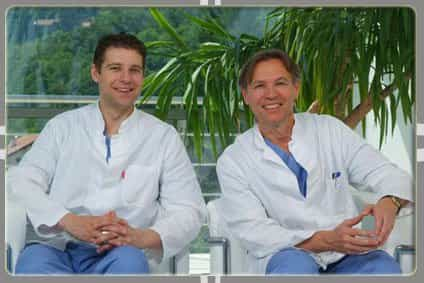 PlacidWay: Finally, please tell us a few words on your most recent developments, unique to Dr. Toncic.
Dr. R. Toncic: Full face lift and Mini face lift (S-lift) without visible scars, leaving natural looking face, rejuvenated and fresh. Rejuvenating effect – up to 10 years less.
Rhinoplasty = we perform all types of nose corrections with exceptional success. Specializing in rhinoplasty techniques, we even devised our own technique for drooping nasal tip. All types of nose surgeries are performed with the aim to fit the new nasal shape to the patient's face.
Breast corrections: no matter if it's breast augmentation, breast uplift or breast reduction, we perform all breast corrections with minimal scarring. In our clinic we use only certified and reliable breast implants (Allergan, Polytech, EuroSilicone). For breast uplift and reduction, we use Lejour technique, so called lollipop technique which leaves perfect cleavage, with no visible scars. Our patients are thrilled with the results.
Liposuction: We have been using the same technique of hydroliposction for 25 years precisely because it brings reliable, wanted results.

If you want to learn more about
the Cosmetic Procedure at Cosmetic Surgery Clinic Dr Toncic
click the button below and ask us!

Related Experiences:
All-on-Four Dental Implants in Croatia
Dental Veneers in Croatia
Dental Crowns in Croatia - Your Solution to Damaged Teeth
Dental Implants in Croatia
Dentures in Thailand
Dentures in Hungary
2013-10-21 / Updated on: 2021-01-08