LIV Hospital, a multidisciplinary medical facility located in Istanbul, Turkey, and PlacidWay medical tourism company joined hands to help patients from all over the world get easy access to revolutionary techniques performed in JCI accredited facilities in Turkey.
Denver, CO, USA 1/27/2014: PlacidWay, a US-based global medical tourism company, and LIV Hospital, located in Istanbul, Turkey, have signed a strategic partnership that will help patients from all over the world access innovative technology and treatment and procedures to solve all their health care problems in a multi-specialty high-standard and accredited hospital in Istanbul, Turkey.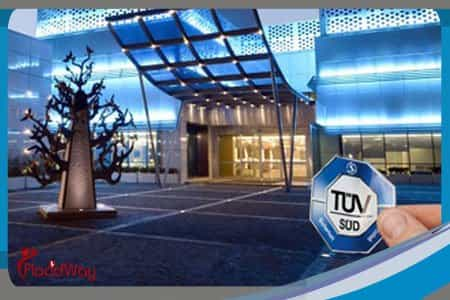 History of LIV Hospital Turkey
LIV Hospital has been opened in early 2013, and, in a matter of months, it has become the first general hospital from Turkey to receive the German TÜV Quality Certification and also the first hospital worldwide which has been granted the Joint Commission International accreditation in the first 7 months since its inauguration.
Advacnce method used by LIV Hospital 
Combining the DaVinci and Acrobat Navigator technology, TrueBeam? STx imaging, Volumetric Intensity Modulated Arc Therapy, and Intensity-Modulated Radiotherapy, LIV Hospital is able to offer revolutionary treatment for various types of cancer, in a shorter period of time and with higher precision compared to traditional methods. 
Leading Hospital in robotic Surgeries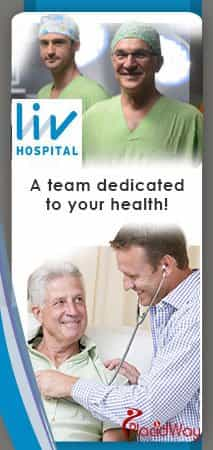 LIV Hospital is also proud to be a regional leader in the field of robotic surgery, used for gastric cancer surgery, colon-rectal surgery, obesity, gynecological surgeries, heart surgery, urology, and Knee replacement surgery with state-of-the-art MAKOplasty technology among others.
"The use of robotic surgical systems has numerous advantages. While modern laparoscopic systems give only a two-dimensional vision, robotic systems give the surgeon a three-dimensional field of vision and depth, providing arms that, unlike the human hand, never tire and permit an unprecedented continuity in complicated operations. Since robotic systems surpass the human's hand ability to perform microscopic surgeries, this technology enables ease of movement, enhancing delicacy and dexterity and thus minimizing damage to surrounding tissue," said LIV Hospital' Medical Director Professor Aso?lu.
Furthermore, LIV Hospital is reaching the highest level of quality and excellence in health care, through technology and hospitality services as well, but it is not stopping there. LIV Hospital is planning to become a tough competitor to high-class clinics located in the US and other developed countries. To be one step closer to its goal, the hospital chain has also introduced the latest generation MAKOplasty technology, another robotic arm assisted technology for partial knee resurfacing procedure which, until now, has only been available in the US and few other select countries. The procedure is used to restore motion and reduce pain in the knee affected by osteoarthritis degenerative joint disease.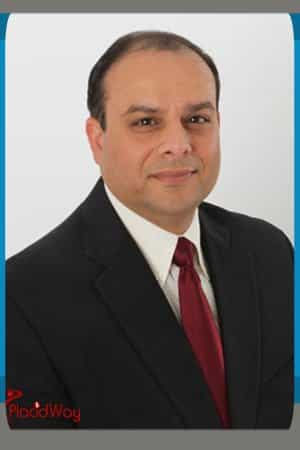 "Thanks to LIV Hospital, patients in Asia, Europe and Middle East can now access better treatments through technologies and techniques which, until recently, were only available in few countries. PlacidWay and LIV Hospital have joined efforts for the same goal: that of helping patients access the best of the best in accredited medical tourism providers, and we are determined to continuously give access to high quality healthcare," says Pramod Goel, CEO of PlacidWay.
LIV Hospital and PlacidWay have joined efforts specifically to ease access to top technology and better health care, and the relationship between these two entities will only benefit any medical tourist who decides to put a premium on the quality of treatment he would receive, by choosing a medical tourism provider such highly recommended by international boards like TÜV and JCI.
About PlacidWay Medical Tourism:
PlacidWay is a leader in the global medical tourism industry and its goal is to offer up to date information and resources regarding medical travel, international providers, treatments, procedures and destinations for international travelers.


For more information about PlacidWay or  Leading International Vision LIV Hospital click the button below.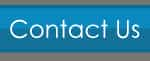 by Pramod Goel