Centro Plastica and PlacidWay Join in Medical Tourism Venture
Centro Plastica, Dr. Allan Ceballos Pressler, PlacidWay, Medical Tourism, Cosmetic Surgery Mexico, Plastic Surgery Mexico, Cosmetic Procedures Mexico, Reconstructive Surgery Mexico, Cosmetic Treatments Mexico
Centro Plastica and PlacidWay
Join in Medical Tourism Venture

Centro Plastica and PlacidWay medical tourism company have started a fruitful cooperation aimed at offering worldwide patients high quality and affordable cosmetic and plastic surgeries and treatments in Mexico.
Denver, CO, USA 3/18/2014: Centro Plastica, located in Puerto Vallarta, Mexico and PlacidWay, a US-based medical tourism company have recently began a fruitful collaboration. The purpose of this partnership is to provide local and global patients qualitative, affordable and highly successful cosmetic and plastic surgery, procedures and treatments.
Centro Plastica is a Plastic and Reconstructive Surgery clinic where Dr. Allan Ceballos Pressler is the head surgeon. Dr. Allan leads the team of experienced and highly trained plastic surgeons, who are some of the best in Mexico. Dr. Allan is a member of the Mexican Association of Plastic, Aesthetic and Reconstructive Surgery and he is certified by the Mexican Board of Plastic, Aesthetic and Reconstructive Surgery.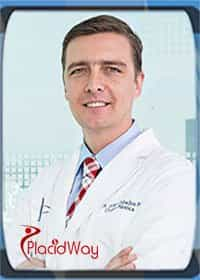 "We are happy and grateful about this cooperation. From now on, with PlacidWay's support, patients from all over the world would have easier access to important information and resources regarding Centro Plastica's cosmetic and plastic procedures. It will be easier than ever to find all they need for a safe, successful and fulfilling medical treatment in Mexico," said head surgeon Dr. Allan Ceballos Pressler.
So far, Centro Plastica and Dr. Allan have helped hundreds of patients to get the body they have always wanted but could not have. Most of the patients are middle-aged women who want to get back their pre-pregnancy bodies, who want to feel and look young again, but also young women who wish to enhance their bodies.
Dr. Allan and his team of experts perform various cosmetic and plastic surgery procedures from Botox fillers and minor procedures to face, breast and corporal surgery. What is innovative at Centro Plastica is the fact that it offers virtual consultations during which the patients are informed about the medical procedures they are about to undergo, their advantages and disadvantages, risks and expectations.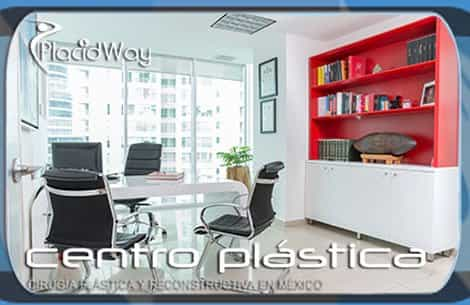 If the former patient's testimonials, the center's accreditation and the surgeons' training do not speak for themselves, from now on Centro Plastica will have a card up its sleeve. PlacidWay will be the facilitator between global patients and Dr. Allan and his team of experts. A partnership between PlacidWay, a leader in the global medical tourism industry, and Centro Plastica, a leader in cosmetic surgery in Mexico, is what medical tourists needed to feel confident in their medical care decisions.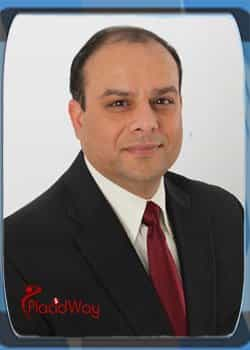 "The collaboration between PlacidWay and Centro Plastica is what international and local patients need to access accredited cosmetic and plastic surgery clinics in Mexico. This is the next step in the cosmetic medical tourism, which would ease the patients' way towards affordable, high quality cosmetic procedures," added Pramod Goel, CEO and Founder of PlacidWay.
About PlacidWay Medical Tourism:
PlacidWay, a leader in the global medical tourism industry, offers up to date information and resources to global patients, regarding medical travel, international providers, treatments, procedures and destinations. PlacidWay has partnerships with more than 250 internationally accredited medical centers in 30 countries worldwide.

For more information about Centro Plastica, Dr. Allan and cosmetic surgery in Mexico click the button below!

by Pramod Goel
Related Experiences:
Stem Cell Therapy for Anti-Aging in Puerto Vallarta - Stay Young!
Meniscus Tear Repair in Puerto Vallarta - Restore Knee Mobility
Total Hip Replacement in Puerto Vallarta - Your Solution to Hip Pain Relief
Dental Implants in Puerto Vallarta, Mexico - Low-Cost and Quality
Knee Replacement in Puerto Vallarta, Mexico – Best Price Today!
Dental Veneers in Cabo San Lucas
2014-03-19 / Updated on: 2021-01-08