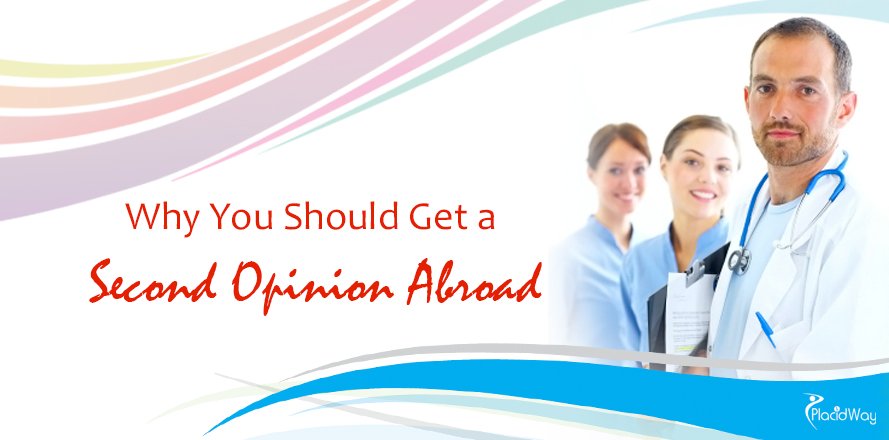 8 Reasons Why You Should Get a Second Opinion Abroad
In a study concerning Omani patients' seeking a second opinion abroad, Ikram A Burney, who wrote a research from the Sultan Qaboos University Medical Journal, believed that seeking second opinions may involve intrinsic (internal) or extrinsic (external) motives, or a combination of both.
He asserted that intrinsic motives of travelling for a second opinion include "seeking reassurance and more certainty about the diagnosis,"or searching for a treatment other than the conventional ones offered at home. Perhaps, the desire to be treated in a different environment to maintain patient confidentiality is deemed important for some patients. However, one cannot disagree that the belief of "paying more" will produce better outcomes for treatment.
On the contrary, Burney also discovered that extrinsic motives compared to intrinsic motives can be more varied. The extrinsic motives he found out that may contribute to getting a second opinion include a patient's past experiences, his doubts about the healthcare services in his home country, and the market forces such as advertisements made by healthcare organisations. Even societal pressures or purely word of mouth information that a cure for a certain disease (like cancer) is available elsewhere, making spending or borrowing large amounts of money for treatment abroad might also bring positive outcomes.
In the same way, when asked what the primary reason for traveling abroad was, most of the respondents from the consumer research led by PlacidWay stated that the cost of healthcare in their home country was the most key reason of travelling overseas for medical care. Subsequently, the most important component was the lack of trust with their home-grown clinicians to analyze critical symptoms. More importantly, it is the intrinsic desire to seek another opinion is the second most important factor to why people are considering traveling abroad for medical care.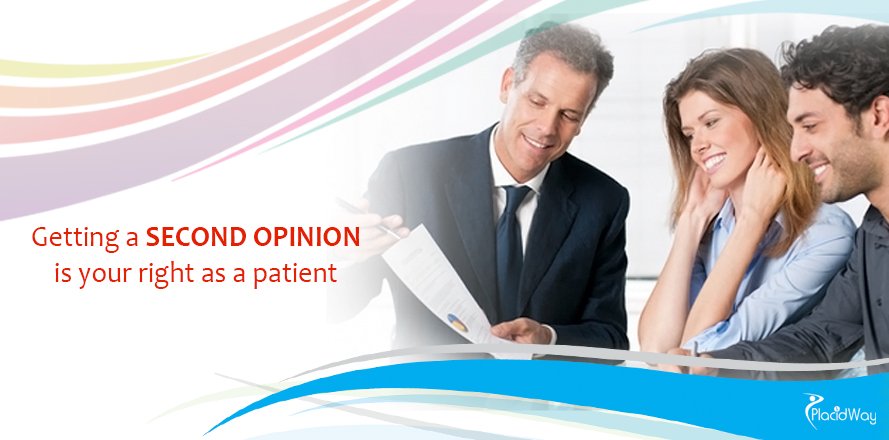 The Benefits of Getting a Second Opinion
Deciding about our healthcare is one of the most important choices we make in our lives. This becomes critical when we are told that we may have a life-threatening illness like cancer. Our initial response would be to make a decision and begin treatment as soon as possible. While this might be the most proactive approach, in some cases, we don't need to rush so we could weigh our options properly. Asking for a second opinion can help in make a proactive decision so that we have greater control over our treatment options. There may be other factors why a second opinion is sought.
1. To begin with, getting a second opinion is our right as a patient.
As patients and individuals, we all have rights. We have the right to receive comprehensive information about our diagnosis, possible benefits and risks of our treatment options and even prognosis. This is important so that we can provide an informed consent for the procedure we are undergoing and make an important decision.
2. A second opinion can help confirm a diagnosis- especially a cancer diagnosis.
A second opinion can be helpful for patients that have terminal illness like cancer. Having been told that you have cancer can be a frightening diagnosis. Some patients may find it difficult to accept the initial diagnosis and make firm decisions about treatment options. Hence, a second opinion is needed to confirm these. And because cancer is prevalent elsewhere, its treatment options are continually advancing.
It is equally important to match a specialist or oncologist who has experience with the cancer type you may have. Many patients seek the advice of more than one specialist to confirm a diagnosis and assess other treatment modalities.
3. A second opinion can give you peace of mind which you cannot buy.
Asking a second or even third opinion helps you feel assured that you are making the right treatment choices. After confirmation of your diagnosis and treatment, this brings a sigh of relief. At the back of your mind, this help assure that you have considered different options, opinions and in the end, you have made the right choice for your treatment.
4. Provide you better treatment choices not found in your home country.
Asking for a second opinion abroad opens doors of treatment opportunities especially ones that are not available in one's home country. Actually, this is one of the primordial reasons why global patients seek treatment overseas. Nonetheless, this can provide affordable, better and more advanced treatment modalities.
5. Prevent incorrect, delayed and unnecessary diagnosis and treatment.
The unavailability of treatment options, a lack of communication between a patient and his/her healthcare providers, or a delay in diagnosis may contribute to the need for a second opinion. Even two experienced specialists seeing the same X-ray or laboratory test results can come to different conclusions and diagnoses. Of course, doctors and specialists can make mistakes and are only human.
As we recognize this is as a fact, a delayed or incorrect diagnosis can have severe consequences. If a doctor fails to identify a serious diagnosis, the appropriate treatment might be delayed. When a healthy patient is mistakenly diagnosed, he or she can undergo costly, unnecessary, harmful and invasive, treatment. To avoid these, it is advised that you get a second opinion right away to avoid delays in your treatment and recovery.
6. Most doctors like oncologists request or invite a second opinion from their colleagues.
In some countries, when a doctor makes a significant decision regarding a diagnosis or treatment, sometimes he/she is required and has the right to consult a colleague. Sometimes, these types of consultations often lead to changes in the diagnosis and treatment plan.
7. In PlacidWay, you can have access to over 600 healthcare providers, in different medical fields from all over the world!
You can have an access to our network of physicians to help you decide the best course of your treatment or your family member's treatment. It's that easy!
8. Getting a second opinion is affordable here in PlacidWay.
Of course, we can make this service affordable and accessible too. We are now offering a second opinion package with a complete medical report from a top specialist or doctor anywhere in the world.
Choosing a Doctor for a Second Opinion
The most sought after healthcare providers for second opinions are specialist or doctors specifically in the field of oncology, radiology, cardiology and other disciplines. Aside from doing your own research, it might very beneficial on your part to keep a record of your lab tests, CT scan results, treatment plan or procedures so that your future doctors will know exactly what medical care you have previously received. This will also lessen additional costs and tests, as previous diagnostics or procedures have been performed.
About PlacidWay:
PlacidWay, is a leading medical tourism provider in the US and the world, which aims to help the global medical consumer get access to treatment options, healthcare providers, medical centers, and even getting second opinions. Its overall aim as an organization is to help a patient get access to care that is affordable yet high quality, safe and effective.
If you think that a second opinion from specialists overseas would benefit you, do not hesitate to contact us!