Better Body
Wellness Spa in Switzerland, Health Checkup in Switzerland, Swiss Wellness Reorts, Health Spas in Switzerland, Medical Tourism Switzerland, Medical Treatment Bad Ragaz, Hotels in Bad Ragaz, Spas in Bad Ragaz, Medical Health Center in Bad Ragaz, Doctors in Bad Ragaz, Therapists in Bad Ragaz

Better Body and Wellness Spa Resort in Switzerland
The Grand Resort of Bad Ragaz is located in the heart of Heidi country, where nature shows itself in all its glory every day a new. Renovation of the five-star luxury establishment took a little more than a day to complete, but it reopened in May and is as fresh and rejuvenated as any guest visiting the venerable spa.

The exclusive ensemble, consisting of the Grand Hotel Quellen hof & Spa Suites and the Grand Hotel Hof Ragaz, each with five stars, provide for all needs under a single roof, a unique arrangement, indeed: luxurious accommodations with 290 stylishly furnished rooms, gourmet catering, pure enjoyment at the new "To B. Wellbeing & Spa" that sprawls over 5,500 sqm, top-class medical health, business and events facilities, two golf courses, a thermal water spa, the "Tamina Therme," for the general public, and an in-house casino.

The renowned Medical Health Center focuses entirely on the individual and his or her incessant striving to harmonize the external with the internal. What Heraclitus defined around 2,500 years ago, is given concrete form here: "Everything flows, nothing stands still – there is only eternal becoming and change."Visitors, customers and patients all experience first-class medical treatment and professional care here. Prevention. Care. Aftercare. A person's health is his or her most important asset.
The interdisciplinary team of doctors and therapists at Bad Ragaz take a holistic view of the individual. Timely prevention of potential health problems is high on the list of priorities. Daily stress, increasing pressure to perform, unbalanced nutrition and overweight are spreading through-out our society. The team at the Medical Health Center applies eleven state-of-the-art, individually adaptable modules from the "To B. Check & Care" prevention chapter. The focus of these modules is on achieving a sustainable and healthy body weight, attaining ideal productivity and work-life balance, preventing burn-out and maintaining one's beauty for the long term.
The guest's general state of health is analyzed thoroughly, weak points and risk factors are identified and written into a personal treatment program. "To B. Balance" and "To B. Deluxe Check" involve in-depth analysis of the whole body, while "To B. Business Check" consists of a short three-day program (with two overnight stays) during which the person is offered a kind of situation analysis. The checks are carried out by experienced doctors, therapists and wellbeing staffers in a five-star environment. Guests are given well-balanced nutrition during their stay, a product of the resort's own healthy gastronomy known as "Cuisine Equilibrée."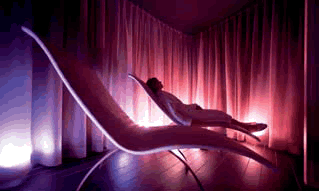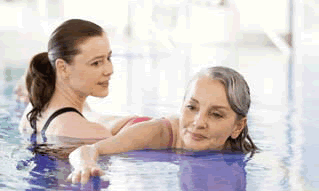 Please Click here to request more information about Executive Health Checkup in Switzerland from Grand Resort Bad Ragaz.
2009-10-09 / Updated on: 2021-11-01