Rina Cross is a South African woman who traveled from her town to Mumbai, India for the dental care she so desperately needed. Her confidence and bravery in traveling outside her country to a new destination paid off for her in so many different ways.
Not only did Rina meet Dr. Viral Turakhia, but she experienced new, blossoming friendships and immersed herself in a different culture. Traveling to India gave Rina a glimpse into new options and opportunities, not only for herself, but others like her seeking the best in medical and dental care.
"What a pleasant experience. I was not in any pain or discomfort at any given time after treatment. I have never experienced dental treatment in the manner that I was treated. I had flap surgery in South Africa and could not eat solid foods for six months. After flap surgery (in India) I could eat an hour later, I could not believe it. I have totally lost my phobia about dental treatment, thanks to my perfect Dr Viral."

Indian Expectations
Rina has to admit that she was worried about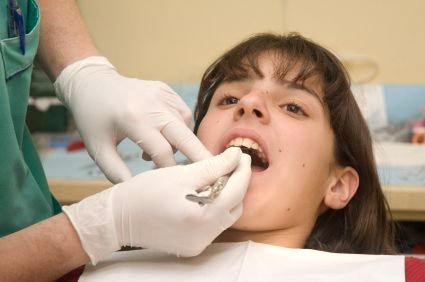 feeling and being treated like "an outsider" tDental Surgery Abroad, Best Dental Flap Surgery Center, Cheap Dental Flap Surgery Hospitals, Affordable Flap Dental Surgery Clinic, Best Dental Implant Doctors, Top Dental Implant Clinic, Quality Gum Surgery Doctors, Best Gum Surgery Packages, Cheap Gum Surgery Cost, Best Dental Rahabilitation Clinic, Best Dentists, Cheap Dental Flap Surgery Doctors, Dental Implant Surgery Medical Tourism, Affordable Flap Surgery Center, Compare Dental Surgery Packages, Compare Dental Surgery Costhen she ventured to Mumbai for her dental care at the My Dentist facility. Again, she was surprised to be treated with kindness and compassion. "We weren't treated like foreigners by anybody in India!" she exclaims.
"Foreign medical travel offers untold opportunities not only to receive the best in care, but to experience different cultures, places and viewpoints," says Pramod Goel, CEO and founder of PlacidWay, a medical provider through which Rina found My Dentist.
Rina found Dr. Viral and his family to be so kind and caring that he and the rest of the family felt like long-lost friends, and she's thrilled not only by his personality, but his excellent and quality dental care and skills. "I was treated like a queen," says Rina. "And I love India - I love My Dentist... my perfect dentist. I have decided that I am cancelling my medical insurance in South Africa and will be going to India once a year for a full medical checkup. I will promote Dr Viral; he is caring and so very special."
Dr. Viral Turakhia states, " I am a licensed and registered dentist specializing in periodontology and implant dentistry. I'm also a faculty reader at the Dental College. In my practice, I focus and specialize in gum surgeries, full mouth rehabilitation and implantology. My patient's goals and happiness following treatment are important to me. I'm so very pleased that Rina is happy with her treatment and is planning to return."

Conclusion
"Testimonials like these are what's it's all about," says Pramod Goel, CEO and Founder of PlacidWay, a global medical provider resource from Denver, Colorado. "Our focus is in providing international dental patients the best in aesthetic procedures to general dentistry provided by the most experienced and compassionate providers. We're so very happy that Rina is ecstatic about her successful treatment and plans to continue to travel to Mumbai for Dr. Viral's expertise and skill."
The availability of growing dental providers around the globe offer people like Rina the choices they need. Affordability, access to quality-driven and patient-centered care, and unique experiences that offer unforgettable experiences are the foundation of medical travel. Building bridges between cultures and languages, medical and dental tourism offers global patients the opportunity to travel beyond borders, to build relationships and achieve their health care needs and goals.
Please Click here to request more information.