Exclusive and Exotic Health Tourism
Andrea's first thought was to achieve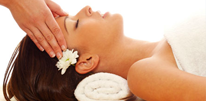 her goals without busting her bank budget. She found both in Panama. Ageless Wonders Panama is a health tourism company based in beautiful, warm Panama, providing medical access to services for tourists and business travelers. Says Andrea L. from Louisville, Kentucky,  "The advantages in going to Panama for elective procedures are that a vacation can be taken along with the procedure and it still costs less than if performed in the U.S."

Savings, accessibility, and effective treatments in a number of medical fields are the focus of medical providers and collaborations between providers like PlacidWay and Ageless Wonders Panama. Every consumer should have a choice regarding medical and health and wellness care, even if those treatments or procedures are elective.

Healthcare solutions that provide consumers not only in the United States but around the world through access such as PlacidWay offers more choices and options when it comes to personal care and needs, as Andrea, and others like her, found out.
Health Tourism at its Best
Ageless Wonders Panama offers access to a variety of services that include:
Anti-aging treatments

Cosmetic dental treatments

Cosmetic and plastic surgical procedures

Lasik eye surgery

Fertility treatments

Skin care

Orthopedics and pediatric orthopedics

Weight Loss surgeries

Vaginal Cosmetic surgeries

Executive & Yearly Check-ups
Why not combine one of the most beautiful destinations in the world with the best in wellness therapies that include spas, alternative therapies, oriental medicine, and aesthetic medicine combined with four and five star hotel lodging accommodations and vacation packages? Andrea did, and reaped the benefits of both.

Ageless Wonders Panama offers access to certified, qualified, accredited and experienced physicians and surgeons for, among others, dermatology and skin care, general and laparoscopic surgical procedures, general dentistry, fertility treatments, and procedures in obstetrics and gynecology.
Meeting the Needs of Global Travelers
Patient care and convenience are the watchwords of Ageless Wonders Panama, who not only offer a range exotic and exciting tour packages for visitors, but consistent patient contact. Staff provide travelers with a mobile phone 24 hours a day and provide after-care services and companionship services if desired.
Travel packages at Ageless Wonders Panama are exclusively individualized and catered to the needs and wishes of each and every client. Whether you need a dental treatment or cosmetic procedure or would rather try an alternative therapy, staff at Ageless Wonders Panama are proud to offer compassionate, caring and knowledgeable services that promotes medical tourism at home and abroad.

Vicky R., a Wisconsin patient who traveled to Panama with her husband for gastric sleeve band surgery agreed. "We decided to come to Panama and have my surgery because of cost savings. I think the personal attention was great. I feel I received the same amount of time, attention and care as I would have in the U.S.  I healed quickly and feel great. Definitely, I have already recommended Panama as a medical tourism country."

Staff at Ageless Wonders Panama are so friendly and helpful that Cheryl T. felt at home with them shortly after she walked in their door. That's the feeling that good old-fashioned medical care is all about. It's not just the procedure, but the care behind it that leaves the greatest impact on people.
Traveling to Panama for Medical Care
The quest for affordable and accessible medical procedures is driving thousands beyond borders and across oceans. Finding the best and being able to choose among a variety of providers is the reason behind the development of PlacidWay. After all, it's your body, your health and your choice. Take advantage of the experience, training and qualifications of foreign providers around the world and enjoy the vacation of a lifetime while you're there.
Please Click Here to request more information from Ageless Wonders Panama.