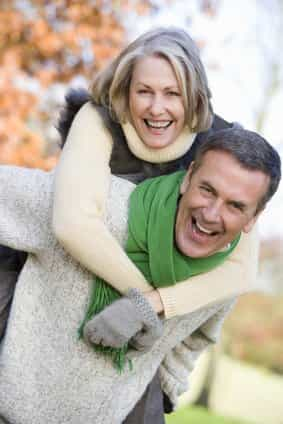 Anyone interested in antiaging treatments or methods should also keep in mind that the emotional and mental state also has a great deal to do with the aging process. Stress and anxiety take a toll on the human form, as well as our skin, facial features, and overall body function. If you're looking into antiaging facilities, treatments or spas, seek the very best in care from a number of different avenues.

Ayurveda and Ayurvedic treatments are one of the most sought after and natural forms of anti- aging methodologies, beauty treatments, and stress relieving activities a person can enjoy.  From yoga to massage to body cleansing foods and guidance for de-stressing your life, Ayurveda can literally melt years of built up anxiety away from your body, which in turn promotes longevity, vibrancy, and healthy skin, hair, teeth and nails.

Says Christine from the USA, "The Indus Valley Ayurvedic Center not only restored my physical health, but took care of my psychological wellness too, and that made a real difference." Christine got it right. 

Whether you're looking for relaxation and rejuvenation from traditional Ayurvedic centers and spas or the latest in cosmetic surgical antiaging techniques and procedures, the world is at your fingertips.

Antiaging Technology Meets the 21st Century
From the centuries old traditions of Ayurveda to the latest in plastic and cosmetic reconstructive surgeries, antiaging in the 21st century offers individuals from around the world a number of options when it comes to fighting the good fight against the aging process.

One of the most recent developments in research and technology into antiaging procedures involves stem cell therapy. Whether you're looking for stem cell injections to rejuvenate a youthful looking glow in your skin or fighting disabling and aging diseases such as Parkinson's, stem cell research and technology around the world offers hope to millions.

"I want to thank the American Stem Cell and Antiaging Center clinic with all of my heart," says George, who recently completed therapy at the American Stem Cell and Antiaging Center in Ecuador. "I was a victim of Parkinson's disease and arrived at the clinic wheelchair-bound with terrible tremors. I received stem cell transplants, and within a week, there was a significant improvement in my tremors. After three weeks, I was able to begin rehabilitation and was able to get out of my wheelchair."

Testimonials from individuals around the world who have sought antiaging treatments through stem cell technologies have shown promised, hope, and improved quality of life for patients seeking alternate methods of health and wellness not offered through conventional or traditional medical avenues.

Highly trained doctors provide the best antiaging programs in Mexico, India, Thailand, Switzerland, Croatia and Hungary, just to name a few. The facilities of Dr. Rufino Ruiz, a highly gifted, experienced and trained cosmetic surgeon founded Art Face Rejuvenation in Mexico to meet the needs of individuals seeking minimally invasive antiaging and facial or body cosmetic surgeries including thread face-lifts, eyelid surgery, and live cell therapies.

More doctors today are incorporating traditional plastic surgery antiaging procedures and surgeries with modern antiaging treatments that include mesotherapy, chelation and live cell therapies for exceptional results.

Anti Aging Centers around the World
"Natural or alternative medicine has been around for thousands of years," says Pramod Goel, CEO and founder of PlacidWay, a leading medical tourism resource and provider located in Denver, Colorado. "Doctors around the world are increasingly adding alternative or complimentary medical treatments to patients who wish to combine the best in modern technology with treatments and methodologies that have been utilized for thousands of years to treat their antiaging goals as well as disease processes. We're proud to offer some of the best and most highly qualified doctors and facilities for those individuals."

For the best in beauty, de-stressing, detox, antiaging, and age management treatments, seek out the best around the world, from Blueprint Health and Benefit located in Cape Town, South Africa to the Grand Resort Bad Ragaz, Switzerland. Facilities found in locations from Costa Rica to Croatia to Panama and Mexico offer individuals searching for antiaging treatments and technologies the most qualified and focused treatment options to meet individualized goals and results.
Please Click here to request more information.