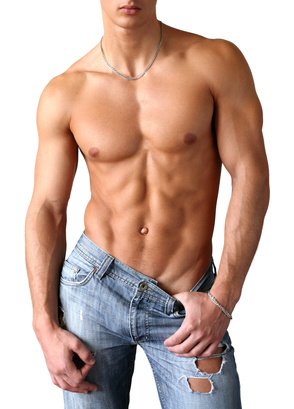 When we think of cosmetic and plastic surgery, most of us automatically think of women. However, men are increasingly looking to cosmetic surgical procedures to remain competitive in today's tough economy.
Women are not the only ones who want to remain youthful and portray vigorous and active behavior and lifestyles. Cosmetic surgery enhances such an attitude. According to the American Board of Plastic Surgery, some of the most common cosmetic surgical procedures enjoyed by men include:
Liposuction

Hair transplantation

Eyelid surgical procedures (blepharoplasty)

Otoplasty (ear correction and shaping)

Nose reshaping (rhinoplasty)

Breast reduction (for treatment of gynecomastia)
Billions of dollars a year are spent by men wishing to change or enhance their appearance, increase their self-confidence, and boost their self-esteem. Men are no different than women when it comes to looking in the mirror and liking what you see.
The British Association of Aesthetic Plastic Surgeons has also seen a drastic increase in the number of men seeking cosmetic surgical procedures. Men today are using Botox, and enjoying the benefits of neck lifts and facelifts, silicone calf implants and tattoo removal, skin peels and hair restoration as well as laser hair removal procedures.
Men and women are competing in a tough market these days. Those entering their golden years are still working, increasing competition for jobs around the world. In order to compete, engender confidence in health and vigor, men are increasingly seeking cosmetic procedures to help boost their chances of retaining or getting that coveted job.
Risks and Benefits for Male Cosmetic Procedures
While it may seem that women often tend to have a higher pain tolerance than men, men are biting the bullet and undergoing major procedures such as liposuction to get rid of beer bellies, man boobs, and love handles. As they age, men discover, to their horror, that their breasts are filling out and sagging. Breast reduction procedures help remove excess skin and retain a male physique, while eyelids are lifted, jowls are removed, and face lifts can make men appear years younger.
Along with the above listed procedures, a man can increase the size of their pecs with Marcolane, a new technology filler commonly used in increasing calf size. A cannula is inserted into the chest muscles or the calf muscle to inject the Marcolane right into the area of the body where it's wanted.
Male cosmetic procedures increased nearly 2% from 2009 to 2010, according to the American Society of Plastic Surgeons. A 14% increase in face-lifts, an 11% increase in ear surgery and rise in number of men opting for Botox injections and minimally invasive skin procedures were also on the rise. In fact, over one million men engaged in some type of reconstructive or cosmetic plastic surgery in 2010.
The baby boomer generation is not aging gracefully, and why should they? With people living longer, exercising more, and watching their diet, the new middle age is hovering around 60, with both men and women living well into their eighties and nineties. There's no reason why men, as well as women, can't benefit from age-defying and confidence-boosting cosmetic and plastic reconstructive procedures, regardless of age or gender.
Traveling For Cosmetic and Plastic Surgery Abroad
Men are not only seeking a growing number of cosmetic procedures, but they're going abroad to do it. Traveling abroad for such procedures offers not only the benefits of once-in-a-lifetime vacations, but cheaper prices and high quality procedures. One of the most popular international destinations for cosmetic surgery is The Perfection Medical Spa and Plastic Surgery Center in Cancun, Mexico. Ageless Wonders Panama, located in Panama City, Panama is another favorite, as it is Art Face Rejuvenation in Tijuana Mexico.
For more information regarding cosmetic and plastic surgical procedures for men, visit PlacidWay, an international medical tourism portal that profiles detailed and transparent information regarding the qualifications, training, experience and pricing of cosmetic and plastic surgery specialists and facilities around the globe.
Please Click here for the medical centers and Click here to request more information.