Stem Cell Therapy for Retinitis Pigmentosa
Stem Cell Therapy Abroad, Best Retinitis Pigmentosa Center, Cheap Stem Cell Retinitis Pigmentosa Hospitals, Affordable Stem Cell Therapy Clinic, Best Stem Cell Retinitis Pigmentosa Doctors, Top Stem Cell Therapy Clinic, Quality Stem Cell Therapy Doctors, Best Stem Cell Therapy Packages, Cheap Stem Cell Therapy Cost, Stem Cell Therapy Clinic, Best Stem Cell Therapy, Cheap Retinitis Pigmentosa Treatment Doctors, Stem Cell Therapy Medical Tourism, Affordable Retinitis Pigmentosa Treatment Center, Compare Retinitis Pigmentosa Treatment Packages, Compare Stem Cell Therapy Cost

Millions of people are diagnosed with a retinitis pigmentosa. Retinitis pigmentosa is a disease of the eye that causes damage to the retina. The retina, located at the back of the inside of the eye, is designed to convert light entering the eye into nerve signals that get sent to the brain.

Traditional treatment for retinitis pigmentosa has been to suggest that individuals wear sunglasses and avoid bright or glaring sunlight as well as ultraviolet light in order to reduce accelerated damage to the retina. Some people have tried antioxidants to slow the disease process, which works for some, but not all. Clinical trials are underway to determine the efficacy of antioxidant treatments that won't damage the liver (as excessive amounts of Vitamin A, often thought to help slow the disease), such as omega-3 fatty acids.

Retinitis pigmentosa is, at least today, an incurable disease that progresses slowly. While most people experience a gradual decline of vision, most do not result in complete blindness.

Finding Relief
A young Romanian woman named Lydia was disappointed when conventional medicine gave her no hope in treatment of her retinitis pigmentosa. However, Dr. Omar Gonzalez of the Integra Medical Center, located in Mexico, has offered her hope as well as hope for other individuals diagnosed with vision problems including diabetic retinopathy and macular degeneration.

Retinitis pigmentosa is genetic, and while considered uncommon, nevertheless affects thousands of people every year. Common symptoms of a retinitis pigmentosa include decreased night vision or decreased vision in low-light environments, loss of peripheral vision, and loss of central vision for those experiencing advanced cases.

Dr. Omar Gonzalez has devised a stem cell treatment offering an alternative to conventional treatments for the disease. Dr. Gonzalez has designed a proprietary method that involves injection of stem cells behind the eye. Through such procedures, nearly 80% of individuals experienced slowing of the disease process, and approximately 60% have noticed an increase in their peripheral vision. None of the patients treated for retinitis pigmentosa at Integra Medical Center experienced post-treatment side effects, and defined any discomfort to merely "minimal" for up to 12 hours following the injection.

Within 30 minutes following the treatment, Lydia, who previously could hardly see four feet in front of her, could define shapes, people and even the color of their clothing. Lydia finally feels that she has some hope, not only to see her family members, but also to become more self-sufficient and less reliant on others to do things for her.

Stem Cell Treatments at Integra
Dr. Omar Gonzalez utilizes placenta stem cells donated by new mothers for his treatments. Such stem cells are allogenic, which means the stem cells are donated from another person to be used for a different person. Stem cells taken from placenta do not harm the baby or the mother in any way, and have made use of placenta that is typically discarded following the birth process.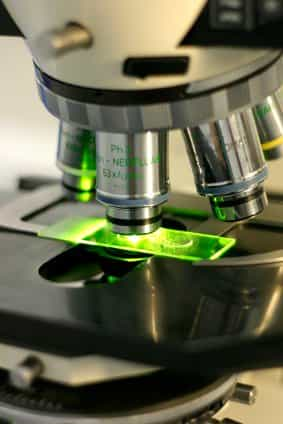 Placenta stem cells are extremely suitable in dealing with a variety of conditions with the greatest efficacy and fewest side effects. Placenta stem cells are multipotent, which means they're capable of creating different types of tissues.

Dr. Gonzalez has used placenta stem cells and methodologies for over two decades with great results in regenerative medicine. Patients should know that repeated treatments might be necessary depending on condition and prognosis.

Staff at Integra Medical Center will pick travelers up from the airport and schedule appointments, treatments or procedures as soon as possible following consultation with the doctor. Dr. Gonzalez sticks with his patients from start to finish and is always available to answer questions or address concerns by patients and their families.

While stem cell therapy cannot yet claim curative powers over retinitis pigmentosa, stem cell therapies may help slow down progression of disease processes, and at times can stop progression of conditions. In some cases, stem cell therapies may also help reduce symptoms or damage caused by disease processes.

For more information regarding Dr. Omar Gonzalez and treatments available at his Integra Medical Center, visit www.placidway.com, an international medical tourism resource and provider of stem cell therapies abroad.
Please Click here to request more information from Dr. Omar Gonzalez | Integra Medical Center.

Related Experiences:
Erectile Dysfunction Stem Cell in Mexico - Regain Your Manhood
Tummy Tuck in Merida Mexico – Get Flat and Firm Belly Now!
Improve Your Vision with Cataract Surgery in Mexico
Tummy Tuck in Tijuana Mexico – Improve Your Body Shape!
Tummy Tuck in Guadalajara Mexico – Get Pre-Baby Bodies Back!
Cosmetic Dentistry in Cancun Mexico - Improve Your Smile
2011-11-09 / Updated on: 2021-01-08