Wooridul Spine Hospital is one of the most renowned facilities in the world that focuses on spine care. For years, excellent and expert care and treatment have helped patients around the world regain their mobility, function, and improve their quality of life.

One of those people who has benefited from the skill and compassion of experienced doctors at Wooridul is Jack E., a native of South Africa. Jack experienced cervical spine issues that resulted in pain, difficulty in movement, lack of range of motion and an inability to do the things he so loved, including golf.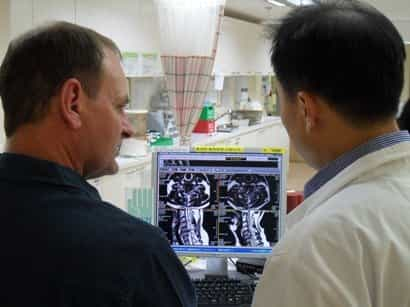 Jack had an MRI exam when he started having trouble with his neck about 18 months prior, and his doctor told him he needed immediate cervical surgery with fusion. Jack didn't really want fusion, because he knew it would make his neck stiff, and as an active person and avid golfer, he knew fusion would limit his physical activities.

Jack got online and started researching his options. He read about numerous approaches to cervical surgery and came across the PECD surgical procedure. Jack saw another neurosurgeon in his native Durbin about the procedure, but the surgeon was less than enthusiastic about such an approach. He then consulted with yet another surgeon, this one in Johannesburg, who said such a surgical procedure could be done, but he didn't have much experience with the procedure.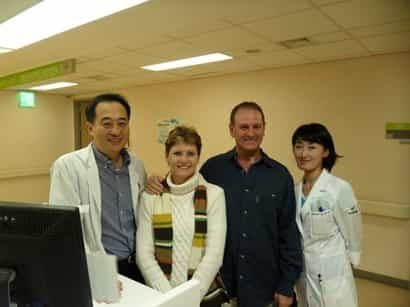 Jack spent the next three weeks looking for a surgeon who could perform such surgery. Nearly 14 hours a day, he contacted, emailed, telephoned and researched doctors and websites around the world. Jack contacted neurosurgeons in the U.S., France and London, without success.

What was Jack looking for? He was investigating the backgrounds of surgeons' experience with the PECD procedure and their levels of experience with it. After all, this was his neck he was talking about!

Wooridul Offers the Best in Spine Care
When he'd completed his research, Jack had determined that Wooridul Spine Hospital was the place. Why? Because he knew the procedure would be done properly. He called his research of Wooridul his 'one-stop shopping' experience. He would be picked up from the airport, and from there, he would undergo a myriad of tests upon arrival at the hospital. No wasted time, no wondering what he was supposed to do next.
Wooridul specializes in spine surgery and has done so over the past three decades. The hospital is JCI (Joint Commission International) accredited and offers the best in care to meet JCI standards, including minimizing risks of infections. Wooridul is a leader in cutting-edge spinal surgery technologies and methods, and has achieved very high marks for standards of quality care by not only JCI, but also the Medical Institution Evaluation of the Korean Ministry of Health and Welfare. The interdisciplinary team at Wooridul has performed more than 81,000 surgical and non-surgical treatments as the world's leading spine hospital.

The hospital staff knew exactly why he was there, what needed to be done and when. Jack's confidence in his choice continued to grow as he underwent the pre-surgery process and then the procedure. Says Jack of his doctor at Wooridul, "He is a magician. He is a miracle man."  Jack's doctor had performed the procedure numerous times and knew what he was doing.

Jack's doctor and surgeon is Choi Gun, M.D. and Ph.D., and President of the Wooridul Hospital as well as the President of the Non-Invasive Spine Surgery Center in Seoul. Dr. Choi is a member of the Neurology Department's 1st Spine Team, with over a decade of experience in endoscopic spinal surgery. He's operated on over 5,000 spine care patients, over 1,000 of them in percutaneous cervical and lumbar discectomy procedures.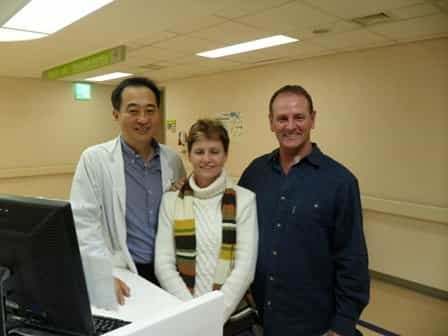 Jack had a very severely herniated cervical disk, and he knew that his operation should not, in all honesty and reality, have been successful. Still, one minute following his procedure, Jack was able to stand up from the operating table and walk back to his bed without pain. He was amazed and grateful, as he had been living with pain for more than a year at the time of the procedure.

With tears in his eyes, Jack becomes very emotional when he talks about his positive experience at Wooridul. He spent roughly 23 hours on his flight to South Korea, and another day at the hospital itself. Now, Jack will fly home, and is looking forward to golfing and fishing again. After all, he has his freedom of movement back, and best of all, he's living without pain.

Wooridul Spine Hospital offers care for international patients including online and off-line consultations, reservation and support assistance, help setting up visiting plans as well as cost consulting. The facility also offers an interpreter and one-on-one escort services that include air pickup and transfers.

For more information about spine care and spine care surgical procedures at Wooridul, visit medical tourism service provider PlacidWay.com (www.placidway.com), an international medical resource for global medical care in the finest JCI accredited hospitals in the world.
Please Click here to request more information.