Medical Tourism Congress of Mexico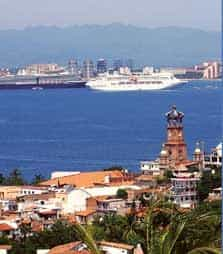 The beautiful Mexican coastal city of Puerto Vallarta is hosting the third Health Travel Forum in Mexico, bringing together facilitators, travel agencies, insurance companies, medical financing companies, and specialized medical doctors from Latin America, Mexico, the United States and Canada. The goal of the Global Forum on Medical Tourism, meeting from August 22-24, 2012 in Puerto Vallarta, is to increase knowledge regarding global trends in medical tourism industries.

National and international experts on health topics as well as facilitators understand the business opportunities available throughout Mexico and Latin America, whose medical tourism infrastructure is as successful as those found in India and Thailand.
Is Medical Services in Puerto Vallarta is best?
"Excellent medical services and hospitals match quality offered by prestigious hospitals around the world," states Carlos Arceo Real, President of Foro Global Medical Tourism and the Association of Mexican Medical Tourism. "I want to put Mexico on the world map as one of the leading destinations for medical tourism."

Mexico already has many Joint Commission International accredited hospitals and nationally certified hospitals adhering to international standards of care. "We offer opportunities for medical services in border cities close to the United States, or in many of our gorgeous tourist destinations, whether you find them in Cancun, our colonial cities, or along our Baja coastline," says Real.
What we thought about medical tourism in Mexico
Pramod Goel, CEO and founder of PlacidWay, a leading international medical provider based in Denver, Colorado, is also attending and speaking at the event.  "Mexico offers excellent transportation opportunities to international travelers. The country has gained a well-earned reputation as a leader for medical services, competitive pricing and expert medical doctors and surgeons recognized around the world for their skill and experience."

Health Toursim increasing rapidly in Mexico
Increasing numbers of Mexican and Latin American clinics, facilities and hospitals are striving toward international accreditation, and already offer quality and excellence in patient care and standards. Mexican facilities and surgeons are equipped and trained in the latest generation of technology.

"The third 2012 Global Forum on Medical Tourism focuses on generating social networking and potential business opportunities and meetings among the 300 individuals attending from the Western Hemisphere," says Real.

Medical facilitators, supplies, vendors and providers recognize the growing trend of cross-border medical and health care. Networking opportunities in this niche market offer attendees numerous advantages as the medical tourism trend continues to grow on a yearly basis.
About the Company

PlacidWay as a leader in the medical tourism industry, dedicated to offering accurate, up-to-date information and resources regarding medical travel, international medical providers, treatments, procedures and destinations for American and international travelers.  For press inquiries about PlacidWay, or to arrange an interview with Pramod Goel, call +1.303.578.0719 or email at info@placidway.com or contact Carlos Arceo Real at 52(322)299-3001 or carlosarceo@congresodeturismomedico.com


Please click here for more informations about the Third Health Travel Forum in Puerto Vallarta, Mexico.