PlacidWay Develops Relationship with US-Based Podiatrist
Best Laser Foot Clinic, Affordable Foot Surgery Hospital, Pulse Activation Treatment Center United States, Cheap Bunions Treatment Center, Best Hammer Toes Treatment Clinic, Affordable Ingrown Toenails Treatment, Best Podiatrist Surgeons, Top Foot Care Hospital, Orlando, United States

Narrative: PlacidWay has recently developed a relationship with the Laser Foot Surgery Institute, marking a new foray into the focused American market for laser foot surgery procedures.
7/20/12 Denver, Colorado - state-of-the-art laser foot surgery is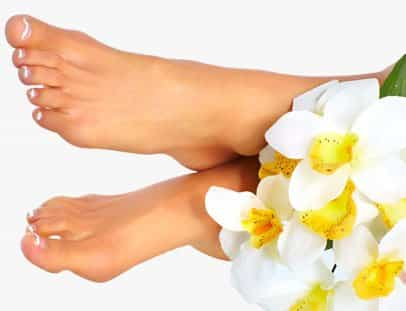 the focus of Dr. Richard M. Cowin of the Laser Foot
Surgery Institute, located in Orlando, Florida. Dr. Cowin is a well-known and acclaimed lecturer and pioneer in the field of minimally invasive and laser based foot and ankle surgery.
"The Laser Foot Surgery Institute specializes in minimally invasive (or one-stitch) surgery for the treatment of a variety of foot issues," states Dr. Cowin. "We deal with a variety of foot problems; including heel spurs, hammer toes, and bunions."
People seeking relief from painful foot problems are relieved to discover that many laser surgical procedures for the feet are performed in the doctor's office, eliminating the need for the expensive hospital stays. These laser procedures are designed to treat common foot problems such as fungal toenails, ingrown toenails, neuromas (pinched nerves), as well as a variety of skin lesions such as warts and porokeratomas (clogged sweat ducts) "The Laser Foot Surgery Institute offers noninvasive EPAT or 'shockwave' therapy for the treatment of a variety of heel pain," states says Pramod Goel, CEO and founder of PlacidWay, an international medical provider and resource.
According to Dr. Cowin, four out of every five individuals develops and endures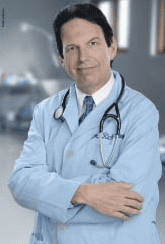 some form of foot problem during a lifetime. Services provided at the Laser Foot Surgery Institute offer relief from painful feet. Dr. Cowin belongs to the American Board of Podiatric Surgery, the American Board of Ambulatory Foot Surgery, and the American Academy of Pain Management, among others. He is also board-certified by the American Board of Quality Assurance and Utilization Review Physicians.
"My goal and purpose in life has always been to help people," Dr. Cowin smiles. "The way that I felt that I could do this best is by specializing in the treatment of the most abused part of the human body - the feet."
The Laser Foot Surgery Institute also provides computerized custom orthotics for individuals diagnosed with foot deformities, diabetes, or stability issues. Whether a person is diagnosed with a neuroma, corns, ingrown toenails or bunions, Dr. Cowin and the Laser Foot Surgery Institute provides a wide range of services, treatments and procedures to relieve and illuminate foot pain. "Helping people regain and maintain their independence and mobility is the focus of Dr. Cowin and the Laser Foot Surgery Institute," concludes Goel.
For more information about the Laser Foot Surgery Institute or Dr. Cowin's background, experience, and training, visit PlacidWay.com. A center profile, information regarding treatments and prices, as well as qualifications and testimonials from former patients ensure that domestic as well as international patients visiting the Laser Foot Surgery Institute receive the best in state-of-the-art technologies, experience and compassionate care.

Related Experiences:
Total Hip Replacement in Johnstown USA - For Your New Hips
Top and Effective Stem Cell Therapy for Autism in Florida USA
Knee Replacement in USA - High-Quality Knee Surgery
Top-Rated Stem Cell Therapy in United States – Certified Treatments Clinics
All on 4 Teeth Implants in Istanbul Turkey
Dental Implants in Antalya
2012-07-20 / Updated on: 2021-01-08