Package Details

Go for Popular Treatment Packages for Hair Transplant in Turkey
Hair transplant is a popular hair restoration procedure that enhances one's appearance who is suffering from thinning hair or baldness. Many top celebrities have gone through hair transplant and now they gloriously flaunt healthier and fuller hair. The treatment is commonly used by men for restoring the signs of balding or beard mustache, but women are also taking advantage of the procedures.
The average cost of Hair Transplant in Turkey is around $2,175. The price ranges from $2,150 to $2,200 depending upon the services and facilities provided by the medical center.
Hair Transplant
Hair transplant is performed by a dermatological surgeon who moves hair to the bald area of the head. Hair from one side of the head is moved to the front or top section of the head. The procedure is performed on an outpatient basis under local anesthesia.
During the procedure of hair transplant, the surgeon makes tiny incisions using a blade or needle on the scalp area that requires a hair transplant. Hairs are placed gently in these tiny holes.
Package Cost in Turkey- City-Wise Break-up
City
Price
Inclusions
Exclusions
Learn More

Istanbul, Turkey

From $2,150

Pre and post-treatment consultations

All medical fees (doctor fees, assistant plastic surgeon, anesthesiologist 

and

nursing staff).

All hospital fees with 

the night

 stay.

Postoperative garment.

Pre-treatment tests.

Airfare

Hotel or recovery house

Learn More

Izmir, Turkey

From $2,220

All hospital fees with night stay

Pre and post-operative consultations

All medical fees (doctor fees, anesthesiologist and nursing staff)

Post-surgery garment

Hotel or recovery house

Preoperative lab work

Airfare

Learn More
What are the Benefits of Hair Transplant in Turkey?
Improved looks

A permanent remedy

Goodbye to balding

Low maintenance

Cost savings

Fascinating climate for quick healing
Which Pre-op Tests are Required for Hair Transplant in Turkey?
The laboratory tests should be done at least 7-10 days prior to the procedure. The particular tests are prescribed after a complete physical evaluation of the patient. The pre-op tests required for Hair Transplant are:
FDA approved hair loss medicine as normal (if prescribed)

Hormonal tests

Total Blood Count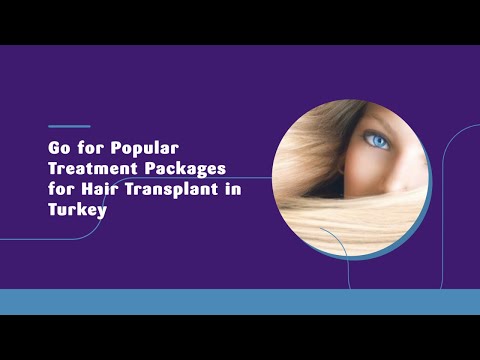 Did you find the package you like? Contact us for a free quote and one of our agents will contact you shortly. PlacidWay can help you with free quotes and schedule the appointment for you. If you have some of the mentioned pre-op tests they can be helpful for a doctor to provide you with more accurate quote. If you would simply love to consult with our agents, you can always give us a free phone call.