IVAC Mysore Package, Best Clinic for Weight Loss India
Package price starting from:
$2009
Treatment:
Ayurveda, Herbal Treatments, Exercise
Focus Area:
Ayurvedic Weight Loss | Ayurveda | Compare Ayurvedic Weight Loss Doctor, Packages, Center, Clinic, Surgeons, Hospitals | IVAC Mysore, India
---
Treatment in IVAC Mysore best Ayurvedic Weight Loss Centre

Best Ayurvedic Weight Loss Centre in India, IVAC Mysore
Why Undergo an Ayurvedic Weight Loss Therapy in

IVAC Mysore

?
Aryuvedic Treatments, including Aryuvedic Diet are specially created for naturally help improve quality life and of course to promote body weight control.
With specialized therapies such as Udwarthana we'll help you to achieve weight reduction through this herbal treatment in IVAC Mysore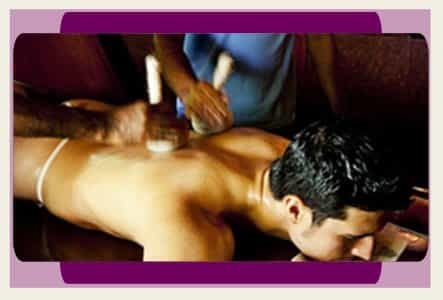 Your Skin & muscles will be toned and revitalized, the cellulite, toxins & extra pounds will be gone.

14 Night / 15 Days  Weight Loss  Package Includes:
Mysore pick up & drop
Check in – 12.00 noon: Check out – 11.am.
IVAC campus tour
Consultation with the doctor
Accommo-dation for  Fourteen nights
All Meals (Breakfast, Lunch & Dinner)
Package Starts with Lunch & ends with Breakfast.
1st Week Panchakarma (Will be decided by Doctors)
Five session of Udwarthana
Two session of SSPS / PPS
One session of Laghu Abhyanga
Four  Session of Laghu Dhara
Any One Laghu Abhyanga
Fourteen sessions of Yoga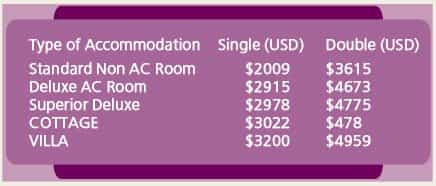 NOTE:      
Companion Supplement without Ayurveda treatment (INR.1000 /USD30/EURO24, per head per night for food and 50% of room tariff per night as per the room category .  

These treatments are indicative and are subject to change on Doctor's Consultation.Treatments are prescribed based on the body constitution of the individual.

Any Treatment/s not included in the package will be charged extra as per tariff.

Why to Choose IVAC Mysore?
IVAC Mysore, among other characteristics that make us the best option for your specific treatment offers you the following:
An integrative medicinal healing program & practices.

Therapeutic care

provided by the

most careful and experienced therapists, hospitals, clinics and social care workers

.

Natural, nurturing & relaxing programs

created thinking in ours guests.
Techniques of Ayurveda performed with the latest & scientifically proven medical developments.
Treatments & Therapies focused in promote and restore health.

Ancient knowledge

that will help you become more aware of your body creating a

mind body balance

.

IVAC is the first ISO (9001-2000) Certified Ayurvedic and Rejuvenation Health Care Centre in the world.

Add the glow of good health and peace of mind in Mysore


Related Experiences:
Ayurvedic Wellness Resorts in India
Ayurveda in Italy
---