Best Sleeplessness and Stress Management in Mysore, India
Package price starting from:
$409
Focus Area:
Stress Management | Ayurveda | Compare Sleeplessness Doctor, Packages, Center, Clinic, Surgeons, Hospitals | Stress Management Abroad | Mysore, India
---
IVAC Mysore Helping in Insomnia and Relief Stress

Best Sleeplessness and Stress Management
in Mysore, India
Humans are naturally diurnal – that is they tend to sleep at night and be awake during the day which can play havoc if you have shift working times.
However, work often requires people to work longer hours or work shifts. This can carry a risk of an impact on health. Corporate Health can advise employers on shift patterns and compliance with the Working Time Directive.
Corporate Health can also administer night worker assessments.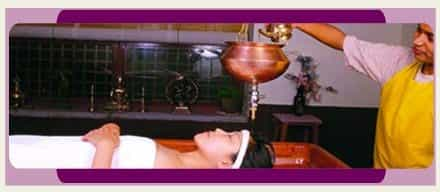 The following therapy package helps you to overcome these problems!!

3 Night / 4 Days Package Includes
Mysore pick up & drop      

Check in – 12.00 noon: Check out – 11. am.

IVAC campus tour     

Consultation with the doctor

Accommodation for Three nights

All Meals (Breakfast ,Lunch & Dinner)

Package Starts with Lunch & ends with Breakfast

Two session of Abhyanga & Sweda

Two  Session of Shiro Dhara

Any one  Session of Basti

Any onr Beauty Therapies

One  Session of Netratarpana

Three sessions of Yoga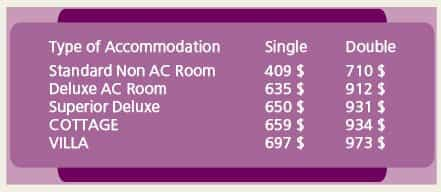 Note: These treatments are indicative and are subject to change on Doctor's Consultation. Treatments are prescribed according to the body constitution of the individual.

Add the glow of good health and peace of mind...


Related Experiences:
All on 4 Dental Implants in India
IVF Fertility Treatment in India - Hope for Family
LASIK Eye Surgery in India
Stem Cell Therapy for Muscular Dystrophy in India
Stem Cell Therapy for Kidney Failure in India
Brazilian Butt Lift in India
---