Regenerative Medicine for Joints Package in Chicago, Illinois
Package price starting from:
$9000
Treatment:
Stem Cell Therapy, Stem Cell Therapy for Joints
Location:
10181 W Lincoln Hwy Frankfort IL, United States
Focus Area:
Stem cell therapy for joints in Chicago, Illinois | Chicago Stem Cell Therapy & Pain Management Institute | Amniotic fluid | Amniotic derived stem cells | Exosome therapy | Regenerative medicine | Knee injury
---
Best Package for Joint Repair Stem Cells in Illinois, USA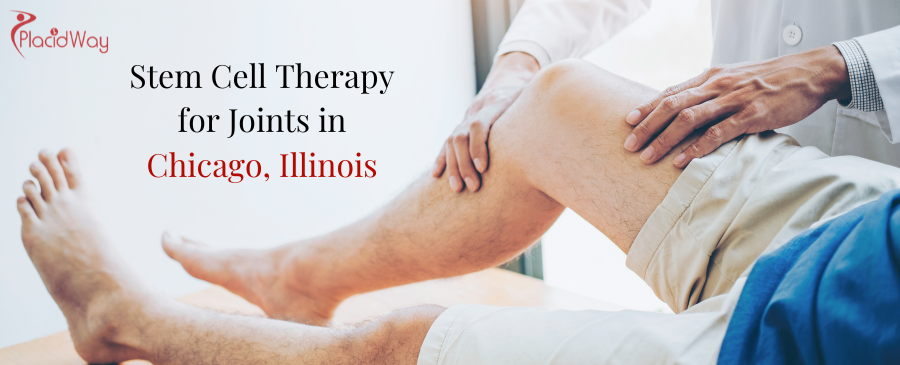 If you suffer from loss of movement and have constant joint pain due to arthritis or injuries, you should consider regenerative medicine as a promissing treatment in recent years.
Well-established Chicago Regenerative Therapy Center in Frankfort, Illinois provides a cost-effective Regenerative Medicine for Joints package to regenerate joint injury and provide a relief from pain. This 2 Day Injection package for joint pain (Hip, Knee, Shoulder, Elbow, Ankle) includes
All consultation,

Follow ups,

Virtual and physical evaluation and

2 day treatment protocol of:
1st day: 1 injection of PRP (Platelet Rich Plasma from your own blood) mixed with amniotic fluid   
2nd day: 1 injection of stem cells including exosomes and 1 infusion of IV stem cells and vitamins.  
Joint pain is typically treated with injections to that site for a more concentrated effect, as opposed to multiple IV infusions of stem cells that help the whole body instead (usually this is more for conditions like MS, Parkinson's, or multiple arthritic sites, but Dr. Anwar would make that determination). 
Price: $9,000 USD
What is Regenerative Medicine for Joints?
Painful joints can be repaired using stem cells. It can be administered directly into the joint via injections. Mesenchymal stem cells extracted from umbilical cord tissue or amniotic fluid will signal and direct other cells to become healthy tissue.
Bone marrow is typically extracted from the pelvic bone using a syringe and a needle. This is known as bone marrow aspiration, and the patient is given local anesthetic or sedatives prior to the procedure.
When administering stem cell injections, Chicago Regenerative Therapy uses live X-ray (fluoroscopy) to deliver cells to the site of cartilage damage precisely. Regenerative Medicine for joints is a minimally invasive procedure that reduces inflammation and repairs joint damage caused by pain. It can help to postpone or even prevent joint surgery.
The Cost of Regenerative Therapy for Joint Pain in Chicago, USA
Regenerative Medicine for joints in Chicago, Illinois cost $9,000 which is very affordable considering all inclusions within the price. For more information and to get the final cost of the treatment at Chicago Stem Cell Institute, contact the clinic directly or our Customer Care team.

Benefits of Regenerative Treatment for Joints
It's a viable option for patients who want to avoid knee replacement surgery

It doesn't involve a lengthy and painful recovery period

Low risks of tissue rejection

Non-invasive procedure

Effective long-lasting results

Improvement of joint movement

Improves mobility in the patient
Regenerative Treatment for Joints Package Inclusions
All consultation,

Follow ups,

Virtual and physical evaluation

2-day treatment plan
Regenerative Treatment for Joints Package Exclusions
Travel expenses,

Hotel,

Transportation
We require at least 7 days apart between infusions if a patient is only able to travel once, but the most common recommendation is 3 infusions spaced 3-4 weeks apart.  There are a few aspects involved, such as the need for light sedation and of course the quantity of infusions.
Note: Insurances do not cover this treatment, but we can accept debit/ credit card, cash, or I can send you the link to apply for financing options.
Best Doctor in Chicago, Illinois for Regenerative Medicine
Dr. Zaki Anwar is a world-renowned Pain Management Physician and the founder and medical director of Chicago Regenerative Therapy. He has incorporated regenerative injection therapies into his daily pain medicine practice and has dedicated himself to regenerative therapy research and development.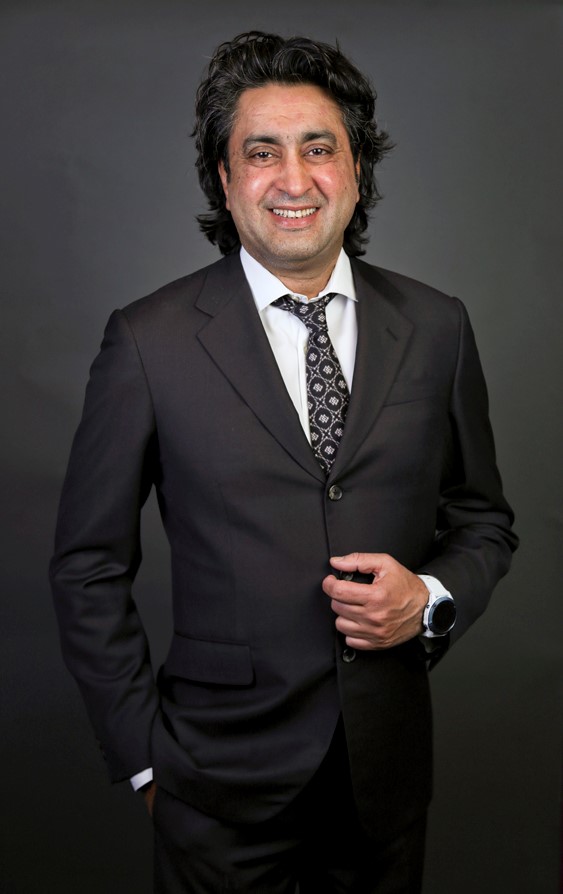 Specialist:
Anesthesiologist & Interventional Pain Management Specialist
Professional Experience:
PAIN MANAGEMENT INSTITUTE LLC, FRANKFORT, IL - Chief Executive Officer & Medical Director, 2000 to Present
Educational Background:
Fellowship in Pain Management, University of Vanderbilt, Nashville, Tennessee (March 99-March 2000)

Diplomate and Board Certification in Pain Management from AAPM. (July 93 – July 96)

Residency in Anesthesiology. Cook County Hospital. Chicago, Illinois (July 93 – July 96)

Dow Medical college MBBS (1983-1989)

DJ Science college (undergraduate) (1980-1982)

St Patrick's High School, Karachi, Pakistan (1978-1980)

Jennings Private School (1972-1978)
Professional Societies:
International Spinal Injection Society (ISIS)

American Society of Interventional Pain Management Physician (ASIPP)

American Academy of Pain Management (AAPM)

Healthcare Information and Management System Society (HIMSS)

Association of Medical Directors of Information System (AMDIS)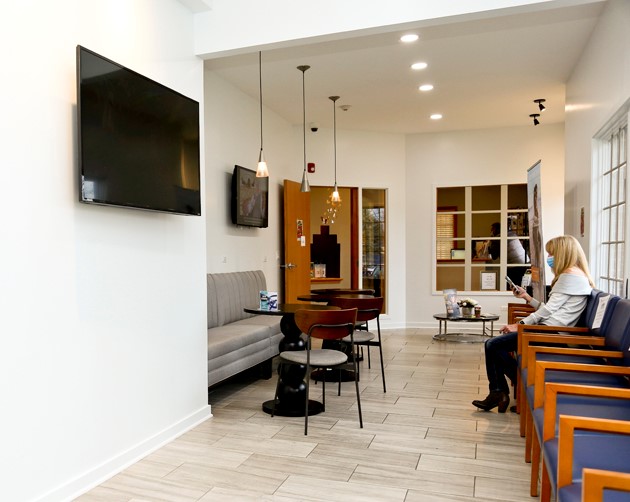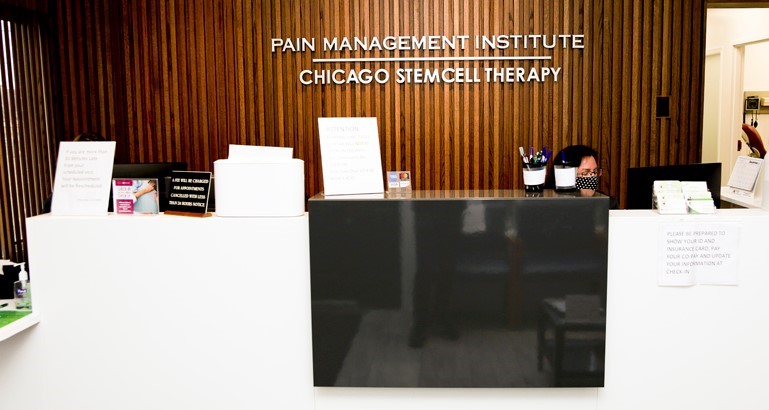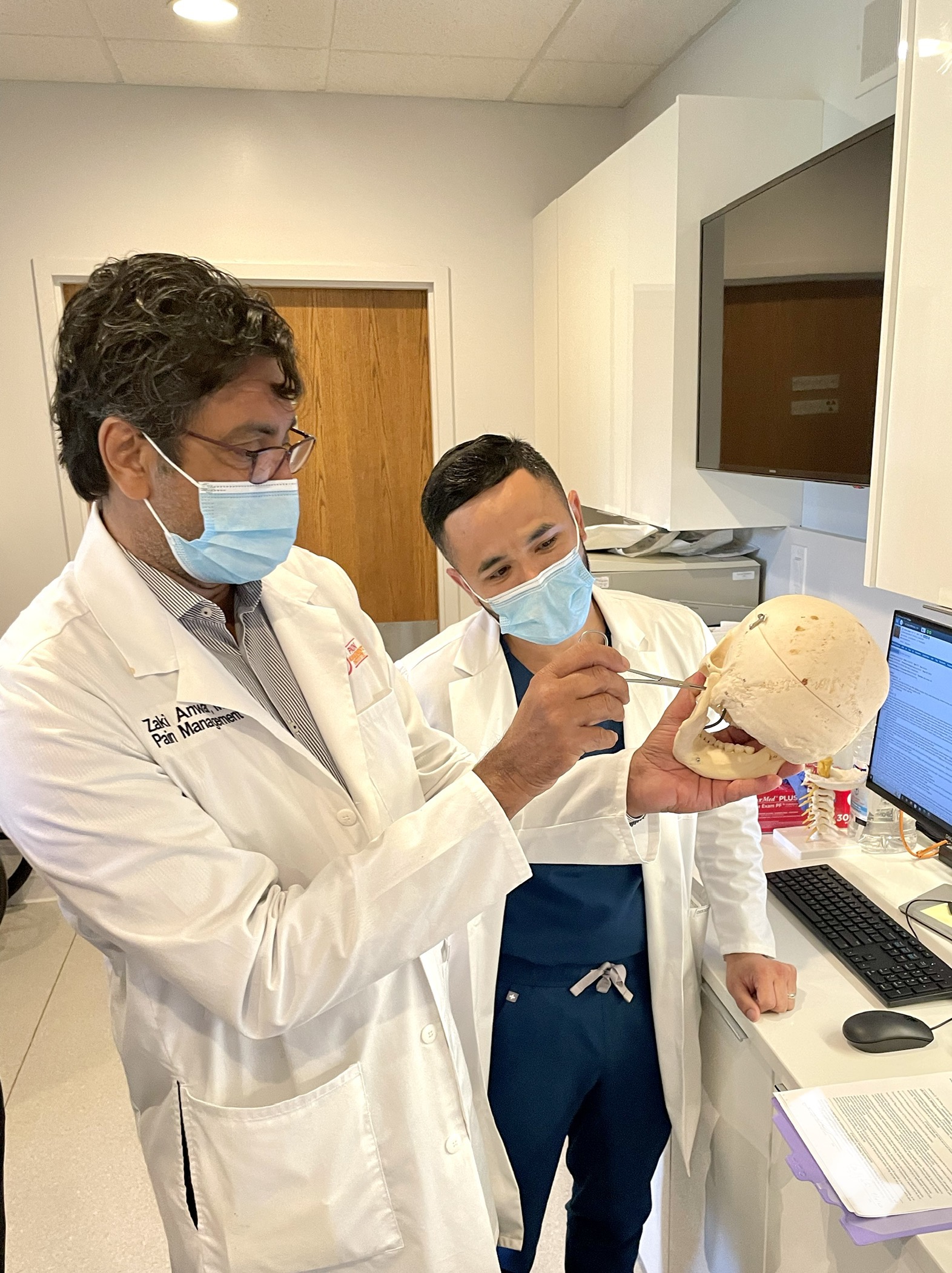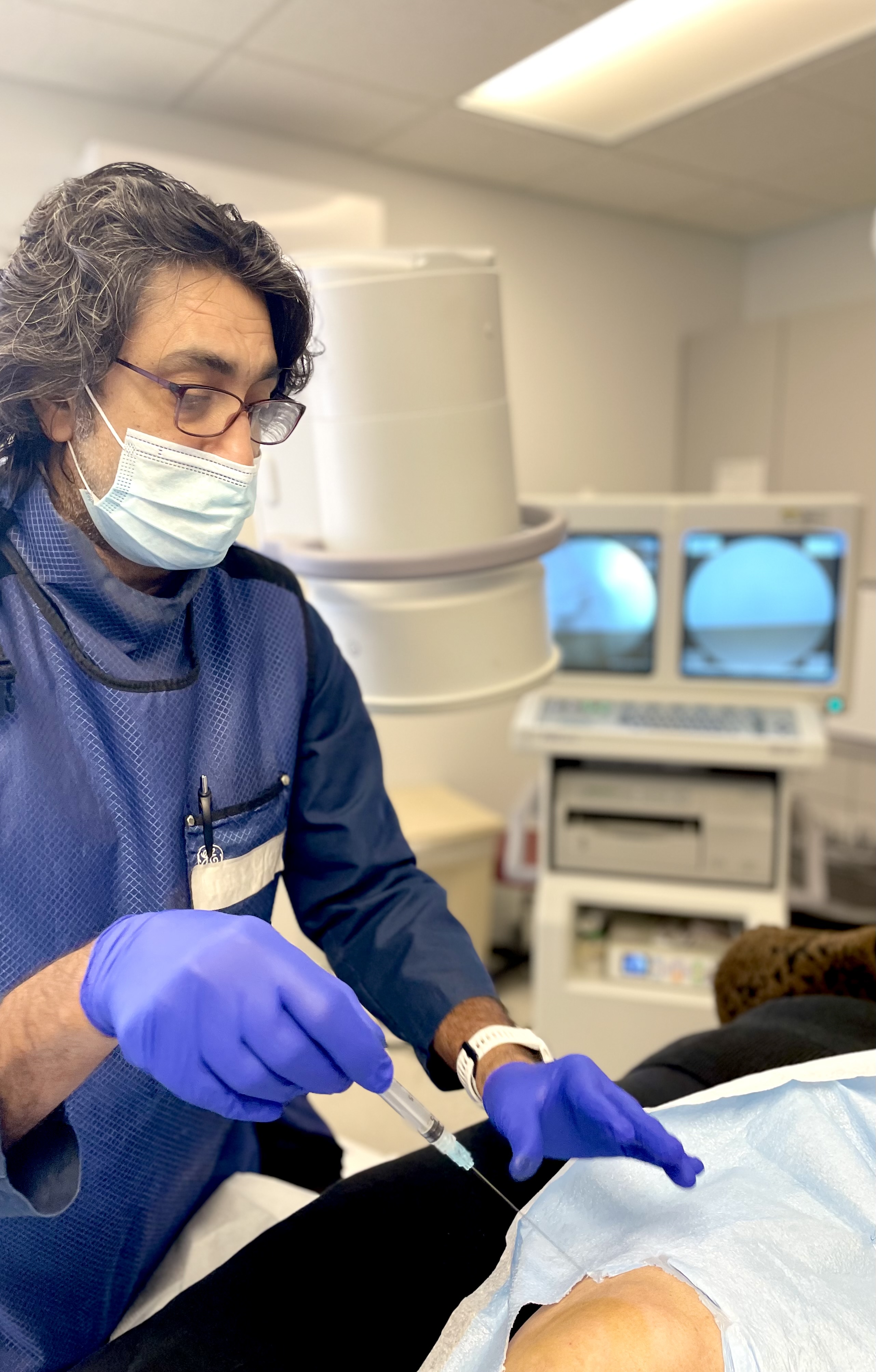 Why Choose Frankfort, Illinois for Regenerative Medicine?
Frankfort, Illinois, is less than an hour from Chicago, and known as a great destination for patients who come here for affordable and quality regenerative medicine. During their stem cell treatment visit, patients can enjoy exploring the beautiful shops and dining in Frankfort or the big city sites and fine dining in Chicago.
Also known as the "Jewel of the South Suburbs," Frankfort has been recognized with the Southland's Reader's Choice award for "Best Community." Frankfort's historic downtown is home to unique boutiques, quality restaurants, a children's museum, and a number of other businesses.
If you've never been to Chicago, there are a couple things you'll need to do, like eat a Chicago style hot dog, see "The Bean," take a riverboat cruise, and more. From the Magnificent Mile (shopping!) to lakefront views to watching one of the major sports teams, you will have so many options you may need to extend your stay!
Whether you're looking for stem cell treatment in a quiet town or a large bustling city (or a little bit of both!), Chicago Stem Cell Therapy offers both. It is about 50 minute's drive from Chicago, and you can get here by car, bus, or train from O'Hare or Midway Airports. Stay near the office or in the big city, there are plenty of choices available.
FAQs about Regenerative Treatment for cartilage regeneration 
Does regenerative medicine work on joints?
The cells regrow healthy tissue or bone to allow your joints to heal. Patients have reported that stem cell therapy has reduced or eliminated their osteoarthritis, tendonitis, and muscle and soft tissue pain.
Is regenerative treatment good for arthritis?
Stem cell therapy can't cure arthritis and no medicine can cure the disease. Fortunately, regenerative treatment can help relieve the symptoms as is one of the most innovative and effective novel treatments for arthritis today.
Can stem cells regrow cartilage?
Modified stem cells are implanted into damaged knees, which results in stem cell integration and cartilage repair. After a couple of months, the repaired tissue possesses all of the unharmed cartilage's physical and molecular properties.
How painful is stem cell therapy?
Stem cell therapy procedures are not at all painful. To make it as comfortable as possible, a stem cell specialist will numb the area. And if a patient is in pain, a doctor will apply more numbing medication to the affected area to relieve it.
Book Affordable Regenerative Medicine for Joint Package in Frankfort, USA, at PlacidWay!
At PlacidWay, we can help you get the best deals for regenerative Medicine for joints in Frankfort, Illinois. Our Customer Care team will provide you with all the information you need and help you make the right decision when it comes to your medical vacation. Click contact us button below to get started:
Related Experiences:
Regenerative Medicine for COPD in Florida, USA
Top and Effective Regenerative Medicine for Autism in Florida, USA
Best Regenerative Medicine Treatment in USA
Stem Cell Therapy for Parkinson's disease in Austria
Stem Cell Therapy in Dominican Republic
Regenerative Medicine in Nuevo Vallarta, Mexico
---
Stem-Cell-Therapy Related Packages
Stem-Cell-Therapy Related Experiences