Etiler Hastanesi
Etiler Hospital - Dr. Alper Çelik Metabolic Surgery Clinic in Istanbul, Turkey
Ayd?n Sokak No 1, Etiler, Istanbul 34420, Turkey

Specialty:

Chronic Diseases, Laparoscopic Surgery, Obesity/Bariatric Surgery

Focus Area:

Metabolic Diabetes Surgery Clinic in Istanbul, Turkey | Type 2 Diabetes | Hypertension | High Cholesterol and Triglyceride | Obesity | Sleep Apnea
Etiler Hastanesi Profile Overview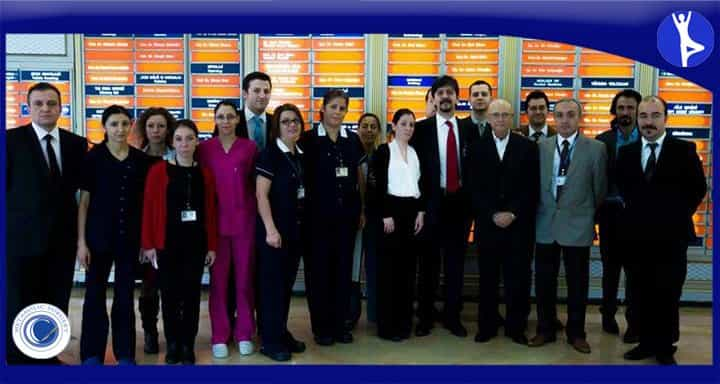 Welcome to Metabolic Diabetes Surgery Clinic in Istanbul, Turkey
Metabolic Diabetes Surgery Clinic from Istanbul is the First and Only Center of Excellence who got this accreditation in Turkey. Thanks to a professional medical dedicated team and helped by the mostadvanced surgical technology, over 8000 patients been treated with success in this Metabolic Surgery Clinic.
Prof. Doctor Alper Celik that works in this clinic has been also rewarded with "Surgeon of Excellence Accreditation".
Dr. Celik is a member of the International Federation for Surgical Treatment of Obesity and Related Disorders.
Table of Content
• Cost • Procedures • Advantages
• Doctors • How to Book
Despite medical treatment, diabetes will steadily continue to progress. The complications of diabetes are many: it causes irrecoverable damage to organs like the kidneys, nerves, heart and brain, and even organ loss may be experienced. The operation at Metabolic Diabetes Surgery Clinic will take high sugar levels under control right away. It will reduce the load on the kidneys and the liver. After the operation, high cholesterol, high triglyceride and problems related to diabetes and overweight will also be eliminated. Beside this, you will be relieved of excess fat and be able to control your weight.
Cost of

Metabolic Diabetes Surgery Clinic in Istanbul, Turkey
Metabolic Diabetes Surgery Clinic in Istanbul, Turkey provides you with the best service and friendly prices. For information about the Cost of Metabolic Diabetes Surgery Clinic in Istanbul, Turkey, click the button below:

List of Treatments at

Metabolic Surgery Clinic in Istanbul, Turkey
Metabolic Surgery Clinic from Istanbul is a Center of Excellence in Bariatic and Metabolic Surgery, being recognized for the treating with success the following diseases:
Type 2 Diabetes
Hypertension
High Cholesterol and Triglyceride
Obesity
Sleep Apnea
The advantages of Choosing Metabolic Diabetes Surgery Clinic:
Body weight reaches normal levels in patients with weight problems.

Hyper-tension problems are eliminated, thus, anti-hypertensive medicaments will no longer be needed.

Significant recovery occurs in the damage to organs like kidneys, eyes, liver. Further damage by the disease to your body is prevented.

The loss of protein in urine will stop, and beside this, cholesterol and triglycerides recover to normal levels. But, when the organ damage should be very advanced and an irrecoverable damage should be the case, a limited recovery might be expected after the operation.

The success rate of Metabolic Diabetes Surgery applications is within the range of 70-98% which is a very high success rate.
On the other hand, the benefit ratio from the operation (decrease in the number of medicines, relief from insulin or decrease of its dosage) is 100%.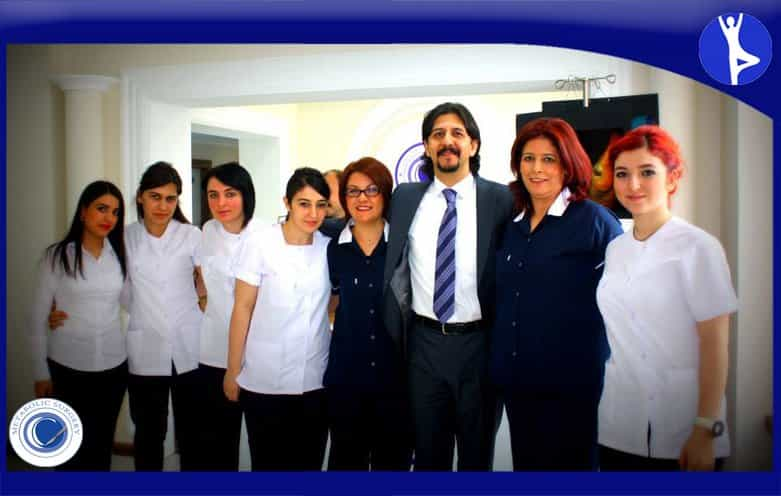 Prof Dr. Alper Celik
Alper Celik trained in 2010 in BPD (Biliopancreatic Diversion) with Prof. Nicola Scopinaro, who was the Chairman of the International Bariatric and Metabolic Surgery Association in Genoa-Italy and the Chief Editor of the periodical Obesity Surgery.
In 2010, he took part in the 1st World Workshop regarding Ileal Interposition Surgery in Hyderabad, India and had the opportunity to work with Dr. Surendra Ugale and Dr. Aureo DePaula in relation to this procedure.
In 2011, he acted as session moderator at the IFSO-APC (International Federation for Surgical Treatment of Obesity and Related Disorders-Asia Pacific Chapter) meeting held in Japan and was voting member at the consensus conference. Then, he attended the IFSO meeting held in Hamburg-Germany between 31 August and 3 September, 2011.

Dr. Celik, who became Associate Professor in June, set up the first Metabolic Surgery Unit of Turkey in Universal Taksim German Hospital on September 2011. He attended the Asia-Pacific Workshop on Metabolic Surgery for Type 2 Diabetes in February 2012 in Singapore and 2nd Ileal Interposition Workshop held in Hyderabad India in February 2012 and further attended the Metabolic Surgery Consensus Conference held at Bangalore, India. He attended 18th World Congress of IFSO (International Federation for Surgical Treatment of Obesity and Related Disorders) as regulatory board member, session moderator and speaker, which was held in Istanbul on 28-31 August, 2013. During this congress, he also performed a live surgery with Dr. Surendra Ugale. Then, same year on 5-8 September, he participated in Metabolic Syndrome Symposium held in Bodrum.
He has good English, and intermediate German and Japanese skills.

Medical health Professionals from Metabolic Surgery Clinic have the mission to provide hospital services with warmth and humane treatment using the most modern and innovative technologies, and to continually improve on this through total quality reviews and better attention to patient care and comfort
Book Now Metabolic Diabetes Surgery Clinic in Istanbul, Turkey
Metabolic Diabetes Surgery Clinic will assure you to get real satisfaction you need as well as best surgery for long lasting result. Book now to get better quality of life and health by clicking contact us button below:

---
---