Gelenk Klinik
Top Orthopedic Surgery Germany, Best Total Knee Replacement, Meniscus Arthroscopy, Hip Replacement, Shoulder Surgery, Autologous Cartilage Transplantation, Spinal Disc Replacement, Freiburg, Germany


Alte Bundesstrasse 58, Freiburg, Germany

Specialty:

Orthopedic/Knee Surgery, Rehabilitation, Spine Care/Surgery

Focus Area:

Top Orthopedic Surgery Germany | Best Total Knee Replacement | Meniscus Arthroscopy | Hip Replacement | Shoulder Surgery | Autologous Cartilage Transplantation | Spinal Disc Replacement | Freiburg, Germany
Gelenk Klinik Profile Overview

Welcome to Gelenk Klinik
With a desirable and accessible location in Freiburg, Germany, the Gelenk Klinik offers you the latest in modern orthopaedic medicine. We perform more than 2400 surgical procedures per year (including knee, hip and ankle replacement) and offer the latest techniques for ligament reconstruction, arthroplasty, spinal surgery, as well as arthroscopic foot, knee and ankle surgery. The Gelenk Klinik welcomes more than 250 international patients each year.
Treatment at the orthopedic Gelenk Klinik offers its patients many distinct advantages.
Carefully monitored safety standards resulting in increased treatment success and less chance of complications.
Safety and accessibility as a travel destination: it is easy to travel to the clinic and visit the surrounding area once you are there.
Availability of world class surgical services at very competitive prices.
The comfortable clinic environment and temperate climate are favorable to an easy and quick recovery.

Treatments and procedures
Orthopedics
Knee Surgery
Hip Surgery
Shoulder Surgery
Ankle Surgery
Foot Surgery
Rehabilitation
Autologous Cartilage Transplantation (ACT)
Joint Preserving Orthopedic Surgery
Back & Spine
Back Pain & Diagnosis
Minimally Invasive Spine Surgery
Neurosurgery
Spinal Disc Replacement

Our team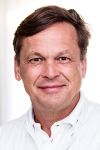 Dr. med Peter Baum - Orthopaedic Specialist
Founder of the Gelenk Klinik Orthopaedic Hospital
Orthopaedic Specialist since 1990
Expert Consultant for Arthroscopic knee surgery, Knee Replacement Surgery, Meniscus Repair, Unicompartmental Knee Replacement (Repicci), Cartilage Replacement, Anterior Cruciate Ligaments Reconstruction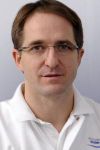 Dr. med Thomas Schneider - Orthopaedic Specialist
Orthopaedic Specialist at the Gelenk Klinik Orthopaedic Hospital
PhD (1997) University of Freiburg
Orthopaedic Specialist since 2004
Expert Consultant for Arthroscopic Ankle and Foot Surgery, Ankle Replacement Surgery, Ligament Reconstruction, Total Hip Replacement (McMinn), Cartilage Replacement, Arthroscopic Shoulder Surgery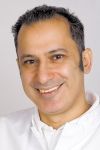 Dr. Bijan Ganepour - Expert Consultant for Spine and Neurosurgery
2002 Specialist for Spine and Neurosurgery
Senior Expert Consultant for Spine and Neurosurgery
Cervical disc herniation, decompression of spinal stenosis, discectomie, total disc replacement, nerve compression syndromes (Carpal tunnel syndrome, Guyon´s canal syndrome, sulcus ulnaris syndrome, tarsaltunnel syndrome etc) minimally invasive lumbar disc surgery, tumors and lesions of the central and peripheral nervous system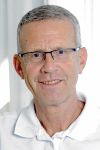 Dr. med Bernhard Dickreiter - Expert Consultant for Rehabilitative Medicine in Gelenk-Klinik
President of the Medical Academy of the Cell biological Regulation Association
Senior Consultant for Naturopathy
Senior Consultant for Rehabilitative Medicine at the Gelenk Klinik Orthopaedic Hospital
Senior Consultant for Rehabilitative Medicine
Senior Consultant for Internal Medicine

Why choose Gelenk Klinik?
First world medical standards. Externally reviewed ISO 9001 standard quality accreditation represents an ongoing quality process at Gelenk Klinik.
No waiting lists. Thanks to a combined public and private financial support system for health care providers such as the Gelenk Klinik, orthopaedic hospital capacity for medical treatment is available and of the highest standard.
Reliable Safety in all details of the medical support infrastructure. Critical medical support infrastructure such as blood transfusions or transplants are monitored very carefully to avoid every possible risk for the patients.
German orthopaedic surgeons have unique skills and insight when it comes to joint preservation. Our medical team is extremely well trained in the fields of conservative and osteopathic treatment.
Why Germany?
The Gelenk-Klinik is located in the heart of Western Europe, where Germany, France and Switzerland meet. Our patients benefit from being in an environment which is perfect not only for treatment and recuperation, but also for leisure and tourism.
Freiburg is home to Freiburg University, one of the most important centers of medical training in Germany. The city is the capital of Germany's famous "Schwarzwald" or Black Forest. An area rich in nature, culture and tradition. Freiburg is easily accessible from Zurich, Basel and Frankfurt airports.
If you need more information about the treatments and procedures offered by Gelenk Klinik, please contact us!

---
---
Reviews
Christian

I am very enthusiastic, Dr Marquass took a lot of time,
And operated on myself
The entire team is friendly and very professional

Thanks to the whole team

Google

Aug 03 2021

Fatiha

A great praise to this practice. From the reception to the examination everything top. Yesterday I had an appointment with Dr. med. medical Furat Raslan. A doctor of the technical as well as human points can. A doctor who takes the necessary time for his patients. A doctor who takes the complaints of his patients seriously. I am positively excited and can recommend this practice with a good conscience. Thanks and keep it up.

Google

Feb 02 2022

Jan

Best experience in a practice not just orthopedics I have ever had! I drive an extra 1 hour because its worth the practice.
I was at dr. Marquass because of problems with both hands. Very competent advice, very friendly, open and listens to you!!!
We first tried conservative methods before one hand was successfully operated on. For the other, conservative treatment was enough.
In this context I can also thank Dr. Recommend Ewald. It is wonderful to have someone in the house who follows conservative approaches such as osteopathy.
I was/am a patient from 2020 to 2022. I was able to get an appointment in a reasonable amount of time - I am NOT privately insured

Google

Apr 05 2022
---
---