iBaby Fertility and Genetic Center
World-Class IVF Treatment Clinic in Thailand, Bangkok
Floor 11 th, 63 Athenee Tower, Witthayu Rd., Lumphini, Patumwan, Bangkok, 10330, Thailand, Bangkok, Thailand

Specialty:

Fertility Treatment, Infertility/IVF

Focus Area:

iBaby is a Clinic Specialized in Medicine Fertility and Genetics
iBaby Fertility and Genetic Center Profile Overview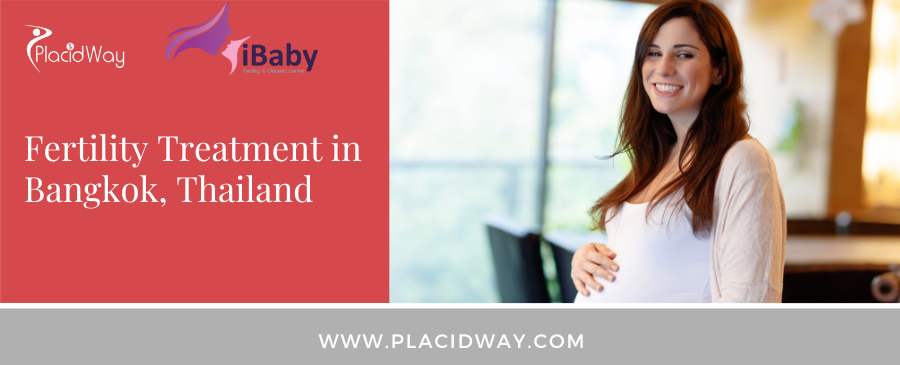 Dr. Pisit Tantiwattanakul founded the iBaby fertility & genetic facility in Bangkok in 2010. To provide patient care, we only work with the top experts in each sector. People from Europe, the Americas, and Asia have trusted our professionalism, care, and dedication throughout the course of our many years of helping families grow.
We at iBaby are committed to provide the most comprehensive and all-encompassing modern medical treatments that not only adhere to worldwide standards but also set new ones, making us the top fertility and genetics centre not only in Asia but also in Thailand.
Clinic Name: iBaby fertility & Genetic Center
Procedure: Fertility Treatment / IVF
Location: Bangkok, Thailand
Doctor: Dr. Pisit Tantiwattanakul
Here are several advantages of selecting IVF Treatment in Bangkok at iBaby Fertility and Genetic center:
We maintain a top-notch laboratory standard.

We consistently adhere to the highest standards and utilise cutting edge technologies in our service.

We offer IVF Treatment in Thailand with a high success rate as well as 24/7 online consultation and reservations.
Check below for information about list of procedures available at Fertility Treatment in Thailand by iBaby Fertility and Genetic center:
Sperm are injected into the uterus during IUI treatment, a fertility technique. Couples who struggle to conceive may benefit from this kind of care. IUI can support other fertility procedures by boosting their success rates.
In vitro fertilisation (IVF) is a fertility procedure in which sperm and eggs are fertilised in a lab after being removed from a woman's ovaries. The resultant embryos are subsequently placed inside the uterus of the woman.
A single sperm is directly injected into an egg during ICSI treatment. This method can be applied when the sperm count is low or when the sperm have unusual shapes. In situations when fertilisation failed during prior IVF rounds, ICSI may also be employed.
Egg freezing is a technique for preserving fertility in which the ovaries' eggs are removed and stored for later use. The procedure typically starts with hormone stimulation to mature several follicles, then ultrasound-guided needle aspiration egg retrieval. The eggs are then frozen using vitrification or slow cooling techniques.
iBaby Fertility and Genetic center offers a variety of treatments at different price points to fit your needs. With our experienced team, we can help you find the best option for your situation. If you're considering fertility treatment, you may be wondering how much it will cost. The cost of fertility treatment can vary depending on several factors, such as the type of procedure, the location, and the doctor. For latest information about cost please click below:

Check below for information about Highly Skilled Doctor for Fertility Treatment in Thailand:
Doctor Name: Dr. Pisit Tantiwattanakul
Medical Director & Chief Embryologist
Are you considering IVF in Bangkok, Thailand? PlacidWay can help you learn more about your options and make the best decision for your situation. Schedule a consultation with us today to get started!

---
---
Reviews
NongSu L

For those who have infertility and don't know where to consult a doctor. I would like to recommend iBaby. From first experience, here gives good advice and advice from a doctor who specializes in infertility.

iBaby Fertility and Genetic Center

Jan 08 2022

Nok P

Thank you Doctor Phisit and Doctor Nid and nurses very much. I have released it for 4-5 years. I did it for the first time and it was successful. I am very happy. For those who are planning to have a child and haven't been successful. I recommend this here. Correct on the spot and take good care of it. May you all be successful.

iBaby Fertility and Genetic Center

Apr 14 2022

Num F

I just came here today. It's a very clean clinic. The nurses are talking well. Everyone is smiling. All the officers have a very good service. The doctor also gave a lot of information.

iBaby Fertility and Genetic Center

Jul 13 2022
---
Fertility-Treatment Related Packages
Fertility-Treatment Related Experiences