Thanyapura Health & Sports Resort
Integrative Health, Detox, Physiotherapy, Anti-Aging, Regenerative Medicine, Ayurveda, Massage, Weight Loss, Nutrition, Phuket City, Thailand

12011 Moo 7 Thepkasattri Road Thepkasattri, Thalang Phuket, Phuket, Thailand

Specialty:

Alternative Medicine, Anti Aging, Ayurveda, Chronic Diseases, Detox, Executive Healthcheck, Skin Care, Sports Medicine, Stem Cell Therapy, Weight Loss Program, Yoga/Meditation

Focus Area:

Integrative Health | Detox | Physiotherapy | Anti-Aging | Regenerative Medicine | Ayurveda | Massage | Weight Loss | Nutrition | Phuket City, Thailand
Thanyapura Health & Sports Resort Profile Overview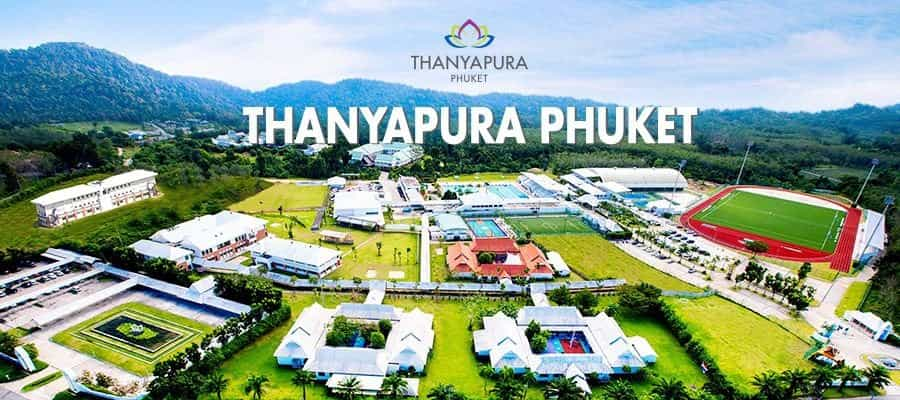 Welcome to Thanyapura Health & Sports Resort
Thanyapura Health & Sports Resort is located fifteen minutes away from Phuket International Airport and presents a unique and inspiring destination for individuals, groups and families looking for a balanced approach to their lifestyle. Health conscious guests escape to rejuvenating health programs which edify the body and mind.
Facilities feature a dynamic 77-room Pool Wing, tranquil 37-room Garden Wing, award-winning restaurant, holistic wellness centre, a clinic run by expert doctors and the renowned United World College Thailand International School.
Sports facilities include a 50M Olympic pool, a 25M pool, athletic track, modern 900sqm gyms, indoor and outdoor tennis courts, Muay Thai training ring and a FIFA standard football pitch.
Thanyapura Health promotes an integrative approach to a healthier lifestyle, helping guests to achieve effective and lasting change through mindfulness and integrative medicine.
Through personalised treatment programs, the experts will guide guests toward a revitalised and healthier life through sustained physical, emotional, and mental transformations which include a unique combination of health education, detox, weight-loss, natural intravenous therapies, anti-ageing therapies, customised nutrition plans, chiropractic, physiotherapy and a diverse range of yoga and mindfulness meditation classes to promote overall well-being for the body, mind and soul.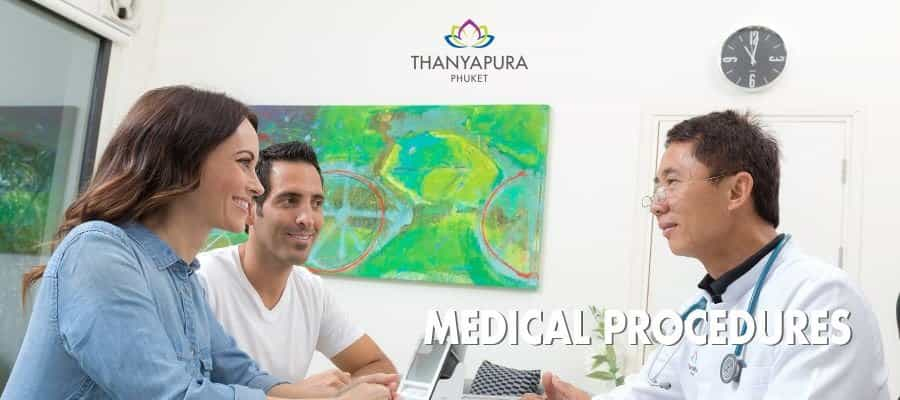 Treatments and procedures
Health Treatments
Full medical staff at our Medical Center,

Detox and Weight loss,

Regenerative & Anti-Aging Medicine

Preventative Treatments,

Aesthetic & Beauty

Nutrition & Performance

Chiropractic & Physiotherapy
Sports Training
South East Asia's Best Sporting Facilities

Triathlon

Aquatics

Tennis

Gym Facilities

Fitness Classes

Sports Science
Health Facilities
• 5 Spa Therapy Rooms
• 3 Rehabilitation Studios
• Yoga Studio
• Mind Training Studio
• Aesthetics & Beauty Centre
• Colon Hydrotherapy Room
• 2 Holistic Therapy Rooms
• 6 Consultation Rooms
• Intravenous Nutraceutical Lounge
• EKG & Ultrasound Room
• Live Blood Analysis & Assessment Room
• 3 Nursing Stations
• Pharmacy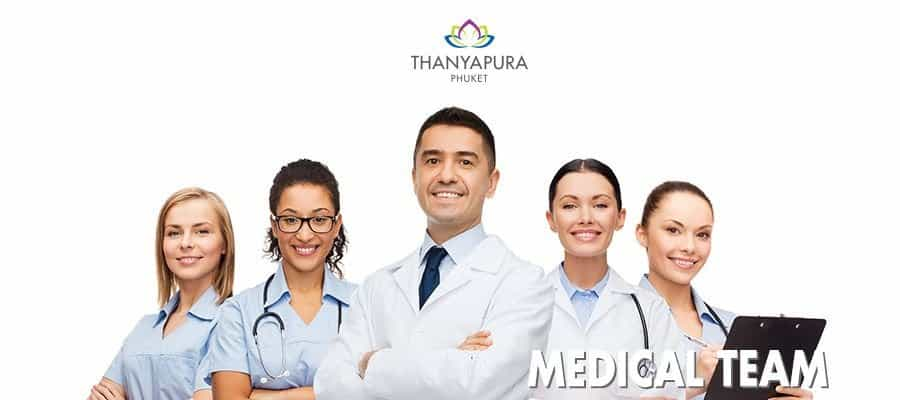 Team
Dr. Narinthorn Surasinthorn
Director of Health
Dr. Sutthi Sawetsutthiphan
Medical Doctor
Marcela Margarita Soto Prats
Nutritionist
Bochakorn (Maam) Boonserm
Health & Wellness Advisor
Kittichai (Tom) Kaewsinsawat
Physiotherapist
Dr. Thomas Walton
Chriopactor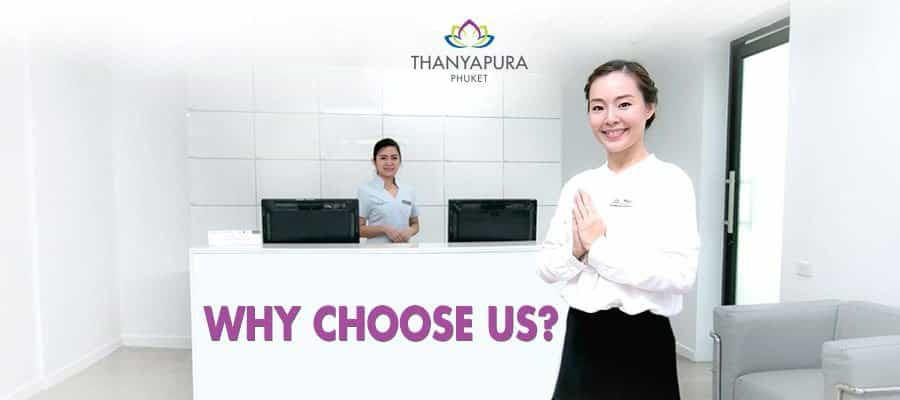 Why choose us?
Affordable prices

Friendly English speaking staff assistance

We offer high standard and international quality medical care

Our team of physicians consists of highly trained professionals

We use modern medical equipment

We offer a personalized treatment plan to each of our patients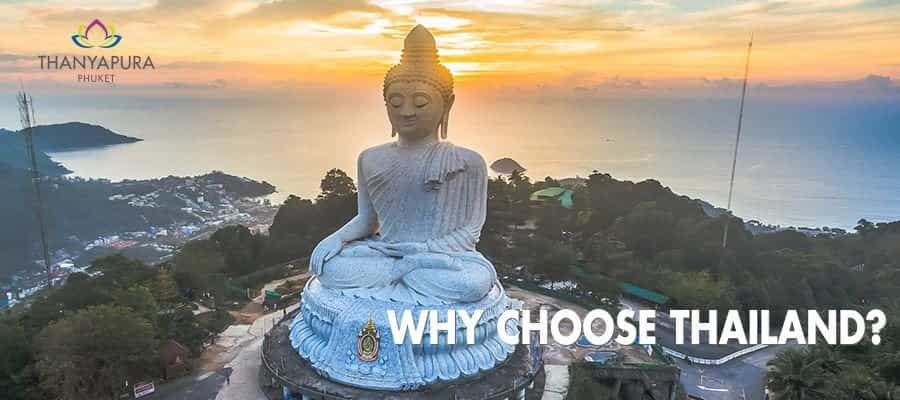 Why Thailand?
Thailand has become famous for its excellent medical facilities and healthcare for foreigners. One of the most popular medical tourism destinations in the world, Thailand's surgeons and health care facilities are known for superlative care in cosmetic, plastic, orthopedic and cardiac care surgeries as well as for their weight loss and obesity programs, dental care and many others.
If you want to find out more about the treatments and procedures offered by Thanyapura Phuket, please contact us!

---
---