Medical tourism is a booming industry, with more people around the world inquiring into the medical practices, standards of care of, and expectations with foreign providers. Turkey has quickly grown to become a very competitive health tourism destination for those seeking dental and medical procedures. Medical travelers will be relieved to know that Turkey follows international standards of health care and medical practices, similar, if not equal to, or exceeding, standards of care in countries around the world.

Approximately 80% of doctors in Turkey belong to the Turkish Medical Association, which receives no subsidies from the Turkish government. The focus of the Turkish Medical Association is to "maintain and enhance the health of the people of Turkey and to work for good quality and cost effective health care that is in the reach of every individual; two best preserved professional ethics; to raise at word in every field of medical education; to voice the interests of the profession that every platform; to guard the rights of the profession; and the moral and material welfare of the professionals."

The Turkish Medical Association ensures professional excellence from its members and facilitates policies in numerous fields and divisions, including public health divisions, medical education committees, accreditation committees, private medicine divisions, an ethics committee, information technology, and more.

International patients and medical travelers to Turkey should know that Turkish regulations, legislation, and guidelines include:
The health services basic law, established in 1987
Regulations regarding medical deontology
Bylaws on patient rights
Regulations on drug research
Bylaws on clinical trials conducted by medical products used in humans
Bylaws on the evaluation and monitoring of the safety of medical products
Guidelines of good clinical practice
Guideline of compassionate use of experimental drugs
Guidance on additional studies performed with drugs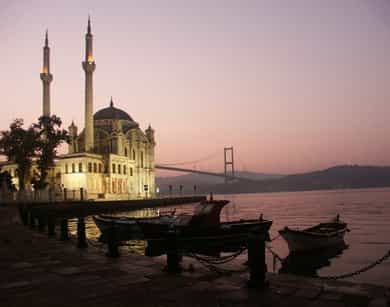 Turkish Medical Standards of Care

Standards of care of established by doctors, associations, clinics, hospitals and outpatient facilities around the world offer guidelines for medical professionals to adhere to and establish prudent and cautious requirements in regard to treatment of individuals under care in a wide variety of medical practices and scenarios. Standards of care include medical as well as psychological treatment guidelines, and can be incredibly specific or generally vague, depending on situation.

Standards of care define, in written documentation, the rules, conditions, and actions expected in direct patient care. Such standards of care guide practices, and are often used as models of care as well as to evaluate performance.

Turkish facilities, private clinics and numerous hospitals are similar in scope to Western standards in the construction, operation, and accommodations offered in medical facilities. Medical staff in Turkish hospitals and facilities are very well trained, especially doctors and surgeons who work at university-based hospitals.

Private clinics and independent doctors and specialists with private practices are found throughout Turkey, and offer similar standards to those found in major countries such as the United States, Canada, and Great Britain. Most private clinics are located in larger cities throughout Turkey.

For more information about Turkish dental and medical providers, standards of care, qualifications, experience and treatments offer, visit PlacidWay, an international dental and medical resource and provider based in Denver, Colorado.