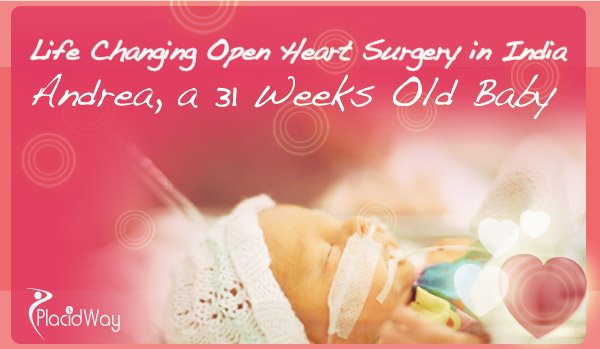 Manipal Hospital A Life-Changing Open Heart Surgery in India On A 31 Weeks Old Baby
Andrea, the long-awaited baby of a young family was born premature and needed a complicated open heart surgery in order to live. This is her story of how she began her life with the help of Manipal's expert heart surgeon.

In Need of Cardiac Surgeon for Open Heart Surgery in India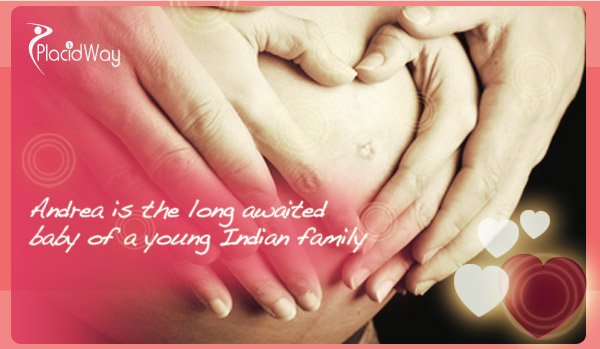 Andrea is the long awaited baby of a young Indian family. She had developed rather good until the 31st week, but then - too young Andrea was born premature.
Weighing a mere 1.3 kgs, after her delivery, Andrea lived her first 2 months in ICU, with 2 large holes in her heart, because she was not able to breathe on her own and get enough oxygen to her heart. After two months of artificial oxygen feed, the doctors knew that this was posing a serious threat to her health.

Pediatric Heart Surgery in India
Given her age, it was a huge risk for Andrea to undergo surgery, a surgery which the tender one was not ready to handle.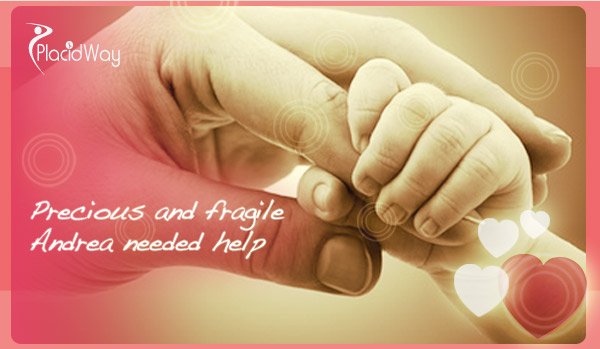 Yet this didn't stop Andrea's parents from taking second and third and ... sixth opinion from different centers in India. They had asked surgeons and pediatric cardiac surgery specialists but no-one had a solution for their precious and fragile Andrea.
Then Andrea's parents were referred to Manipal Hospital by a doctor they trusted. Andrea and her parents had soon come face to face with Manipal's Pediatric Cardiac Surgery Specialist.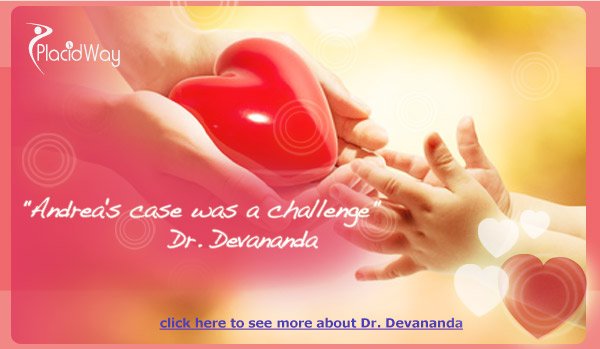 The Manipal Doctor's field of Expertise includes aortic Aneurysm Surgery, Complex Valve Surgery and Repair, Minimally Invasive Cardiac Surgery but also Neonatal/Infant/Pediatric Cardiac Surgery. He performed over 7,000 successful Pediatric and Adult Surgeries and has been well-known for successfully performing many advanced and complex surgeries varying from a 1 day old infant and a infant weighing just 900 gms to a 90 year old patient in India.
"Even so, Andrea's case was a challenge" the doctor recollects. "Planning the treatment for Andrea wasn't quite an easy task. Open Heart Surgery at the size and age of Andrea can potentially give rise to varied complications like bleeding in the brain, Gangrene of blood etc."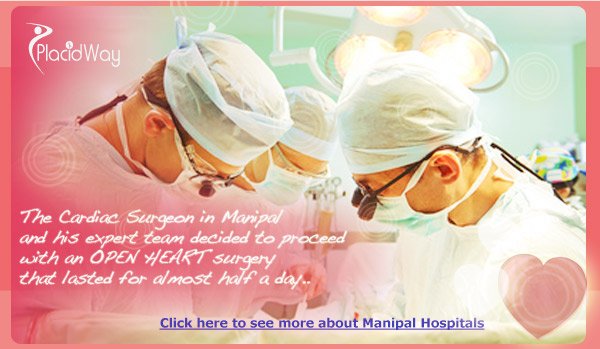 Manipal Heart Institute with the technique and skills were all there, thus the possible ill effects were minimized. The Cardiac Surgeon in Manipal and his expert team decided to proceed with an open heart surgery that lasted for almost half a day.
Today Andrea was successfully discharged, has been taken off the oxygen supply and is feeding on her own.
"Infancy is the most precious time of an individual and we know that a new life will begin for Andrea following this open heart surgery. As simple as it may sound that the surgery offered a cure for Andrea, it is also the cautious and timely steps taken by the parents that gave Andrea the chance at a normal life."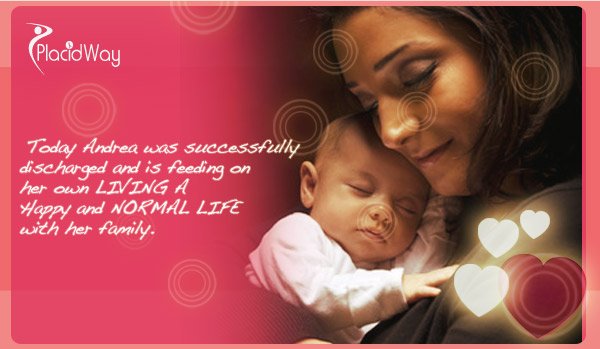 "Today cardiac care in the right hands and at the right time can produce absolutely fantastic outcomes and Andrea has recovered well and we are sure that she is going to have a healthy future" stated Manipal's cardiac surgeon.
"Adding Quality to life and health has been the most prestigious recognition that Manipal Center for cardiology is known for", states the Chairman of Manipal Heart Institute, Manipal Health enterprises.
Manipal Heart Institute is among the select few centers in India with the means and people necessary to handle the end-to-end cardiac care of individuals. The success rates of this center are of International standards.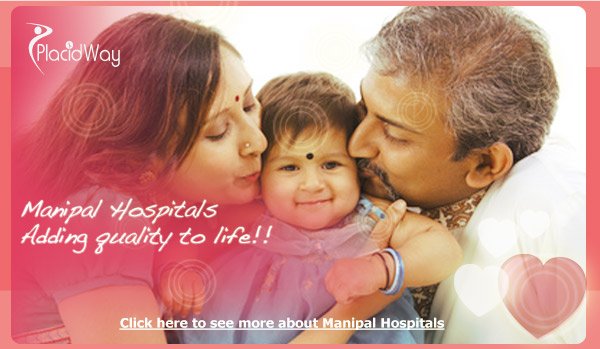 At Manipal Heart Institute India, we have treated millions of people with cardiac ailments and with severe complexity and have been witnessing the joy of seeing them resume their normal lives.
The young ones getting back on the playgrounds, the middle aged preferring to climb stairs at their work place leaving their colleagues stunned, and the elderly getting back with their grand children are the recognitions that keeps this center going.


To learn more and to enquire about Manipal Hospitals
and Open Heart Surgery in India, please click the button below!