Top 5 Treatments for Medical Travellers
Alternative Medicine Overseas, General Medicine Abroad, Beauty Procedures, Dentistry Treatment, Stem Cell for Chronic Diseases, Obesity/Bariatric/Weight loss Surgeries, Fertility Treatments, Alternative Medicine, Top Cosmetic/Plastic Surgeon,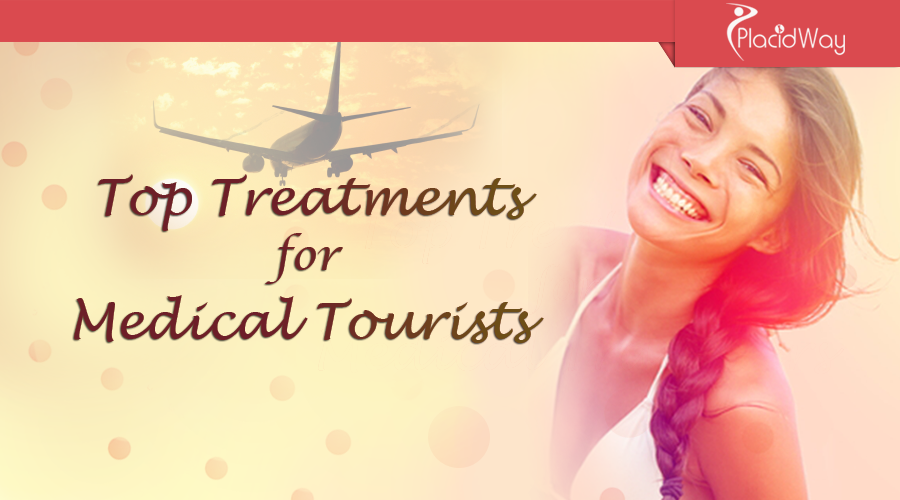 Top 5 Treatments for Medical Travellers
There are a lot of reasons why global patients make an effort to travel abroad and seek the most affordable yet high quality healthcare. The respondents that have been surveyed in the Consumer Demand Analysis conducted by PlacidWay indicated they have travelled to seek healthcare abroad. These respondents journeyed out of their home countries for various treatments and procedures, ranging from dental, to cosmetic and even stem cell treatments. Here is a compilation of the most popular treatments made by medical travellers in the year 2014.
1. Cosmetic/Plastic Surgery. Aside from being healthy, improving one's looks may it be through beauty treatments or cosmetic surgery remain our priority. Proof of its relevance in the medical tourism industry is evident as it topped the list as the most common procedure patients travel for. The most visited destinations are Thailand, South Korea, Mexico and Turkey while the common procedures under it arebreast implants/augmentation, liposuction, tummy tuck and face lift. The average cost for breast augmentation in Mexico is $4,500, in Turkey – $4,000, in Thailand – $3,000, and in South Korea – $7,000. Liposuction is also available in Europe for an average cost of $3,000. Tummy tuck procedures are affordable in Mexico ($3,950 – $5,800), Turkey ($2,800 – $4,300), Thailand ($2,500 – $4,800), South Korea (starting from $8,200), and Europe ($2,250 – $14,600). Prices for face lifts in these countries can range from $2,300 to $9,000.
2. Dentistry. Based on PlacidWay's Consumer Demand Analysis, the most prevalent treatment among international patients was dental treatment. The rise of dental tourism is due to the increasing consciousness of people to receive dental hygiene and the limited insurance coverage from insurance companies. Among the most common treatments are placement of dental implants and crowns. Further, the most sought after destinations are Mexico (Tijuana, Los Algodones), Turkey (Istanbul, Izmir), India and Costa Rica. The cost of dental implants in Mexico can range from $700 - $1,425, from $620 to $1,220 in Turkey , from $500 to $1,300 in India, and from $800 to $950 in Costa Rica.
3. Obesity/Bariatric Surgery. The problem with weight management and obesity is one of the reasons why this procedure makes 3rdamong the top treatments. Nonetheless, the good news about treating obesity is that if diet and exercise don't work, you can always go for an affordable gastric band (lap band), and gastric sleeve which are common in countries like Mexico, India, South Korea, Turkey, Costa Rica and Thailand. The cost for sleeve gastrectomy in Costa Rica is $7,900 and $14,500 in Thailand. Lap band surgery costs range from $11,000 – $13,400 in Thailand and in Costa Rica the price can reach $9,000.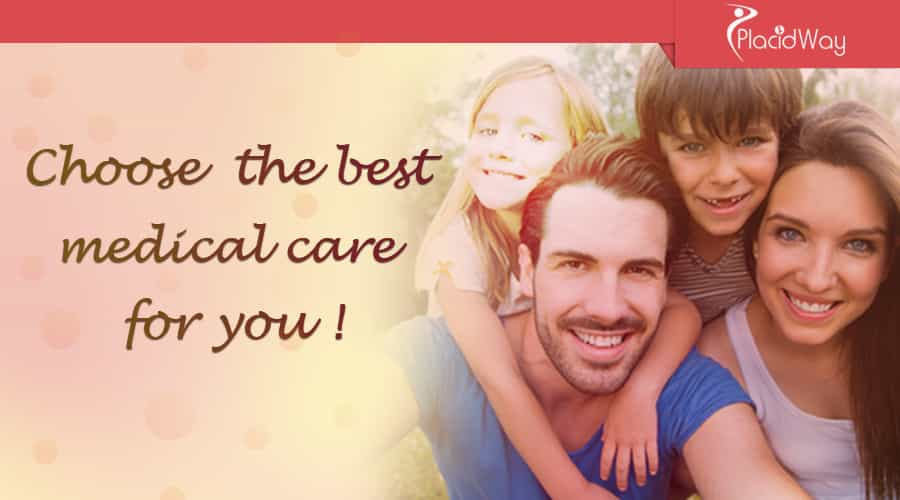 4. Fertility Treatment. Deciding to undergo infertility treatments abroad is not an easy call especially if you are concerned about moral and religious issues. Despite the contradictions, infertility treatments make the top 4 of treatments medical tourists avail of abroad. Top destinations for these procedures are India, Thailand, Turkey, Mexico, Cyprus and Georgia while the common treatments include In Vitro Fertilization (IVF) and Surrogacy. The cost of IVF in India is $3,500, and the prices for Surrogacy range from $10,000 to $20,800. In Mexico, Surrogacy is $38,500 and the costs for IVF range from $5,000 to $11,000. In Georgia, IVF is $3,500 and Surrogacy is $28,000.
5. Stem Cell for Chronic Disease. Having been diagnosed with a chronic disease such as Alzheimer's and Parkinson's can be devastating. Although there have been clinical trials for new treatments, some remain hopeless of the treatment outcomes and prognosis. Despite these, some patients have newfound hope in Live Cell Therapy. These treatments work by replacing damaged organ cells or by supporting intrinsic cell repair – that is why they possess so much potential to be used in the treatment of chronic conditions such as Alzheimer's, Parkinson's and diabetes.
Aside from the hope it brings, currently, the consumer demand for live cell treatments continue to rise and are also driven by consumer advertising of clinics throughout the world, both in newly developing countries such as India, China, Mexico, and 1st world countries like the US and Europe. For this reason, this ranks fifth of the treatments obtained by global patients. Countries that are most visited include Austria, Germany, Ukraine, Mexico and Lebanon. The costs for live cell treatments for Alzheimer's disease in Mexico and Europe range from $10,500 to $14,000. For Parkinson's disease, prices range from $10,500 to $14,000 in Mexico, and for diabetes the prices are $21,445 in Austria, $6,750 in Germany, $9,000 - $13,800 in Mexico.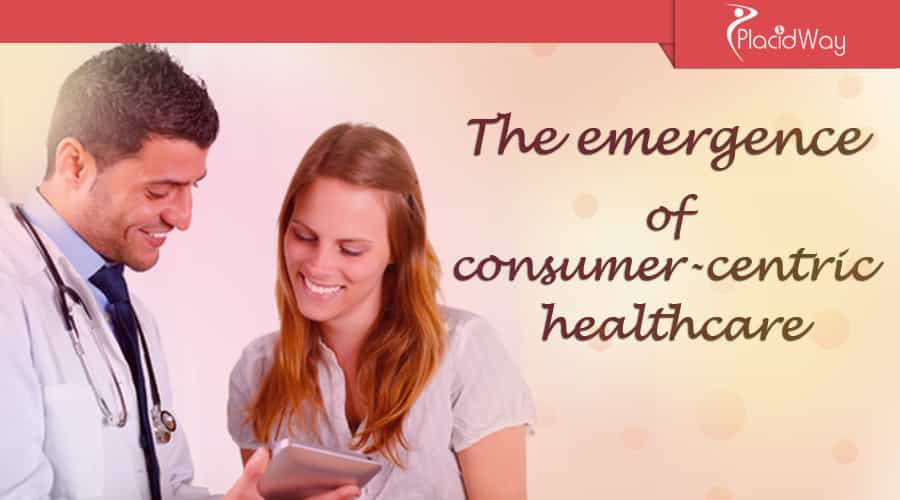 The emergence of consumer-centric healthcare
The continued rising cost of healthcare services in their home countries will still prompt thousands of individuals to travel overseas where quality and affordable care is at hand. While Thailand and India continue to be one of the most popular medical tourist destinations, other countries are keeping up with the trend. These include Germany, Mexico and the US - as these are the top destinations the respondents visited, based on the research.
Furthermore, other research findings revealed that cost, modern technology, and getting a second opinion were the main reasons for which individuals considered healthcare travel. Also, the criteria for choosing a healthcare facility for medical travel include the doctor's experiences as well as availability of a treatment.
"Conducting a global research survey to understand the changing demands of medical travellers is important so we can properly align the healthcare solutions available for them," states Mr. Pramod Goel CEO of PlacidWay. "We should not undermine important details such as prices that fit budget constraints; availability of treatments as well as destinations that could provide treatments are very important," says Mr. Goel.
"The numbers of global patients traveling from their home countries across borders will continue to rise. In this new era of healthcare, aside from expensive costs, long waiting lists and lack of latest treatments and technologies now prompt individuals from all over the world to seek affordable and available high quality options from other destinations," explains Mr. Goel.
By understanding specific needs of medical travellers, we develop and customize better medical options for them which is also critical for the medical industry to grow. Equally important is the increasing awareness of these health solutions to international patients who need life-saving treatments not available in their home countries.
About PlacidWay:
PlacidWay is one of the leading medical tourism providers in the world who performs extensive market and consumer studies to accurately analyses the most current supply and demand data for medical travel. PlacidWay's consumer analysis can help medical tourism organizations align the right healthcare solutions to the fast changing needs of global medical consumers.
Do you need specific treatments other than these? If you do, please do not hesitate to contact us!
2015-04-09 / Updated on: 2021-01-08