Affordable Heart Surgery in Italy
Italy Offers International Patients Top Scoring Hospitals for Cardiac Surgery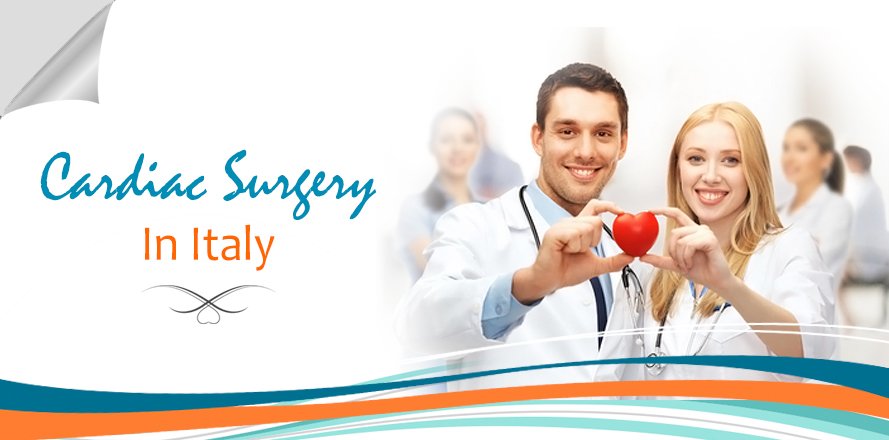 Top Scoring Hospitals For Heart Surgery in Italy
The emotions most people go through upon being told of the requirement for heart surgery are fear, depression, stress, anxiety and anger. If you are experiencing those emotions you are having a normal reaction to the bad news. The words "fear" and "surgery" are inextricably connected; to be a patient means to give up control and place yourself in the hands of doctors, whose job is to lead you through the maze of treatment options and back to recovery. Should you or someone you love face the option of surgery, it is important to remind yourself of the many technical advances made by modern medicine in recent decades.
Hospitals in countries such as Italy have excellent medical and surgical facilities and offer an attractive alternative which you may wish to consider if you are looking for heart surgery abroad. Centro Cardiologico Monzino in Milan is an IRCCS (Scientific Institute for Research and Treatment) dedicated to cardiovascular diseases. The Institute, accredited with the National Health Service, has a Specialised Emergency Unit for cardiovascular emergencies and, as part of Lombardy's 118 emergency system, guarantees 24 hours a day, 7 days a week services, including the treatment of acute myocardial infarction by primary angioplasty, aortic acute syndrome, cardiac and vascular surgical emergencies.
Overview
Cardiac surgery is a branch of surgery that diagnoses and manages cardiovascular diseases. The first surgery on the heart was performed in Oslo in 1895. Frequently, it is done to treat complications of ischemic heart disease (for example, coronary artery bypass grafting), correct congenital heart disease, or treat valvular heart disease from various causes including endocarditis, rheumatic heart disease and atherosclerosis. It also includes heart transplantation.
Heart Surgery Procedures
Coronary artery bypass grafting (CABG) is the most common type of heart surgery. CABG improves blood flow to the heart and surgeons use CABG to treat people who have severe coronary heart disease (CHD).

Transmyocardial Laser Revascularization (TMR) is surgery used to treat angina and is most often used when no other treatments work.

Heart Transplant is surgery to remove a diseased heart and replace it with a healthy heart from another person. Most heart transplants are done on patients who have end-stage heart failure.

Heart Valve Repair or Replacement - The heart has four chambers where blood is pumped through aided by four heart valves. The blood is pumped through in only one direction, and here the heart valves play key roles. They open and close to let the blood flow in only one direction at each heartbeat. Currently, surgery to replace the valve is the traditional treatment for reasonably healthy people. However, catheter procedures might be a safer option for patients who have conditions that make open-heart surgery very risky.

Pacemaker - A heart beats (contracts) due to electrical impulses from the heart muscle. For some people, these impulses do not work properly, causing the heart to beat too fast, too slow, or irregularly. To help the heart beat regularly, an implantable (or artificial) pacemaker is inserted into the patient's body. This small device (the size of a matchbox) is run by a battery.

Open-heart surgery is any kind of procedure in which a surgeon makes a large incision in the chest to open the rib cage and operate on the heart. "Open" refers to the chest, not the heart. Depending on the type of surgery, the surgeon also may open the heart.

Beating-heart surgery - Since the 1990s, surgeons have begun to perform "Off-pump" – coronary artery bypass surgery without the cardiopulmonary bypass. In these operations, the heart is beating during surgery, but is stabilized to provide an almost still work area in which to connect the conduit vessel that bypasses the blockage.

Minimally invasive surgery - A procedure that has grown in popularity is robot-assisted heart surgery. This is where a machine is used to perform surgery while being controlled by the heart surgeon. The main advantage to this is the size of the incision made in the patient. Instead of an incision being at least big enough for the surgeon to put his hands inside, it does not have to be bigger than 3 small holes for the robot's much smaller hands to get through.

Aneurysm Repair - An aneurysm is a balloon-like bulge in the wall of an artery or the heart muscle, and can occur if the artery wall weakens. Over time, an aneurysm can grow and burst, causing dangerous, often fatal bleeding inside the body. Aneurysms in the heart most often occur in the heart's lower left chamber (the left ventricle). Repairing an aneurysm involves surgery to replace the weak section of the artery or heart wall with a patch or graft.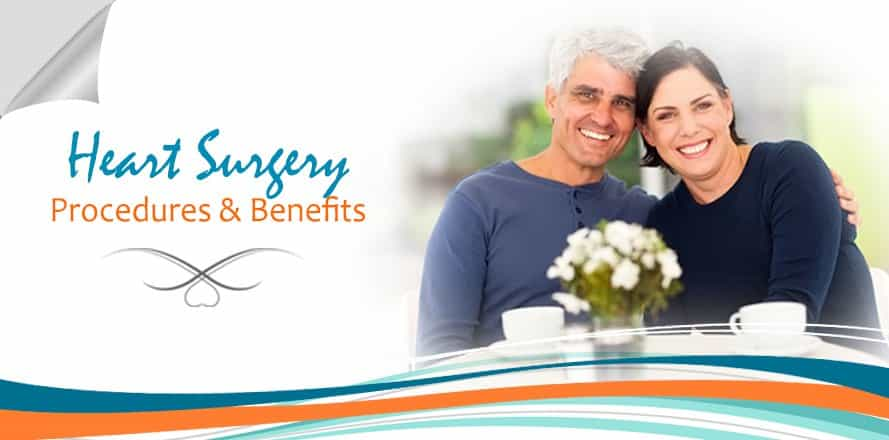 Benefits of Heart Surgeries and Procedures
Because healthy cardiac health is vital for life, the benefits of heart surgeries and procedures to help restore optimal function of all aspects of the heart muscle are endless. However, as with any type of surgery, there are risks involved, and cardiac surgery options and procedures need to be carefully evaluated by both patient and physician to determine the most optimal prognosis. After recovering from heart surgery, you should be able to return to work, but it may be necessary to change the type of work you do. For example, you may not be able to do a job that involves heavy physical exertion.
How to Find a Heart Surgeon
A heart surgeon must meet basic requirements and training for certification in various cardiac fields and techniques, as well as specialties. A cardiac surgery resident may stand anywhere from five to ten years training to become a fully qualified surgeon in cardiac surgery and procedures. Cardio thoracic surgeons typically complete a five-year general surgery residency, followed by two to three years of specialization in cardiothoracic surgeries. Various licensing boards that certify surgeons in cardiac surgery as well as subspecialties differ per country of origin. When looking for qualified cardiac surgeons in any country, look to national and statewide boards, associations, and memberships in specific cardiovascular specialties.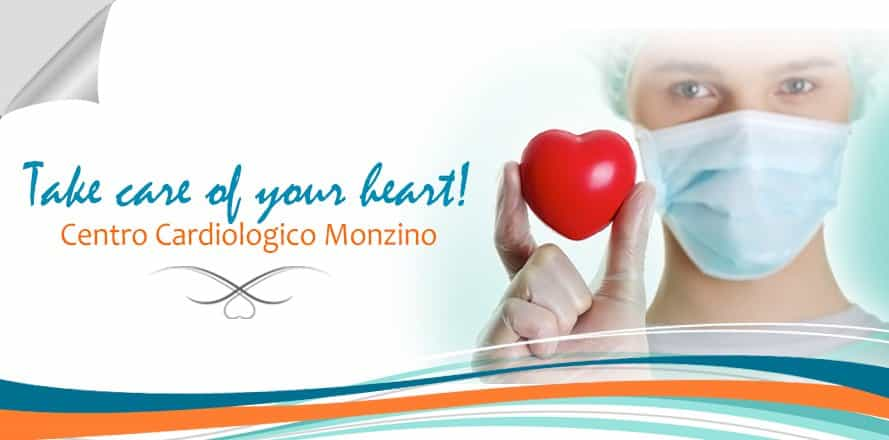 Centro Cardiologico Monzino, exclusively devoted to the treatment of cardiovascular diseases
Centro Cardiologico Monzino in Milan was founded in 1981 and has been a Scientific Institute of Research and Treatment since 1992. CCM is home not only to the Degree Course in Medicine and Surgery but also to the Schools of Specialisation in Cardiology and Heart Surgery and the Degree Course in Cardiovascular Physiopathology of the University of Milan.
CCM is one of the 47 Research Hospitals and Treatment Centers in Italy and it is the first for cardiovascular diseases. It follows a multidisciplinary approach to patient disease through the organization of two major departments: Cardiology & Cardiovascular Surgery.
CCM offers complete cardiac care for a variety of medical conditions such as:
coronary heart disease

arrhythmias

heart valve and replacement

heart failure and hypertension

thoracic and abdominal aortic disease

aneurysms

peripheral vascular disease

venous insufficiency

non-healing wounds
CCM's physicians are dedicated to offering patients the best and latest technological available methods for prevention and cure of cardiovascular diseases, and all patients have equal rights to treatment, regardless of their nationality, sex, race, religion or income.
About PlacidWay:
With growth in medical travel, there are many options at affordable prices and possibility to fulfil parenting dreams. PlacidWay, a leader in the medical tourism industry, offers extensive information related to medical travel, international medical providers, foreign treatment packages, as well as global destinations for health travelers. PlacidWay's network has over 300 renowned medical centers from 35 countries, and is able to help customers from all over the world get access to personalized, safe, and affordable medical care meeting their budget requirements.
Contact us to find out more about cardiac surgery options in Italy!
2015-05-13 / Updated on: 2022-03-29