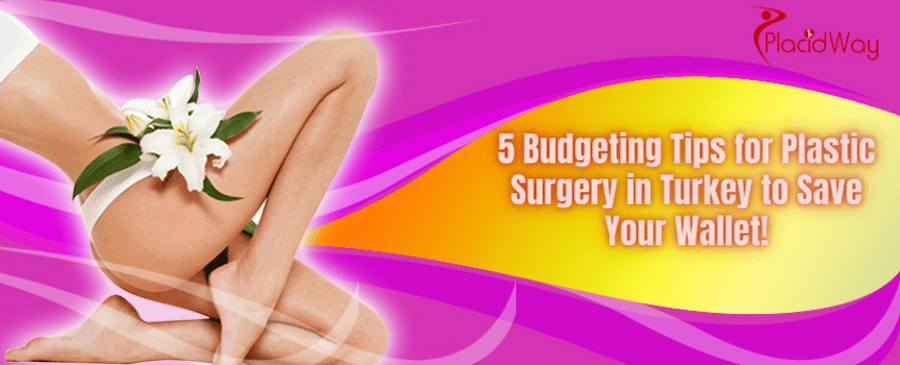 5 Budgeting Tips for Plastic Surgery in Turkey to Save Your Wallet!
Plastic Surgery in Turkey is a popular destination, as well as an option for local and foreign patients to improve their beauty and good looking appearance they desired. The underlying reason is that there are many qualified surgeons in Turkey, low costs, and patients can get high-quality surgery plus vacations
Even some well-known celebrities have made Turkey their choice to obtain Plastic Surgery, for example Danielle Lloyd, English Model, who did Rhinoplasty in Turkey, as well as English Reality Star, Kendall Rae. In addition, Turkey is chosen as a country with 2nd Rank in Europe and 10th in Global with top Plastic Surgeon according to International Society of Plastic Surgery (ISAPS). With its promising popularity, Turkey nowadays becomes top destination for Plastic Surgery, such as Rhinoplasty, Breast Implant, Tummy Tuck, Mommy Makeover, Liposuction, BBL, and many more that you should consider.
Of course, even though it is known as an affordable destination for Cosmetic/Plastic Surgery, you still have to plan your budget well. Without careful budget planning, you will definitely mess up with your budget and unable to face the unexpected things that lie ahead, especially if you come from another country. You need to plan clearly, realistically, and smartly so that your Plastic Surgery trip in Turkey goes smoothly, and saves even more money for your wallet. Want to know the trick? Check out more information compiled by PlacidWay below:
1. Set Reasonable Budget Beforehand
Of course, only you know for sure what a rational budget you can afford when undergo Plastic Surgery in Turkey. Also, make sure to ask the Customer Representative from your chosen Plastic Surgery Clinics in Turkey about the cost of the procedure. Be specific and also make a clear mapping of costs outside of surgery, such as cost for round-trip transportation, hotels, food, accommodation, and budget for unexpected expenses.
For example, let's assume the cost of Breast Implants in Turkey is $3,000, the cost of round trip transportation is $1,000, the hotel is $1,000 for 7 days, and the cost of meals and other necessities is $1,500. At least, a safe budget that you need to prepare is $6,500.
2. Choose Plastic Surgery Packages with Valuable Offers
Did you know that there are many choices of Plastic Surgery Packages in Turkey that provide attractive offerings? You can check it on our Turkey Plastic Surgery Packages page for more information. Why choosing Packages are more worthy? Generally, the Packages include several inclusions or benefits that you will get, for example 1-3 Days stay at Hotel, Transfer Vehicle, Pre/Post Surgical Evaluation, Meals, Recovery House, etc. That means, your accommodation costs will be cut more, and you can save more money.
3. Consider Using Medical Insurance if Possible
As stated by ISAPS Guidelines for Plastic Surgery Tourists, Most health insurance providers do not cover individuals for surgery performed outside their own country. But, with the rise in medical tourism, international medical coverage is becoming more common. Therefore, you can ask if coverage is available through your insurance agent. Then, ask the Plastic Surgery Centers in Turkey of your choice whether they accept payment through medical insurance or not. Of course, if they accept payment through insurance, you can't imagine how much your budget can save.
4. Plan Your Accommodation, Transportation and Hotel Costs Wisely
What makes Plastic Surgery Abroad even more exciting is that you will be challenged to plan your trip properly, especially accommodation, transportation, and hotels. Fortunately, with the increasing demand for Plastic Surgery abroad, especially Turkey, you will see many choices of hotels, and transportation at very affordable prices. If possible choose a hotel that is close to the hospital or clinic you are going to.
5. Choose a Plastic Surgery Clinic with a Good Reputation and Guarantee Post Surgery Care
Choosing the right Plastic Surgery Clinic in Turkey and has a good reputation will make it easier for you to get the best service, and avoid the possibility of unexpected problems during surgery. The new problem means that the budget spends will increase. For that, some things you need to consider before deciding on Plastic Surgery in Turkey are Qualifications and Experience of Plastic Surgeons, Pricing, Inclusions, Facilities, and so on. If necessary, ask about the availability of Post Surgery Care, so that you too will be able to get the additional services you need to speed up recovery.
Price Comparison Plastic Surgery in Turkey Vs. Other Countries
The following is information about Plastic Surgery Pricings in Turkey vs. other countries in the world. It is not surprising that Turkey is in the spotlight for being able to offer a number of popular plastic surgery procedures at affordable prices. By choosing Plastic Surgery in Turkey itself, it will save you lot of penny.
| | | | | |
| --- | --- | --- | --- | --- |
| Procedures | Turkey | Canada | UK | USA |
| Rhinoplasty | $1,750 | $9,000 | $7,500 | $7,500 |
| Breast Implant | $3,000 | $8,000 | $9,500 | $10,000 |
| Tummy Tuck | $3,500 | $8,500 | $7,500 | $6,154 |
| Liposuction | $3,500 | $10,000 | $7,500 | $6,800 |
| BBL | $3,500 | $10,500 | $9,500 | $16,000 |
| Mommy Makeover | $7,500 | $15,000 | $10,000 | $20,000 |
Note: Price can change depends on patient conditions after examination and complexity of the procedures. Please follow price policy of clinic you choose in Turkey.
For more information about Turkey Plastic Surgery Packages available, you can check below:
Liposuction Packages in Turkey
Rhinoplasty Packages in Turkey
Breast Augmentation Packages in Turkey
Eyelid Surgery Packages in Turkey
Hair Transplant Packages in Turkey
Breast Lift Packages in Turkey
Plan Your Budget Now, and Your Plastic Surgery Vacattion in Turkey Will Save You More Money!
You can follow the tips above so that you can have an unforgettable and comfortable experience during the journey for Plastic Surgery Vacation in Turkey. If you need further insight, advice, or information on current prices, don't hesitate to contact us: