PlacidWay Joins With the Medical Tourism Association to Promote Global Healthcare
PlacidWay Joins Medical Association , About the Company,

PlacidWay Joins Medical Association:
Patient-centered care is the focus of this year's World Medical Tourism and Global Health Care Congress in Chicago, a task that PlacidWay, an international medical provider, has been offering for years.
A growing number of emerging markets worldwide have become the focal point of interest with international medical providers. PlacidWay, a leading medical provider based in Denver, Colorado has focused on international medical markets for years.
"At PlacidWay, our focus has, and will continue to be, options and choices for medical patients," says Pramod Goel, CEO of PlacidWay. "Whether you're looking for cosmetic surgery or cardiac care, medical tourism abroad offers some of the most highly educated, experienced and capable medical providers in the world. We offer access to those choices and options to our customers."
The upcoming 4th World Medical Tourism and Global Health Care Congress during October 25 through the 28th in Chicago, Illinois at the Marriott Renaissance Schaumburg Convention Center Hotel.  "The theme for this year's world Medical Tourism and Global Health Care Congress is "Year of the Patient in Emerging Markets", says Jonathan Edelheit, CEO, Medical Tourism Association."Last year's medical tourism conference enjoyed over 1,200 attendees from 87 countries, with a completely sold out exhibit hall offering over 100 sponsors and exhibitors.  We're expecting even more this year."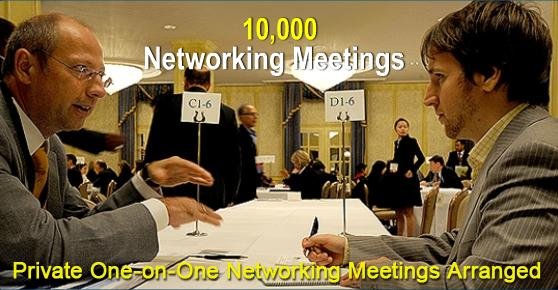 The World Medical Tourism and Global Health Care Congress will focus on targeting some of the largest growing areas for medical tourism including Russia, China, the Middle East, the gulf coast and CIS countries. The 2011 conference is expected to bring over 1,500 attendees, many of whom will be taking advantages of other integrated conferences including the second Global Benefits Conference and the second Healthcare Development Conference.
Tracking emerging medical tourism regions and attracting healthcare buyers and providers not only from the United States but also around the world has led to an ever-growing attendance and creation of exhibits at the Medical Tourism Congress. Over 100 speakers and hundreds of healthcare buyers are expected to attend this year's conference, with special attention paid to global insurance and benefits programs. Sustainable healthcare development focuses on medical tourism cities as well as benefits and offerings provided by travel insurance, global health insurance companies, expatriate healthcare and opportunities that grant medical providers and receivers some of the best options in the world when it comes to healthcare delivery.
The Medical Tourism Association is hosting this event, one of the worlds largest in the medical tourism industry. Developing business-to-business relationships between international stakeholders and addressing the growing needs and demands of a consumer market has encouraged greater interest in education regarding global medical tourism.
"Information, resources and education regarding treatments, facilities, and physicians and surgeons such as those we offer at PlacidWay help develop relationships and increase our patient's access to the best in medical care from around the world," concludes Goel. "Consumer awareness is the foundation of our success and we continue to provide up-to-date and reliable information through our portal."
About the Company:
PlacidWay is a leader in the medical tourism industry, dedicated to offering accurate, up-to-date information and resources regarding medical travel, international providers, treatments, procedures and destinations for international travelers. For press inquiries about PlacidWay or to arrange an interview with Pramod Goel, call +1.720.897.6201, or visit [email protected]. 
Please Click here to request more information.
2011-02-14 / Updated on: 2022-03-28