Greece is emerging as a leader in medical technology and surgical procedures, offering highly qualified, trained and experienced care in all medical fields. New and developing partnerships between PlacidWay, a global leader and U.S.-based medical resource for international patients, and physicians, surgeons and medical facilities and hospitals in Greece provide enhanced medical tourism services and health and wellness access points in Europe.

Such partnerships between PlacidWay and healthcare delivery services in Greece mean travelers in Europe and those arriving from other continents have additional choices in medical care and provide streamlining of destination management services. PlacidWay partners with the best doctors, hospitals, transportation and accommodations for medical travelers, offering the latest technologies, treatments and procedures in medical tourism research and development.

Growing Service Providers in Greece Offer Choices
The growing number of participating healthcare providers in Greece has enabled PlacidWay to increase offerings of premium service providers at affordable prices in a large number of medical fields and technologies.

Medical tourism in Greece that hissed International Healthcare standards and offers travelers comprehensive and integrated healthcare delivery services and systems in the cradle of civilization itself. From fertility treatments, diagnostics, the latest in surgical techniques in the fields of orthopedics, cardiac care, bariatric surgical procedures and internal medicine has encouraged large numbers of medical travelers to seek the best in such care in popular tourist destinations such as Athens, one of the oldest cities in the world.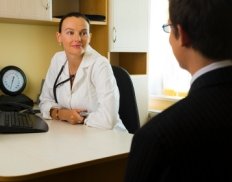 Greece offers travelers best in private dental care, cosmetic and restorative dentistry, aesthetic medicine and cosmetic surgery. From the latest in high-tech, assisted reproductive technologies (ART) on the island of Crete, Greek physicians, surgeons, nursing staff, and facilities are dedicated to the health and wellness of their citizens as well as visitors who arrive in their country seeking the best and most experienced in the healthcare field.

Healthcare in Greece
The healthcare system in Greece is ranked as one of the highest in the world. According to the world health organization, costs for health care in Greece remain among the lowest in the world. Major hospitals clustered in Greece's larger cities served the multidimensional needs of medical fields such as orthopedics, fertility, cardiac care, oral and dental procedures and more. Prescription drug costs in Greece remain among the lowest in the world, the highly trained pharmacists and pharmacies dispense the latest in drugs and medications.

Emergency services and care in public hospitals is available free of charge for every resident as well as visitor to the country, and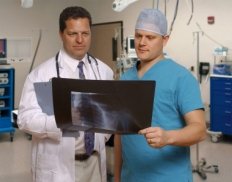 multitudes of outpatient clinics are located in rural areas, with correspondence, communication and cooperation between staff with larger public hospitals.

Traveling To Greece for Medical Care
As the birthplace of modern medicine, Greece also offers exquisite architecture, art, museums, accommodations and friendly people, inviting and welcoming visitors from all regions into their country.

PlacidWay is extremely pleased to expand operations and facility opportunities for international travelers that offer modern, affordable and excellent health care and treatments to individuals from around the world," says Goel. "Our developing partnerships with excellent and qualified providers in Greece offer a spotlight on Greece as not only a wonderful tourist destination, but as a premier medical destination. Everyone deserves the best in health care options and opportunities, and PlacidWay, and now Health Greece, is doing our best to make sure that medical care is accessible to everyone."
Please Click here to request more information from Health Greece.