Dentaris Cancun Riviera Maya Dentistry
The appearance of your smile means the difference between feeling confident or self-conscious - and no one deserves to have a less than stellar smile.
Dental procedures are often costly in the United States, now you have a better option to improve your looks and confidence at a fraction of the cost and with the same quality plus the beautiful surroundings of Cancun or Playa del Carmen?
Since 1983, Dentaris has used the latest technology and highest degree of professionals to transform thousands of smiles giving back to our patients the functional and aesthetic appearance they have always dreamt of.
Dentaris is located in one of the most popular tourist destinations in the world - beautiful sandy beaches, flawless coastal scenery and hospitable people make any trip to Cancun or Playa del Carmen a perfect option - and the cost savings involved with going abroad for dentistry makes it even more desirable!
Specialists at Dentaris are constantly training in the newest procedures to provide patients with the most up-to-date treatments possible - and with advanced technological equipment, materials and techniques, patients receiving care are thoroughly satisfied.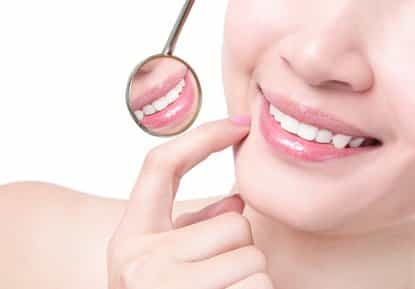 Hayley decided to fix her smile after receiving a recommendation for Dentaris from a friend. "I have completed a full makeover of my smile with the help of Dr. Berron and Dr. Salcido (braces, bone removal, gum alignment, 8 veneers and whitening). I was an especially nervous patient but the all staff were helpful and friendly and spoke fluent English which made me more comfortable. I would recommend Dentaris over any private dental establishment I had previously experienced while I was living in England. I was so happy with my results that I brought my sister over from the UK to do
some of the same procedures."
Dentaris features highly qualified specialists, and belongs to a number of organizations from the United States, including the American Academy of Cosmetic Dentistry, American Dental Association as a Medical Tourism Association Member, and the American Academy of Implant Dentistry.
Specialists at Dentaris combine decades of experience, training and education to provide patients with the best care possible.
Services available include:
Veneers
Implant dentistry
Porcelain crowns
Porcelain bridges
Tooth-colored fillings
Tooth whitening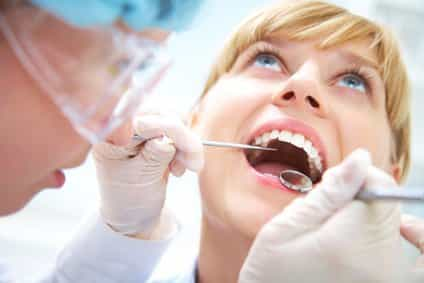 Since many of the procedures are offered at Dentaris Cancun Dentistry, overnight stays are not required - meaning you can easily enjoy much of your stay in the Mexican Rivera. Area hotels fit any budget and offer a variety of amenities, and are close to beautiful shopping districts, restaurants and entertainment. After a tooth whitening treatment, show off your smile while lying out in the sun on one of the world's best beaches!
Medical tourism makes it possible for anyone to receive the treatment one deserves to live the best life possible. Douglas suffered from depression and a lack of social interaction because his teeth were deteriorating quickly. "The cost of dental work was so out of reach for me I had decided to just accept my fate as a loser and keep in the background most of the time. When I met Dr. Berron he gave me his plan for restoring my whole mouth. Dr. Berron came in two hours early every morning to see me and that impressed me quite a bit. The office was very clean and modern. For the first time in 40 years, I was able to smile and be proud of my teeth. Things changed for me in many ways. It took several weeks to set in that I could open my mouth and not be ashamed. I must have looked in the mirror 100 times a day for the first 6 months after I got my new teeth."
The Dentaris Cancun Riviera Maya Dentistry is one amazing option using medical tourism to see a new area of the world, undergo a life-changing procedure, and save money doing it!