Dentures in Turkey - Choose Best Price and Clinic
Affordable Option for Missing Teeth is Getting Dentures in Turkey
Do you feel less confident because of missing teeth? Dentures can be a good option to replace missing teeth and improve your appearance. With affordable and safe Dentures in Turkey, you'll feel confident again while smiling! 
Read this guide to make the right decision regarding the clinic, dentist, and package deal in Turkey.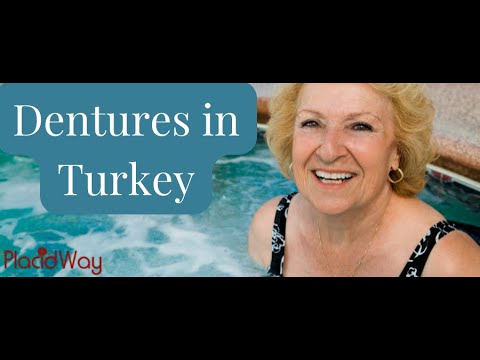 ---
Choose Low-Cost Package for Dentures in Turkey
Dental care doesn't have to be expensive. In Turkey, you can get dentures at an affordable cost starts from $370. You will get the dental care you need without breaking the bank.
Choose a package option that best suits you by first checking their inclusions.
Check out the important information on affordable package of Dentures in Turkey.
---
Cost of Dentures in Turkey
High-quality dentures in Turkey cost $330. The maximum price is $650. In the other leading countries, you'd have to pay over $1,000, which is up to 70% more expensive than in Turkey.
It's not just that you'll save money, but also be able to enjoy the beauty of Turkey's places and vacation along with the dental work. The table below compares the costs between Turkey, and your home country.
Dentures Centers Cost Comparison in Turkey
| Provider | Procedure | Price |
| --- | --- | --- |
| Dentart Implant and Aesthetic Dentistry | Dentures, Dentistry | $500 |
| Bergedent Aesthetic Dental and Implantology | Dentures, Dentistry | $650 |
| Denart Turkey Dental Centre | Dentures, Dentistry | $450 |
| Dentalays Dental Center | Dentures, Dentistry | $330 |
Dentures Cost Comparison in Turkey

| Country | Procedure | Price |
| --- | --- | --- |
| Australia | Dentures, Dentistry | $1151 |
| Ireland | Dentures, Dentistry | $1930 |
| Italy | Dentures, Dentistry | $1683 |
| United Kingdom | Dentures, Dentistry | $1900 |
| Canada | Dentures, Dentistry | $1300 |
| United States | Dentures, Dentistry | $1500 |
---
Top 6 Dental Clinics in Turkey for Dentures
Turkey has a large network of dental clinics throughout the country, offering patients the option to receive high-quality dental care at a convenient location. The clinics work with some of the best dentists in Europe, and even worldwide.
You can rest assured that in these clinics you'll feel safe during your treatment. They use top-notch technology and the newest materials for effective dental work.
Here are the top 6 clinics and their profiles below.
---
Explore Dental Care in Turkey Videos
Want to explore videos about dentures and Turkey? Great to know that because we have already prepared some useful videos for you. Below you can see which clinics to choose from in Turkey, a video guide for dental work abroad, and a patient testimonial.
---
Dental Work in Turkey Reviews
Interested to find what former patients say about dentures in Turkey? In this section, you can read some of the patient's experiences after getting their dentures done in Turkey.
---
Important FAQs about Dentures in Turkey
Our Q&A section is dedicated to answering the most common questions patients as you have. Since you're coming for the first time in Turkey for dental work, many questions and doubts come to your mind, such as:
Which dental clinics to choose from across Turkey and
Who are the best dentists in Turkey?
Read our answers below to find out.
---
Board-Certified Dentists in Turkey for Dentures
Dentists in Turkey are some of the best in the world. Besides being board-certified, Turkish dentists also attended international schools. That's why many people worldwide travel to Turkey for their dental needs.
Dentists in Turkey can provide the best care for their patients, and they do it with a high level of skill and expertise. Check our list of recommended dentists in Turkey and choose the one who can help you achieve the smile you've always wanted.
The dentists on this list are also up-to-date on the latest techniques and equipment, meaning that you can rest easy knowing that your dental care is in good hands.
---
Dental Tourism in Turkey - Discover a land full of surprises!
One of the largest and most diverse countries in Asia, Turkey is a popular tourist destination with a rich history, diverse culture, and breathtaking scenery. Spanning two continents, Turkey offers a plethora of attractions for visitors of all ages and interests.
From cosmopolitan cities to idyllic beach resorts, from UNESCO World Heritage Sites to adrenaline activities, Turkey has something to offer everyone who visits. This is our list of places to visit in Turkey during our stay for dentures:
Aya Sofia Mosque - Great Architectural Wonder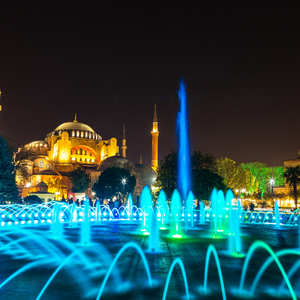 Explore Topkapi Palace - Museum complex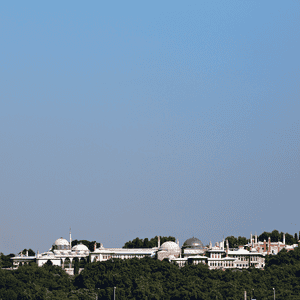 Stunning Antalya Resort by the Mediterranean Coast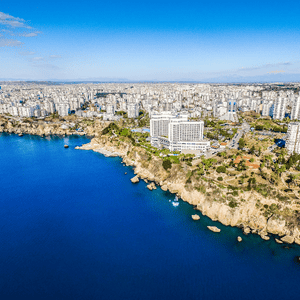 ---
Smile with Confidence after Getting Permanent Dentures in Turkey!
You can be confident now knowing that there's a solution to your missing teeth. Dentures in Turkey are an affordable and safe option because of which foreign patients come here for cheap dental work.
Feel free to contact our PlacidWay team for further guidance!
---