Stem Cell Therapy For Spinocerebellar Ataxia. Top Clinics
Package price starting from:
$10000
Treatment:
Stem Cell Therapy
Focus Area:
Stem Cell Therapy For Spinocerebellar Ataxia | Mesenchymal Stem Cells | Cost of Stem Cell Treatment for Ataxia | Mexico | Austria
---
Spinocerebellar Ataxia Treatment with Regenerative Medicine Packages Abroad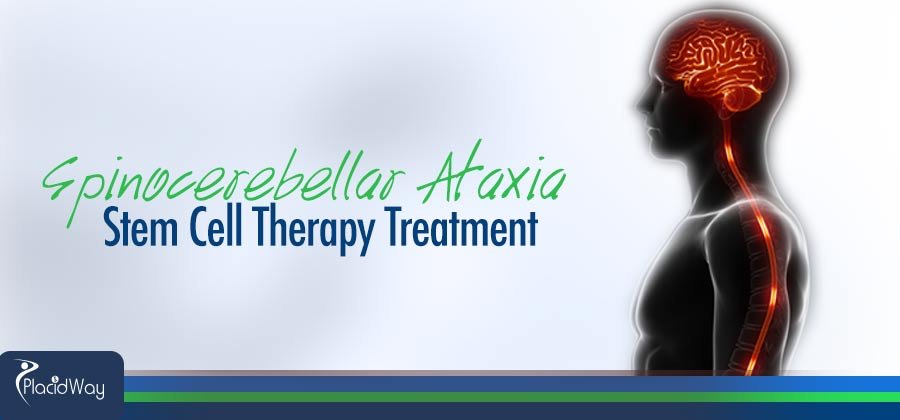 Have you ever wondered what the benefits of stem cell research are? Spinocerebellar Ataxia (SCA) is a genetic disorder that causes damage to the cerebellum, a part of the brain which controls movement and coordination.
The future of the condition is currently being determined with research. Many projects are going on, ranging from those experimenting with stem cells to those trying to determine what genes are involved in the disorder.
What Is Spinocerebellar Ataxia?
When people discuss spinocerebellar ataxia (SCA), they refer to a group of neurodegenerative disorders that cause progressive clumsiness. More than 35 different spinocerebellar ataxias are caused by a different genetic mutation. Furthermore, new forms continue to be discovered.
What Is Ataxia?
'Ataxia' means the absence of order. People with ataxia have problems with coordination. This is because parts of the nervous system normally control coordination and balance are affected. Ataxia is the principal symptom of a group of neurological disorders called cerebellar ataxias. Most are progressive.
Ataxia may also be a symptom of other conditions, such as multiple sclerosis or cerebral palsy.
Cost of Stem Cell Therapy for Spinocerebellar Ataxia Abroad
Stem Cell Therapy for Spinocerebellar Ataxia cost around $10,000 at our partner clinics. It is highly affordable for American patients who pay over for the same treatment at home.
Here is the cost comparison table to know more:
| | |
| --- | --- |
| | Spinocerebellar Ataxia Stem Cell Therapy Cost |
| | |
| Austria | $10,000 |
| | Between $25,000 and $50,000 |
Note: Contact our team or the clinic directly for more information about the final price. The price may vary depending on your condition and the complexity of the case.

Best Destinations for Spinocerebellar Ataxia Stem Cell Therapy
Here are the best clinics that offer effective and affordable Regenerative Medicine for Ataxia worldwide:
What Are the Treatment and Prognosis?
There is no known cure for spinocerebellar ataxia, which is a progressive disease (it gets worse with time), although not all types cause equally severe disability. Treatments are generally limited to softening symptoms, not the disease itself. The condition can be irreversible. A person with this disease will usually need a wheelchair, and eventually, they may need assistance to perform daily tasks.
Which Are the Spinocerebellar Ataxia Symptoms?
Loss of balance and coordination in hands, arms, and legs.

Walking becomes increasingly difficult.

Actions that require a high degree of motor control become more complex.

Ataxia usually progresses to affect the voice, throat, and tongue

Increasingly slurred, slow, and unclear speech

Difficulty swallowing (dysphagia)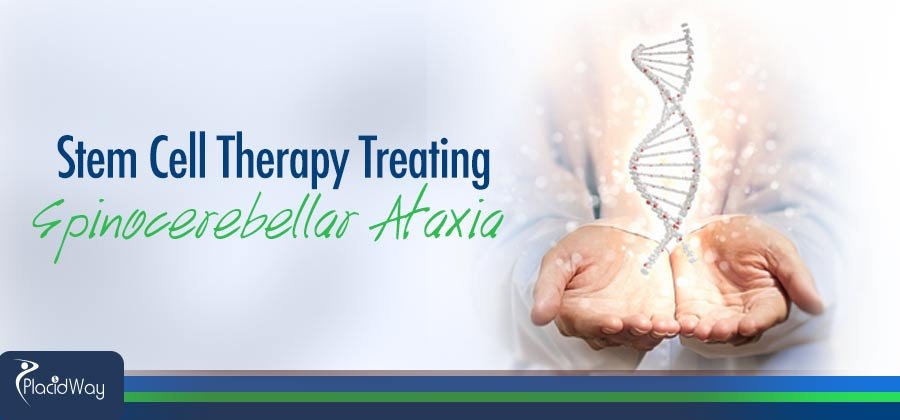 How Can Stem Cell Therapy Treat Spinocerebellar Ataxia?
It seems to have been a significant breakthrough as a treatment for Spinocerebellar Ataxia. Research on stem cells means the cells can be transplanted via lumbar puncture.
Patients who have received this treatment for Spinocerebellar Ataxia often feel their quality of life is vastly improved.
So perhaps the patient could not pick up something small because of the tremors; they can do so after the stem cell treatment.

Or maybe they had a double vision which has then gone on to be alleviated because of the improvements in research on stem cells.

Any shaking is vastly reduced, and the ability to walk can be greatly improved.
How to Book Stem Cell Therapy for Spinocerebellar Ataxia Package?
You can reach out to our Customer Care Team anytime to book affordable packages for Spinocerebellar Ataxia Stem Cell Therapy in Austria or Mexico.  If you want to know more about the stem cell procedure for genetic diseases performed at clinics worldwide and which are the best options for you, contact us to find out.


---
Stem-Cell-Therapy Related Packages
Stem-Cell-Therapy Related Experiences