Package Details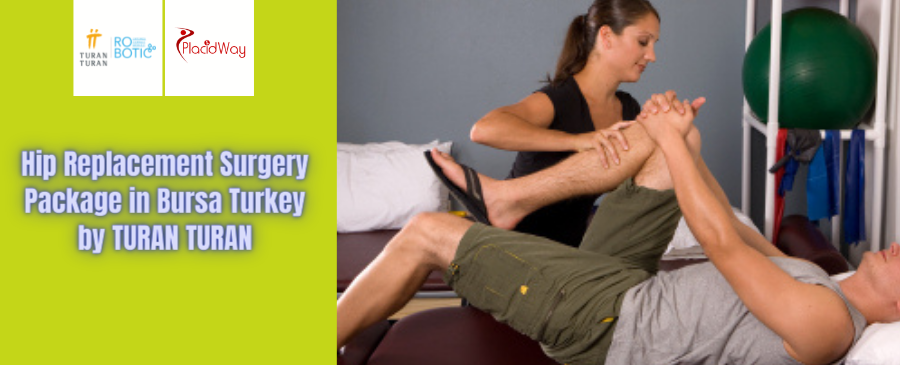 Best Package for Hip Replacement Surgery in Bursa, Turkey
All-Inclusive Hip Replacement Surgery Package in Bursa, Turkey by TURAN TURAN provides you the best prices for surgical procedures from experienced and reliable specialists. If you want to get the best service and solution for Total or Partial Hip Replacement, TURAN TURAN will be ready to serve you wholeheartedly, with maximum convenience and satisfaction.
What is Hip Replacement Surgery
Hip replacement surgery and procedures are regularly proposed because of harm brought about by osteoarthritis or wounds that limit an individual's scope of movement, portability, and solace. Various sorts of procedures or medicines are suggested relying on the need of a singular patient. The present hip replacement medical procedures watch out for negligibly intrusive surgeries that are regularly suggested after bone sweeps, MRIs, x-beams and ultrasound decide the degree of harm to bones in hip joints.
You can now get Hip Replacement Surgery Package in Bursa, Turkey by TURAN TURAN with the price of only $6,500.
| | | |
| --- | --- | --- |
| Country | Procedure | Cost |
| Bursa, Turkey | Hip Replacement Surgery | $6,500 |
| United States | Hip Replacement Surgery | $40,000 |
| Canada | Hip Replacement Surgery | $30,000 |
Note: Price can change depending on the complexity of procedures and other conditions. For more information about price policy, please contact TURAN TURAN Customer Representative.
Here are several benefits that patients can find through Total or Partial Hip Replacement Surgery Package in Bursa, Turkey by TURAN TURAN:
Affordable cost

Experienced Surgeons

Well-equipped accredited hospitals

High safety standards

Quick recovery

Faster return to normal daily life
Check below for several factors that might affect the price of Hip Replacement Surgery Package in Bursa, Turkey by TURAN TURAN:
Experience and reputation of the hospital and surgeon

What procedure chosen, such as partial or total replacement

Post-op therapies (if required)

Age and health condition of the patient

Other services like translation, interpretation, hotel booking, airport transfers, car rental, etc (if required)
Check below for more information about inclusions in Hip Replacement Surgery Package in Bursa, Turkey by TURAN TURAN:
Orthopedic Consultation

Anesthesiologist Consultation

Doctor follow-ups

MRIs

X-RAYs

Blood Tests

Prosthesis (Smith&Nephew)

5 Days Hospitalization

Nursing services

Translation and Interpreter Services

The patient and companion room fees

Airport-Hospital-Airport Transportation

Patients can get 10 Days Accommodation for Holiday Inn Bursa City Center Hotel
Check below to get lists of exclusion in Hip Replacement Surgery Package in Bursa, Turkey by TURAN TURAN:
Hotel or recovery house, which is reserved at the patient's discretion.

Preoperative lab work, as required by the patient, is beyond what is stated in the inclusions.

Airfare.
Here is several required pre-op test that you must apply before having Hip Replacement Surgery Package in Bursa, Turkey by TURAN TURAN:
X-rays of your hip

Complete Blood Count

Chest x-ray

Electrocardiogram

Urine Sample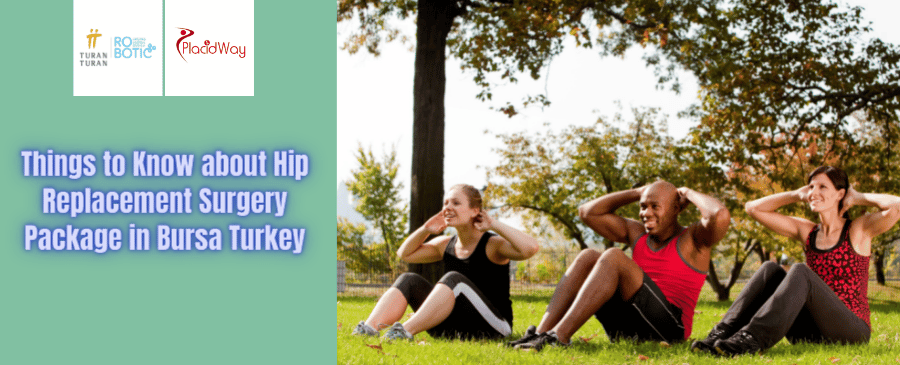 Make sure to understand several things that you need to know about the Hip Replacement Surgery Package in Bursa, Turkey by TURAN TURAN below:
The lab facility tests are done something like 7-10 days preceding the procedure. The specific tests are recommended after a total actual assessment of the patient.

The hospital might require a cash store once a patient chooses to book the surgery.

Payment Options accessible are Cash, Mastercard, and Wire Transfer.

Final payment not really settled after actual assessment and lab reports examination.
Check below for information about the top surgeon that you can meet when choosing Hip Replacement Surgery Package in Bursa, Turkey by TURAN TURAN:
Name: Dr. KAYHAN TURAN
Specializations: Orthopedic Surgery
How to Reach Bursa, Turkey
In the event that you like to do the whole excursion via land, there are many transports that give the easiest transportation into Bursa, such as bus. Affirm your drop-off moment that buying your pass to guarantee you're moved into the Bursa, not simply close to it.
The other choice is the 70-minute ship ride (13TL travelers) to Yalova, north of Bursa. Ships leave out of Istanbul's Yenikapi moors. Both the ship to Yalova and to Güzelyali acknowledge vehicles, so in case you're not excessively amped up for the loops you need to hop through to arrive, you can carry yourself from the ship moors straight into Bursa.
Bursa has one worldwide air terminal that takes into account several departures from unfamiliar carriers. However more often than not one may have to take a travel trip through Turkey's really worldwide air terminals, for example, Istanbul's Ataturk and Sabiha Gokcen that is closest to the city to get in.
Here are several questions that are often asked by patients before they have a Hip Replacement Surgery Package in Bursa Turkey:
Why Turkey is Popular for Medical Tourism?
With the largest number of JCI-authorize wellbeing offices, clinical vacationers to Turkey are guaranteed top-notch frameworks and administrations by these clinics and their clinical staff.
Why Many Patients Choose Hip Replacement Surgery in Turkey?
Clinical consideration is extraordinarily acceptable in Turkey. Both state and private medical care are exceptionally available for ex-pats with private medical services being amazingly reasonable in contrast with Europe and the US.
What is the main reason for hip replacement?
Hip replacement surgery is typically fundamental when the hip joint is worn or harmed so your portability is decreased and you are in torment even while resting. The most widely recognized justification behind hip replacement surgery is osteoarthritis. Different conditions that can cause hip joint harm include: rheumatoid joint inflammation.
How can I speed up my recovery for hip replacement surgery?
Move slowly and don't propel yourself past what you can deal with. Getting up and dynamic after surgery is imperative to accelerating your recuperation after a hip replacement. Attempt to practice for 20-30 minutes all at once. The principal day may very well mean getting up and to the lobby.
Check below for video about Orthopedic Surgery Package in Bursa Turkey that can give you insight into this popular medical surgery: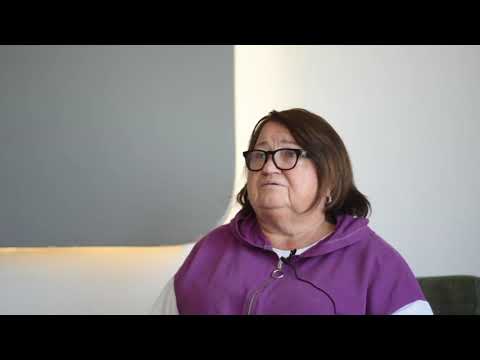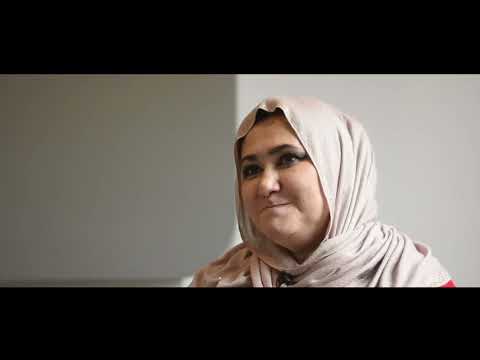 It's time to get the best price for Hip Replacement Surgery Package in Bursa Turkey today. Get the best and satisfying service, without the need to spend a lot of money from your wallet! For more detailed information, please connect with Customer Support, by pressing the following button: