Axis Special Hospital
Top-Rated Orthopedic Center in Zagreb, Croatia
Petrovaradinska 1, Zagreb, Zagrebacka Zupanija, 10000, Zagreb, Croatia

Specialty:

Orthopedic/Knee Surgery, Spine Care/Surgery, Sports Medicine

Focus Area:

Orthopedic Surgery | Knee Replacement | Hip Replacement | Herniated Disc | Meniscus Repair | Zagreb, Croatia
Axis Special Hospital Profile Overview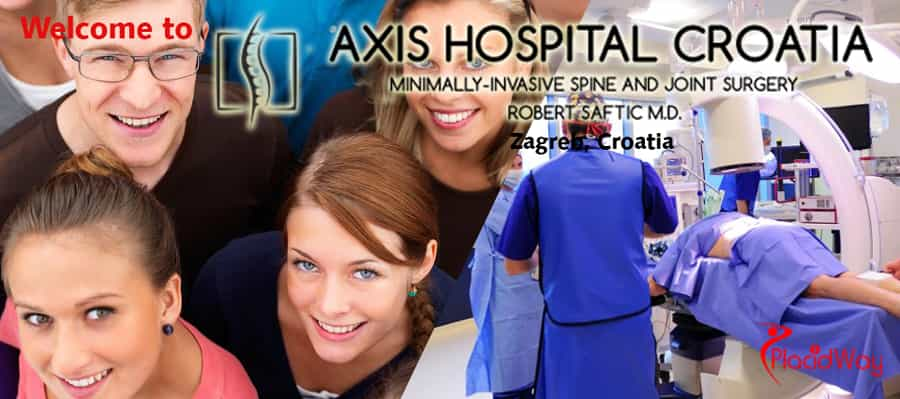 Axis Special Hospital, located in Zagreb, Croatia, is a renowned orthopedic surgery center. Founded in 2010, the hospital was known as Vertebris International Spine Hospital, and it was the project of a group of neurosurgeons, orthopedic surgeons and anesthesiologists who were tired of poor results and patient outcomes with traditional back surgery in the country. Since 2012 the hospital took the name of Axis Special Hospital and it offers innovative, minimally-invasive orthopedic joint surgeries that ensure high patient satisfaction and reduce medical system expenses.
Top Orthopedic Surgery Treatments at Axis Special Hospital in Zagreb, Croatia
Percutaneous Laser Disc Decompression (PLDD)

Annular Tear Surgery

Endoscopic Foraminotomy

Endoscopic Laser Facet Rhizotomy

Microdiscectomy

Hip Replacement

Arthroscopic Shoulder Instability Repair

Total Elbow Arthroplasty

Partial Elbow Replacement

Arthroscopic Meniscus Repair

Knee Replacement
For more information about the treatments and procedures offered by Axis Special Hospital, please contact us!

---
---